Main Content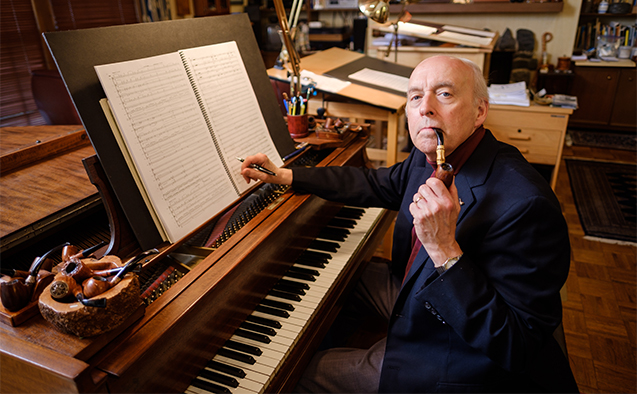 The WFU Awards and Recognitions briefs celebrate milestones of faculty, staff and students at Wake Forest.
A musical milestone for Wake Forest Composer-in-Residence Dan Locklair
Naxos American Classics has released the world premiere recording of Dan Locklair's Symphony No. 2 "America," along with his "Hail the Coming Day," "Concerto for Organ and Orchestra," and "PHOENIX" for orchestra. The four pieces all have thematic roots in North Carolina.
Completed in 2016, Symphony No. 2 "America" is organized in three movements, with each movement featuring an American holiday (Independence Day, Memorial Day, Thanksgiving). This major work has been featured multiple times on the popular nationally syndicated radio program, "Performance Today," and on many NPR classical music stations nationwide.
The album also features a new orchestral version of "PHOENIX," a commission from the Winston-Salem Symphony and Arizona MusicFest. "Hail The Coming Day" was commissioned by the City of Winston-Salem in 2013 to celebrate the 100th anniversary of the joining of the towns of Winston and Salem. The title comes from a speech made by Robert Gray, an early city leader.
The disc was recorded by the Slovak National Symphony Orchestra.
Categories: Faculty, Recognition, Top Stories
Subscribe
Sign up for weekly news highlights.
Subscribe