Main Content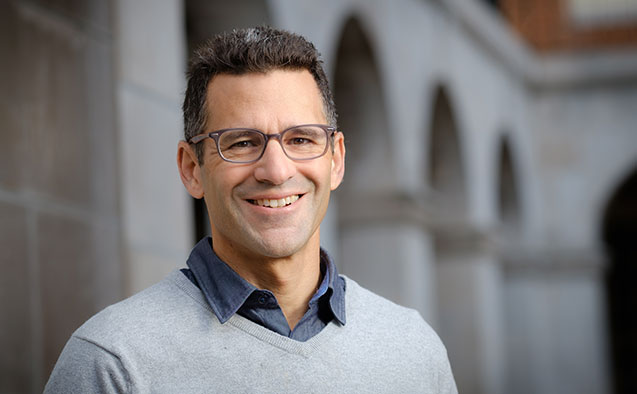 The WFU Awards and Recognitions briefs celebrate milestones of faculty, staff and students at Wake Forest.
WFU professor of English awarded the new 'Palmer Professorship in Literature"
Dean Franco, professor of English and director of the Humanities Institute at Wake Forest University, has been awarded the new Winifred W. Palmer Professorship in Literature. Arnold Palmer's Trust funded the professorship in memory of Palmer's late wife. Her passion for literature will be remembered through this generous gift. Dean of the College Michele Gillespie chose Franco for his outstanding excellence within the English department and his tireless pursuit of scholarship, mentorship and leadership.
Wake Forest names two Employees of the Year
The Wake Forest University campus community celebrated service milestones for approximately 240 Wake Forest staff members with more than 3,100 years of combined service. These individuals were recognized at the annual Staff Rewards & Recognition Luncheon Oct. 2.
Christian Burris, Serials Acquisition Coordinator and 25-year honoree in the Z. Smith Reynolds Library and Carol Brehm, Administrative Coordinator in the Department of Music, were recognized as Employees of the Year. They were nominated by faculty and staff for their contributions in the areas of innovation, integrity, accountability, inclusion and Pro Humanitate.
Wake Forest's Legal Department announces promotion
Dina J. Marty, an attorney in the Wake Forest Legal Department, has been promoted from counsel to deputy general counsel. She joined the department in 2001 as assistant counsel. While at Wake Forest, her work has focused on a variety of practice areas, including Title IX, student affairs, privacy and security, and many other higher education regulatory and compliance matters. She graduated from Drake University with a bachelor's degree in journalism and mass communications before earning her law degree from the Wake Forest School of Law.
WFU's Thomas named president-elect of NCHO
D'Najah Thomas, associate director of residence life in Residence Life and Housing was elected as president-elect for the North Carolina Housing Officers (NCHO). In this three-year role, Thomas will work with other professionals throughout the state to carry out the organization's mission and continue to move their work forward. Thomas recently chaired the NCHO Annual Conference in Winston-Salem. In 2018, Thomas was recognized as the NCHO Mid-Level Professional of the Year. She joined Wake Forest in 2017.
Categories: Faculty, Recognition, Staff, Top Stories
Subscribe
Sign up for weekly news highlights.
Subscribe