Main Content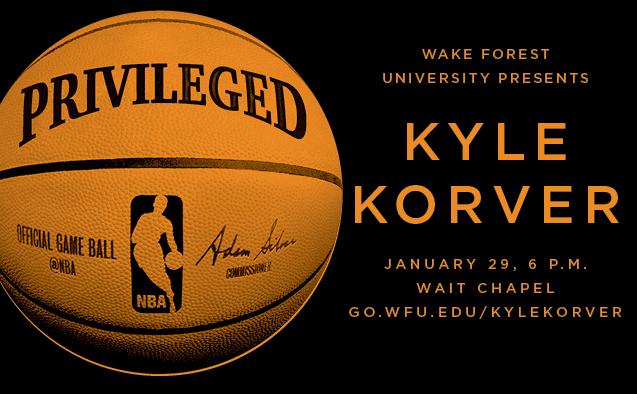 Wake Forest University will host a moderated conversation between NBA All-Star Kyle Korver and Dean of the School of Divinity Jonathan Walton on Jan. 29 in Wait Chapel at 6 p.m.
After documenting his experience with white privilege in a personal essay on The Players' Tribune, Korver garnered national recognition and initiated a larger conversation around systematic racism and what it takes to become a true ally to others.
The event is free and open to the public. No photos or video are allowed.
Korver is one of the best sharpshooters in the league, setting numerous team and league records including the NBA record for the highest three-point shooting percentage in a regular season. Korver's integrity and character extend beyond the court. He was the recipient of the 2015 NBA Sportsmanship Award, and he continues to leverage his platform to make a difference in the lives of others.
Korver's advocacy efforts are put into action through his charitable organization, The Kyle Korver Foundation, which uses a grassroots approach to enact change. He has held coat and sock drives, funded the building of wheelchair ramps and supported local nonprofits such as Helping Hands Rescue Mission and Abide.
Categories: Campus Life, Community in Progress, Events, Top Stories