Main Content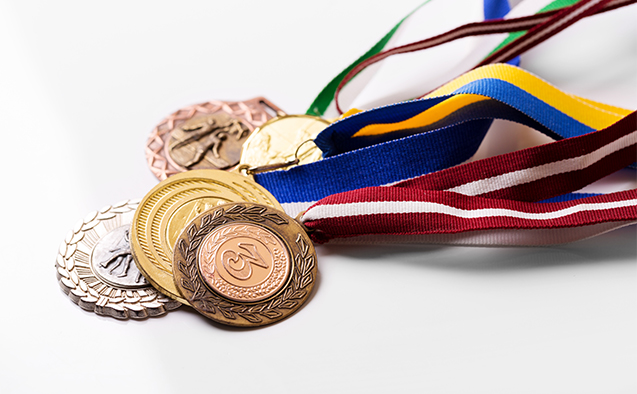 Nearly 400 local middle and high school students will gather for the Winston-Salem Regional Science Olympiad tournament at Wake Forest on Saturday, Feb. 29 from 8:30 a.m. to 5:30 p.m. Twenty-five middle and high school teams from eight counties will be competing. 
The Science Olympiad tournament is not a science fair, instead, it can be described as a science track meet. Students compete for the gold by demonstrating problem-solving skills and their knowledge of science, technology, math, and engineering.
Events like Science Olympiad encourage students to pursue science by engaging with the subject in a fun and interesting way. 
Carole Gibson, one of the Science Olympiad regional directors and a Wake Forest biology professor, said hosting the event on campus allows visiting students to perform experiments in university laboratories and to get a view of college science classrooms. It also makes it easy for Wake Forest students to volunteer and help lead events. More than 100 volunteers help with the tournament.  
"The joy of the tournament is the pleasure of awarding trophies to kids for doing science," Gibson said.
Teams with up to 15 students each from Alleghany, Davidson, Davie, Forsyth, Stokes, Surry, Wilkes and Yadkin counties will compete in 46 different science-related events. 
In Reynolds Gym
Ping Pong Parachute – Teams will design, build, and bring up to two bottle rockets to the tournament to launch a ping pong ball to stay aloft for the greatest amount of time. (8:30 to 11:15 a.m. and 12:15 to 3 p.m. – A404)

Wright Stuff – Students will design, build and test up to two elastic powered propeller-driven planes to achieve the greatest time aloft. (12:15 to 3 p.m.)
In Winston Hall
Boomilever – Competitors will design and build a boomilever prior to the competition, with the intention of supporting the most load with a small weight. (Room 126, 8:30 to 9:45 a.m.) 

Sounds of Music – Students build and play their own musical instruments. (Room 019, 8:30 to 11:15 a.m.)

Forensics – Students will perform tests to solve a crime, including identification of unknown powders, fingerprint analysis, and chromatography. (Room 012, 1:45 to 3 p.m.)
In Olin Hall
Machines – Students begin with a pencil and paper test and then transition into a competition in which they test a lever contraption that they have built. (Room 105, 10 to 11:15 a.m. and 1:45 to 3 p.m.)
The day culminates with award ceremonies at 4 p.m. in Annenberg Forum in Carswell Hall and Pugh Auditorium in Benson University Center for the middle and high school teams, respectively. Individual and team trophies will be awarded.
Wake Forest's Department of Biology and Center for Molecular Signaling are sponsoring the event. The event is organized by  Carole Gibson, Gloria Muday, and Susan Tague from the Department of Biology.
Categories: Events, Student, Top Stories
Subscribe
Sign up for weekly news highlights.
Subscribe