Main Content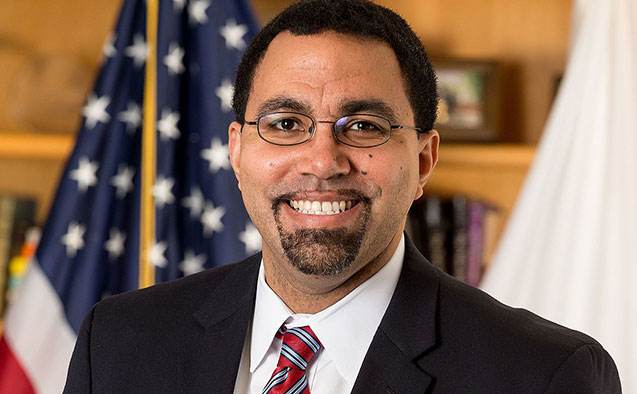 John B. King Jr., former Secretary of Education, will speak about the state of public education in the United States. The event will take place on Friday, Feb. 24, at 4 p.m. in the Z. Smith Reynolds Library Auditorium at Wake Forest University. King often credits public schools for saving his life.
The event is free and open to the public. A reception will follow. RSVPs are requested here.
King is a longtime leader in the field of education. Before his tenure as the Secretary of Education, succeeding Arne Duncan during the Obama administration, he served as a social studies teacher, principal, and charter school operator. King currently serves as the president of the advocacy group The Education Trust. Throughout his career, he has fought to make education more equitable by focusing on disparities in the education system including: the achievement gap, opportunities for low income students, students of color, and for English learners, and the disparate discipline practices in schools.
The event is hosted by the Anna Julia Cooper Center, an interdisciplinary center at Wake Forest University that supports, generates and communicates innovative research at the intersections of gender, race and place in order to ask new questions, reframe critical issues, and pursue equitable outcomes. The Center is led by founding director and Maya Angelou Presidential Chair Melissa Harris-Perry.
"John King is a genuine educator; enthusiastic about how teachers and students are changed when they encounter one another with openness to new ideas and experiences," said Harris-Perry. "Although he is no longer leading the Department of Education he remains a leading voice in American education at a time when the future of public schools is in deep turmoil. I look forward to welcoming him to Wake Forest University."
Please contact the news office to request interviews with King.
Subscribe
Sign up for weekly news highlights.
Subscribe