Main Content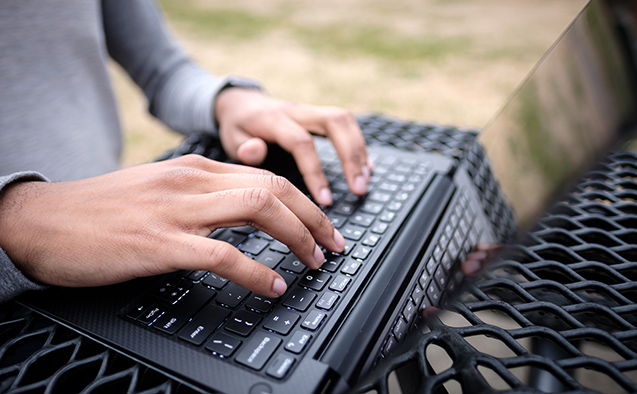 Mentoring is all about relationships, and millions of college students are now working remotely from their professors. During this time of social distancing and "stay at home" directives, is there a way for mentors and mentees to keep connected?
Allison McWilliams, assistant vice president, mentoring and alumni personal & career development at Wake Forest University says, these relationships, whether formal or informal, "are critical to how we survive this moment in time and to how we emerge from it."
McWilliams offers some tips for those who are already engaged in mentoring relationships.
Double-down and be even more intentional about these relationships. Don't let your relationship slide, just because you can't meet in person. Use Google Hangouts, Zoom or the phone. "The two most important elements of effective mentoring relationships are consistency and continuity. More than ever, this is the time to show up for one another and keep the conversations going."
Even the best tools create distance. Even for the most well-established relationships, there will now be a barrier. "Pay attention to verbal and non-verbal cues to gauge how the conversation is going. And, be prepared for the technology to break down, for internet connections to fizzle, for all sorts of things to happen. Plan for how you will respond when distractions come into play." Rescheduling the conversation may be better than having a forced discussion in what are already less than ideal conditions.
Expect the conversation to go in new directions. You may have been talking through work or academic goals in pre-pandemic mentoring conversations, but "it's completely okay to take a conversation or two (or more) to talk through those fears and uncertainties and how you each are navigating through this moment." But a mentor's job is not to be a trained counselor. Point mentees toward professional help if needed.
"Network-building is relationship-building, and relationship-building takes time and work. And, this is the time to have some extra patience with people," McWilliams adds. "This is, undoubtedly, a moment of crisis, a moment of chaos, a moment when the whole world seems like it is on fire. It's scary, yes. But, if we don't emerge from this moment of crisis and uncertainty better than we entered it, well, what a waste it all will have been."
McWilliams is an expert in mentoring both in higher education and in the workplace and author of the book, Five For Your First Five, Own Your Career and Life After College. She has been featured in The Chronicle of Higher Education, Inside Higher Ed, Fast Company and Wired among other outlets. McWilliams writes a mentoring blog on Psychology Today, "Your Awesome Career" offering insights for anyone interested in mentoring, leadership, interpersonal relationships and networking.
Categories: Staff, Top Stories
Subscribe
Sign up for weekly news highlights.
Subscribe