Main Content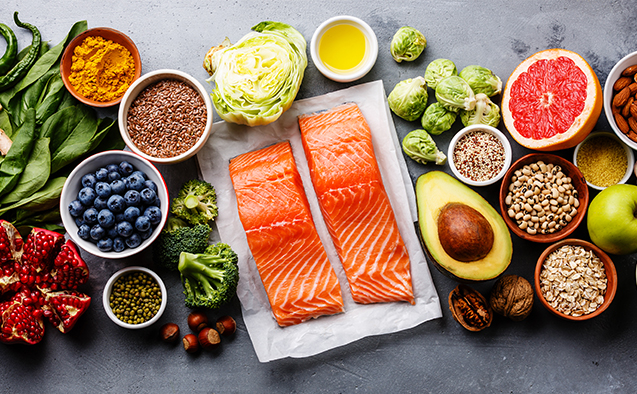 Wake Forest senior Erik Schultz doesn't want to develop poor eating habits while he's back at home in Asheboro sheltering in place because of the COVID-19 pandemic. So he's been checking out Gold Apron on Monday afternoons to pick up some good tips.
"The Instagram live videos are insightful and resourceful in teaching how to maintain a healthy diet during the pandemic," said Schultz, a communication major.
"It's easy to forget about nutrition when you're just sitting in front of a computer all day." Erik Schultz ('20)
Gold Apron is sponsored by Wake Forest's Office of Wellbeing, the Deacon Dining Wellness Program and Campus Recreation and features tips, recipes and nutrition education, said Daniella Feijoo, a Campus Life fellow.
During a previous Gold Apron session, Schultz learned about the value of beans, saying they're high in protein, are affordable and "with everyone making a run on meat now are easy to get."
Other Gold Apron tips:
Berries, bell peppers, eggs, walnuts and kombucha are among foods that are nutrient dense and help boost the immune system
Eating multiple food groups should be the goal at meals and snacks. Examples are apples and cheese, peanut butter and celery and baked potatoes with black beans and avocado
Meals should be viewed as opportunities to "fuel our bodies" with nutrients that support our current needs — whether we're studying for an exam, training for a marathon or celebrating a birthday (virtually) with friends
Eating with a purpose should "guide" our plates. In other words, if you're having pizza night at home, balance it by making half of your plate pizza and the other half veggies. Or, after a hard workout, try salmon and edamame for protein, quinoa for carbs and stir-fried veggies
Always ensure that fruits and veggies are the largest portion of your meals
"In the first session, Registered Dietitian Brooke Orr talked about knowing what foods and vitamins to eat to boost your immune system," Feijoo said. "In the second session, she discussed what to do with produce that may be going bad soon, like strawberries, and came up with a really cool shaved berry ice recipe. She also talked about making whole wheat waffles with a berry sauce or breakfast tortillas with spinach, tomatoes and eggs, which give you protein, vitamin C and iron."
Orr, a health and wellness manager, said it's important while we're sheltering at home for students, faculty and staff to limit mindless eating because it "takes away our ability to truly taste and enjoy our food." She added that we should check in with our bodies to determine whether we're physically hungry before eating, begin each meal with a gratitude moment and try to eat most meals and snacks at the table — not while we're distracted by TV or social media.
Categories: Student, Thrive / Wellbeing, Top Stories
Subscribe
Sign up for weekly news highlights.
Subscribe