Main Content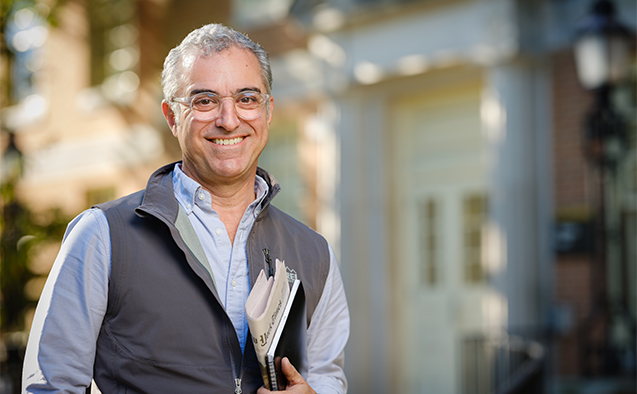 Justin Catanoso knows one of journalism's sacred rules is that reporters shouldn't use friends and family members as sources.
But once Wake Forest University began remote instruction, and after stay at home orders were issued in most states across the country, he had to devise a way for students in his three journalism classes to complete their reporting projects.
"We derive our credibility from the distance we keep from our sources," said Catanoso, past director of Wake Forest's Journalism Program. "But all of that went out the window when these kids were sent home."
After discussion with colleagues, Catanoso had a plan: allow students in his two reporting classes to use their family members as sources to report on the COVID-19 pandemic. The result was some outstanding work that was featured April 30 on WUNC Radio's "The State of Things."
In the broadcast, Catanoso and two of his students, junior Marlee Rich and sophomore Anthony D'Angelo, discuss the assignment, how it unfolded and how it went.
"Suddenly, these kids are sitting on the biggest story in the world and their sources are under their own roof." Justin Catanoso, on "The State of Things"
"I realized I just had to adapt the assignment to allow them to sort of rise to this moment," said Catanoso.
Rich, who lives in New York City, discussed being in the epicenter of the pandemic. "Everybody in my family who had been home was all going through different things at different times and had been affected by the pandemic in different ways," she said.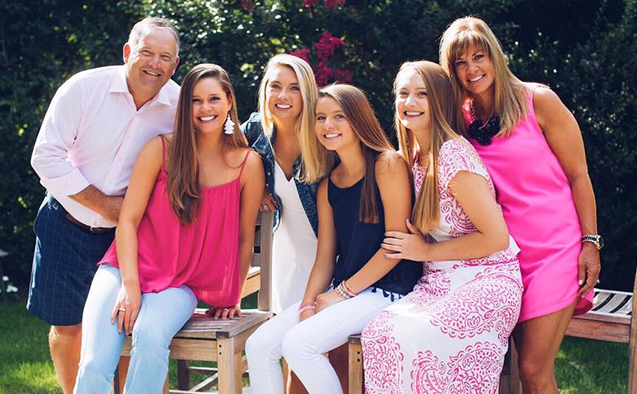 D'Angelo discussed a family decision to move his 84-year-old grandmother out of the home after his sister was diagnosed with the coronavirus.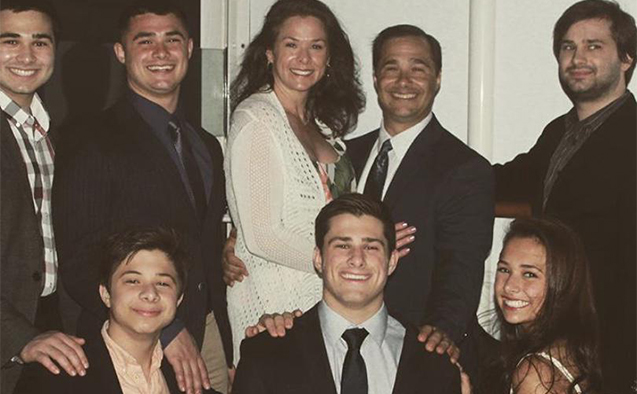 "When we got this assignment, I immediately thought that I had an unfortunate but great opportunity to write about my sister," said D'Angelo of Medfield, Massachusetts, a Boston suburb. " I decided that I could make something good out of it and write about it."
Catanoso said the moving, well-written stories turned in by his students demonstrated their understanding of the skills they'd learned during the semester when classes were still on campus. "I gave them constant encouragement to raise the bar on their assignments," he said. "I told them they were telling a story they're likely to look back on and read five, ten years from now, one they'll also share with their kids about living through the pandemic."
A veteran journalist, Catanoso helped make the transition to remote instruction easier for his students by allowing them to express their feelings at the beginning of each class. "When I heard fear and anxiety in their voices, I said, 'I get it. I'm wrestling with this every day. I know where you're coming from and I can empathize with you.' "
Student fears and anxieties had to be acknowledged, Catanoso said, "because if we don't, we're ignoring the reality of our lives. I think all of that created a bond, and I think that's why these kids didn't miss class. They felt connected and supported."
To interview Catanoso, D'Angelo or Rich, please contact media@nullwfu.edu.
Categories: Faculty, Student, Top Stories
Subscribe
Sign up for weekly news highlights.
Subscribe