Main Content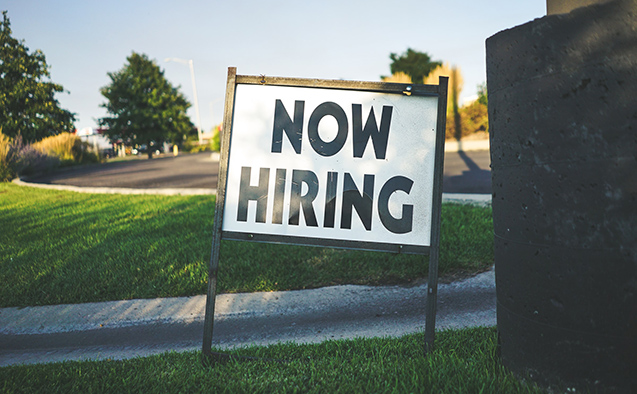 The short- and long-term economic repercussions of this global pandemic will be far-reaching and are as yet unknown. But, for experienced professionals who have been considering a job change, or who are worried about what that future might hold, there are ways to prepare.
Allison McWilliams, assistant vice president, mentoring and alumni personal & career development at Wake Forest says individuals should seek out the resources that they need to find employment as quickly as possible, and recognize that it may require an industry shift or taking a position at a lower salary than expected. Her tips include:
Adapt where you can.

There is no question that work is changing, the unknown is how much, and for how long. This is not the moment to stick your head in the sand and wait for everything to go "back to normal." Those people who will still be employed when the dust settles are the ones who are willing to adjust the ways in which work gets done, and see change as a positive. This isn't just about having needed skillsets, it's about having the right mindset.

Identify your gaps and upskill.

Add new skills to your toolbox. Pay attention to your current work environment, and seek out opportunities to ask for additional responsibility and projects. This may not be the time to look for a new job, but it is the time to add tangible experiences, skills and knowledge to your resume.

Clean up your resume.

When was the last time you updated your resume? Seek out the guidance of a career coach, colleagues or friend for feedback. What story does your resume tell? Updating your resume will help you identify gaps and inform what your next opportunity might be.
"Do your homework on industries, roles, and opportunities and to create a plan for what's next," says McWilliams. "Conduct informational interviews and create a targeted, strategic plan of roles, industries, and locations you find interesting and that match your skills and experience, so that when the roles become available, you'll be ready."
McWilliams is an expert in mentoring both in higher education and in the workplace and author of the book, Five For Your First Five, Own Your Career and Life After College. She has been featured in The Chronicle of Higher Education, Inside Higher Ed, Fast Company and Wired among other outlets. McWilliams writes a mentoring blog on Psychology Today, "Your Awesome Career" offering insights for anyone interested in mentoring, leadership, interpersonal relationships and networking.
Categories: Personal and Career Development, Staff, Top Stories
Subscribe
Sign up for weekly news highlights.
Subscribe