Main Content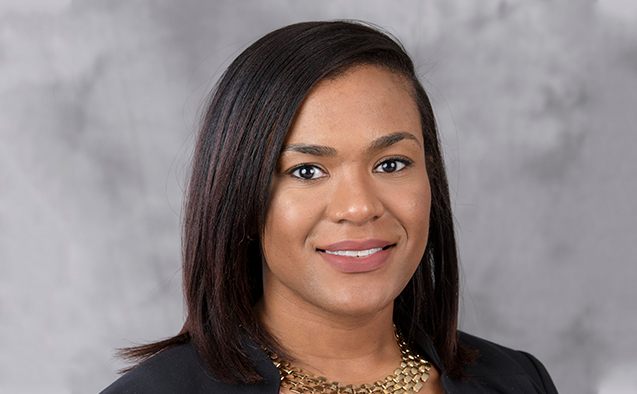 Wake Forest University has hired Aishah Casseus as its new Title IX Director, effective Oct. 1. Casseus previously worked at Winston-Salem State University and at Florida State University.
"When I met with the first group of search team members that was the turning point for me because I felt like they hold the Title IX Director's position in high regard," said Casseus. "They even had students as part of the search committee and wanted to know what the students thought, which tells me they really support the Title IX office at Wake Forest."
In May, the U.S. Department of Education announced new Title IX regulations, the first regulatory revisions in 45 years to Title IX, the federal gender-equity law. Among the most notable changes, institutions must now hold live hearings and allow cross-examination when deciding sexual-misconduct complaints.
In early June, the Wake Forest University Title IX 2020 Implementation Task Force began meeting weekly. Co-chaired by Vice President for Campus Life Penny Rue and Associate Provost for Academic Initiatives Kami Chavis, the Task Force hammered out key points, keeping student and employee safety at the forefront of their discussions. Likewise, various subcommittees worked throughout the summer to fine tune and recommend new policies, which took effect Aug. 14.
While combing through 2,000 pages of new regulations to ensure they were compliant with the federal mandates, University officials maintained the safety and wellbeing of the campus as their highest priority. Now that Casseus has been hired, Rue and Chavis are certain she will elevate the Title IX Office as the University continues implementing new policies.
"Casseus impressed all she met with her command of the regulations and her experience navigating these issues," Rue said.
"Perhaps more important was her student-centered approach and her understanding that the Title IX Office achieves its goals through a web of relationships." Penny Rue, Vice President for Campus Life
"She understood how many stakeholders there are on campus for both Title IX and Section 504 concerns," said Rue.
Chavis said officials are happy that Casseus has joined the team.
"Aishah brings with her a tremendous amount of experience in the Title IX and 504 (b) areas," Chavis said. "We look forward to working with her and benefiting from her expertise."
Casseus said she was impressed with Wake Forest's Title IX Task Force and the work members did before she came on board. "It was refreshing to see that there was a cross section of the campus being engaged in conversations about the Title IX policy and that the University was tapping into different perspectives," she said. "I'm definitely excited about joining the staff at Wake Forest and look forward to working with Penny Rue and Kami Chavis. Reporting to two people is a different framework from what I'm accustomed to, but it demonstrates the level of importance Wake Forest puts in the Title IX position and gives credence to it in both academic and administrative spaces."
Casseus comes to Wake Forest from Winston-Salem State University, where she worked as their EEO Director and Title IX Coordinator. Prior to her tenure at WSSU, she was the interim Title IX Director for Florida State University and also served as FSU's first full-time Senior Title IX Investigator.
A licensed attorney, Casseus earned her Juris Doctor degree from North Carolina Central University in Durham, with a concentration in Constitutional Law and Civil Rights.
She earned her bachelor's degree in social science, with a minor in sociology, from Troy University in Dothan, Alabama.
"I want to ensure that everyone on our campus fully understands their responsibilities and the way Wake Forest feels about equity in access," Casseus said. "In my review of the policy, it appears that Wake Forest has taken good measures to ensure safety across campus and plans to continue setting the standard for implementation of Title IX policies. I thought it was really top-notch and insightful for Wake Forest to invite students, the population most heavily impacted by Title IX, to form an advisory group to weigh in on and provide input for the new policy changes. I am excited to begin working at Wake Forest."
Categories: Staff, Top Stories
Subscribe
Sign up for weekly news highlights.
Subscribe