Main Content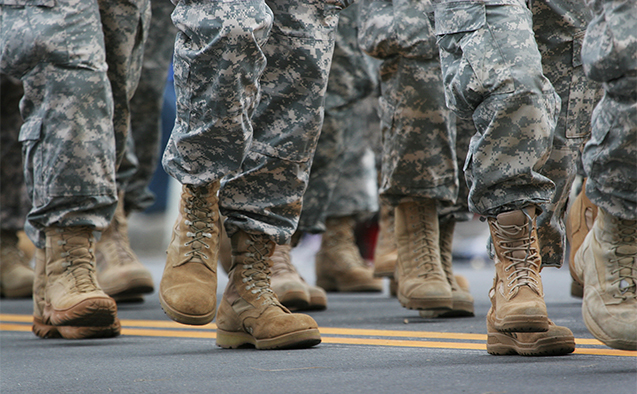 On Thursday morning, March 25, ROTC students will take part in a training exercise on the University's Poteat Field involving two UH60 Blackhawk helicopters.
The aircraft are scheduled to land on Poteat Field around 8 a.m. and 11 a.m., respectively, to transport about 60 Wake Forest and Winston-Salem State students to Fort Bragg, said Tony Bradley, scholarship and enrollment officer for the "No Fear" Battalion which works with students at both institutions and Salem College.
The students will return to Winston-Salem on Sunday, either by helicopter or bus depending on the weather. Cadets will be in uniform, but they will not be armed, said Reachel Edwards, logistics technician for the Army ROTC at Wake Forest and Winston-Salem State.
Access to Poteat Field will be restricted when the helicopters land and during the training exercise, but campus traffic and walkways will not be affected.
These types of training exercises are held once a semester for WFU and WSSU students, typically in North Carolina or Virginia, Bradley said. "Throughout the semester, our cadets are taught how to operate in a tactical and/or urban environment, and this weekend they'll put practical application to what they've learned."
Added 1st Lt. Casey Strunk, an instructor for the sophomore class: "The UH60 Blackhawk is a primary mode for medevac when the U.S. military needs to extract casualties from the battlefield and is a very dynamic aircraft. Exposing the cadets to it this early on in their careers is really big for them because they'll come into the Army with more perspective on how the military conducts air assault operations … and how it can help them as they deploy to help the nation."
The Wake Forest University campus is not open to media or other visitors at this time. Photos of the military exercise can be provided to the media upon request by contacting media@nullwfu.edu.
Categories: Student, Top Stories
Subscribe
Sign up for weekly news highlights.
Subscribe