Main Content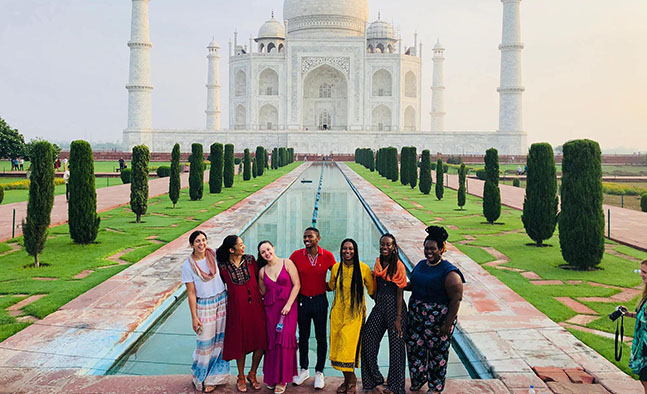 Wake Forest has earned the Institute of International Education (IIE) Seal of Excellence for achieving its goal to increase the number of U.S. students studying abroad. With a study abroad participation rate of 81% by 2020, the University exceeded its initial goal of 75%. 
"The IIE Seal of Excellence is about more than just meeting our target percentage of the number of students studying abroad. Fundamentally, it reflects years of collective effort to make study abroad more accessible to all of our students. In this way, the recognition is a tribute to all the Wake Forest students, faculty, and staff who have made it possible to meet our goal," said David Taylor, assistant dean of Global Study Away Programs.  
Wake Forest is one of only 19 colleges and universities in the U.S. to be recognized by IIE for meeting their Generation Study Abroad commitments in 2020.
IIE launched Generation Study Abroad (GSA) in 2014, a five-year initiative to provide a space for the international education community to mobilize resources and make a commitment to increasing and diversifying the number of U.S. students studying abroad by the end of the decade. 
Key initiatives that contributed to Wake Forest's success included:
Opening new semester and short-term programs;

Creating targeted study abroad scholarships for underrepresented populations;

Expanding passport funding for first-generation students; and

Integrating community-based global learning programs with the University's cross-cultural engagement course series.
"Looking ahead to the next five and even ten years, pathways for and access to study abroad will remain pillars of our vision for Global Wake Forest.  A variety of new program models and support services are already part of our strategic thinking to extend global opportunities to future generations of Wake Forest students," said Taylor. 
Wake Forest ranked 4th among doctoral U.S. colleges and universities in the percentage of students studying abroad, according to the Open Doors 2020 report, and was also awarded a "Gold Seal of Inclusive Excellence" from Diversity Abroad. The seal is awarded based on a global equity and inclusion assessment that looks at support for underrepresented students to study abroad among participating higher education institutions.
Categories: International, Top Stories