Main Content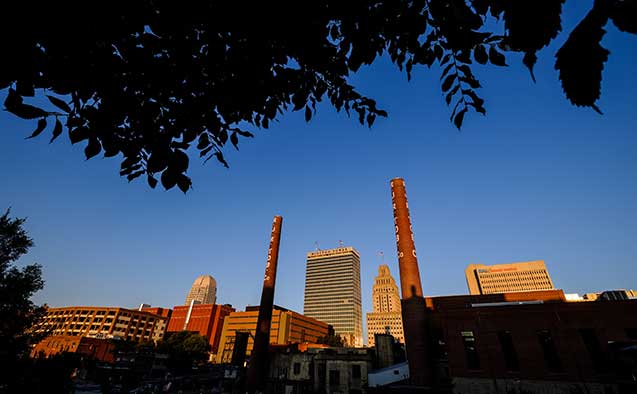 Wake Forest undergraduates have created videos about people and places in Winston-Salem as part of a visual storytelling class. The films will be screened outdoors on Dec. 9 at 7 p.m. at the Museum of Understanding Storytelling and Engagement (MUSEws) located at 226 S. Liberty Street.
The videos, created by 23 students, tell the stories of more than 20 places within Winston-Salem and together compose a tapestry of the city as it was and as it is today in 2021.
The visual storytelling course is the brainchild of Wake Forest's Documentary Film Program. Each professor who teaches the class adapts the content to fit their individual skills and interests. 
"This semester I was inspired to collaborate with MUSEws to preserve and celebrate Winston-Salem's history. This spoke to me and my love for this city," said Luke Gloeckner, who is leading the class this semester.
The videos were filmed using smartphones, and students learned how to use stock footage, create narration, and employ archival imagery and videos in their editing.
"Throughout the process, I've grown to deeply appreciate the history of this city," senior communication major Mollyhe Razi-Sharif said. "We often forget the community that has welcomed us, but this project has reminded me to be incredibly grateful for the people and land itself."

Gloeckner said he was excited to teach students the critical importance of the stories that make up a community.
"It's been an incredible experience to create a synergy between the city of Winston-Salem and our campus through the magic of storytelling. The students have taught me things about places in this town that I never knew."
Categories: Events, Top Stories