Main Content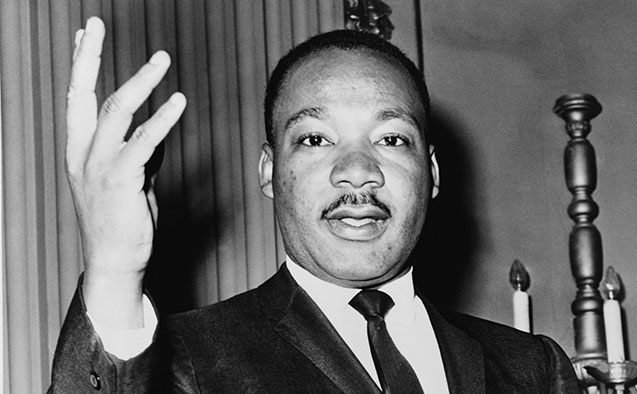 Wake Forest University has announced its 2022 Martin Luther King Jr. "Building the Dream" award winners.

Building the Dream awards are traditionally presented to a professor or administrator and a student from Wake Forest and Winston-Salem State University (WSSU) who exemplify King's qualities and promote diversity within the community. Winners will be recognized during the annual event that is co-sponsored by the two universities and honors the slain civil rights leader. 
This year's event will be held at 7 p.m. on Thursday, Feb. 3, inside the K.R. Williams Auditorium on WSSU's campus. It was rescheduled from an earlier date because of inclement weather, and attendance is restricted to WFU and WSSU students, faculty and staff and members of the media. Others who wish to view the event may watch via livestream at https://livestream.com/wssummts/mlkcelebration.
Danielle Parker Moore, an assistant professor of education and executive director of The Wake Forest Freedom School, and Ashley Hawkins Parham, Wellbeing Program manager, are Wake Forest's 2022 faculty and staff winners. 
Bea Pearson, a senior history major from Mount Holly, New Jersey, and Jacob Thomas, a senior biochemistry and molecular biology major from Greensboro, are Wake Forest's 2022 student winners.
Parker Moore was recognized in large part because of her leadership of The Freedom School, a free, six-week, literacy-based summer program for rising third through eighth-grade students hosted by Wake Forest.
"Dr. Dani Parker Moore is…an excellent teacher, scholar and University citizen who is teaching a full load of courses, publishing articles, getting prestigious grants, writing a book, mentoring students and supporting the Education Department," according to her nomination. "She is a powerful, accomplished leader whose work is making a tremendous difference across our Wake Forest and Winston-Salem communities."
Parham was described as one who leads and teaches by example. 
"She leads with integrity, honesty, humor and always, always intends to be fair," according to her nominator. "She values personal growth and is always willing to lend a helping hand to her team, students and campus partners. Ashley is intentionally inclusive in her day-to-day interactions and work. She takes care to center the most marginalized and is always willing to use her privilege to speak up in times of injustice, discrmination or bias."
Pearson was cited for her commitment to justice.
"They work tirelessly to create spaces on campus that honor the intersectionality of experiences as well as hold others accountable for respecting those experiences," according to her nomination paperwork. "I think this award was created to honor those who push us toward a more inclusive and just campus community, those who leave us transformed by their leadership. Therefore, this award was created for Bea."
Thomas, the University's Black Student Association president, was cited for working to ensure the minority voice on Wake Forest's campus is heard.
"By working with other students, he has been able to help bring African American, Caribbean and many other minority students together in a space where they feel they can comfortably interact with one another and with students of different races to cultivate a diverse experience at our PWI," his nominator said. "Jacob embodies the qualities Dr. King epitomized…"
The Building the Dream award ceremony represents the longest-running partnership between WFU and WSSU. The theme for this year's event is "On Common Ground: Embracing Our Voices." David Banner, an American record producer, activist, musician and actor will be the keynote speaker. 
WFU tickets are available in the Intercultural Center (Benson University Center room 346) until 5 p.m. on Wednesday, Feb. 2. WSSU tickets are available in the Thompson Center, suite 305. Masks and proof of a negative COVID test within 72 hours of the event are required for all attendees.
For more information, please contact media@nullwfu.edu or Laurie D. Willis at willisla@nullwfu.edu or 336.549.1994.
Categories: Top Stories, University Announcement