Main Content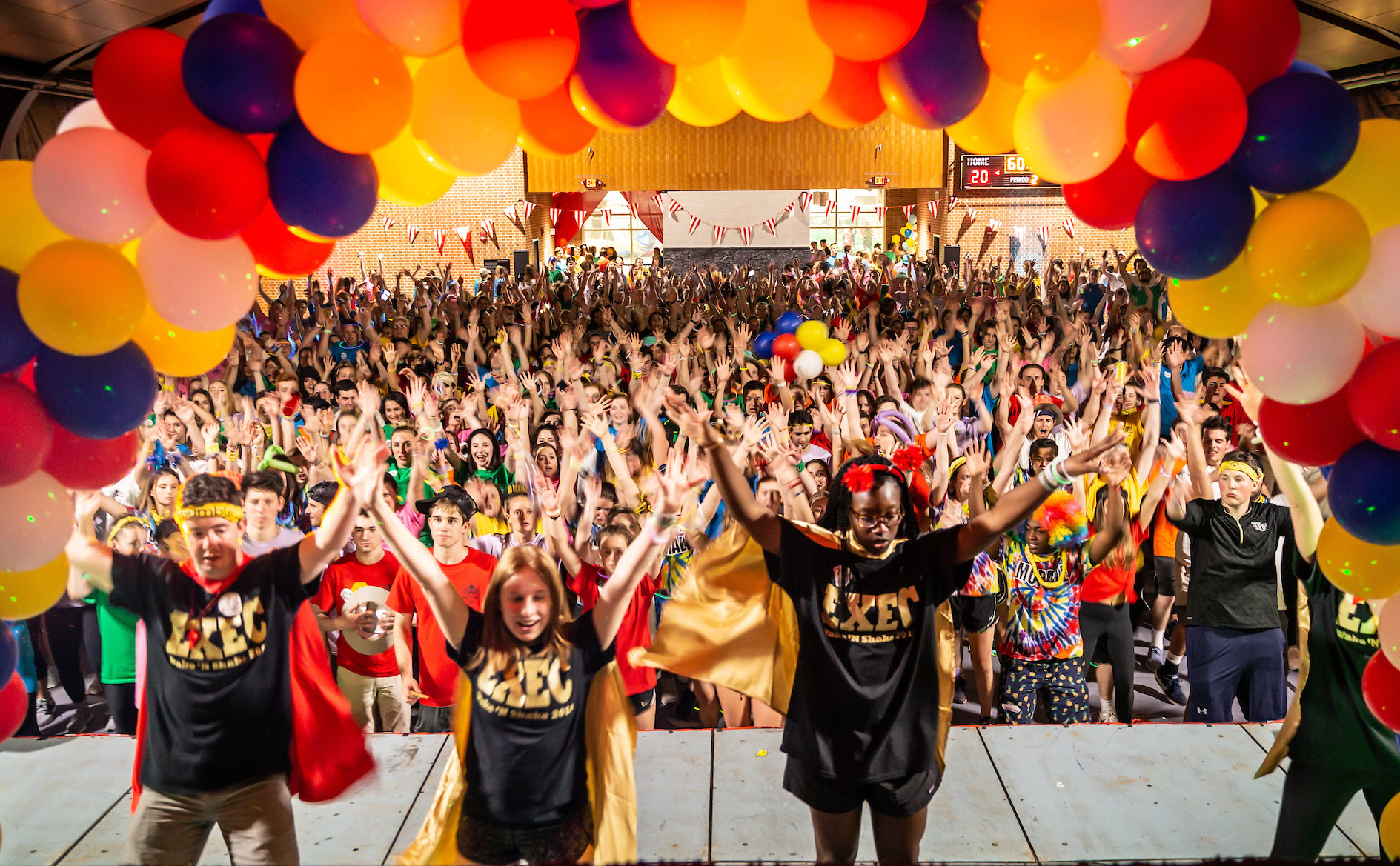 At age 5 months, Wake Forest sophomore Gabrielle Peko was diagnosed with acute lymphoblastic leukemia, the most common childhood cancer. After undergoing chemotherapy treatments and some surgeries, she was pronounced in remission at age 2.
On Saturday, March 19, Peko will join more than 1,000 Wake students at Wake 'N Shake, an annual dance marathon that raises money for the Brian Piccolo Cancer Research Fund of the Comprehensive Cancer Center of Atrium Health Wake Forest Baptist. The event runs from noon to midnight in the Sutton Center. To register, go here.
During Wake 'N Shake, Peko will share her story as a student champion.
"Wake 'N Shake is actually one of the reasons I wanted to go to Wake Forest in the first place," said Peko, a biochemistry major from Mahwah, New Jersey. "I love dancing and want to be involved in efforts to eradicate cancer, and Wake 'N Shake allows me to combine two of my biggest passions."
Peko said she's "super excited" about this year's event, the first in-person Wake 'N Shake marathon since 2019. She's gotten at least 30 of her sorority sisters to register, and she's asking family and friends back home to make donations.
Wake Forest senior Jenny Foster is counting on Wake Forest community members like Peko to help make this year's event successful. She danced at Wake 'N Shake as a first-year student before joining its executive board as a sophomore. This year, Foster, Lexi Colan and Sarah Kate Massey are serving as student directors.
"What drew me to Wake 'N Shake is the way it unites the campus under the common goal of defeating this horrible disease," said Foster, a health and exercise science major from Atlanta. "My family was affected by cancer when my maternal aunt, Mindy Mitchell, died of breast cancer 15 years ago."
Foster feared participation might be low since the event hasn't been held in person in two years because of the COVID-19 pandemic, but student organizers have sat outside The Pit with information and are wearing Wake 'N Shake T-shirts on campus to promote it.
Brad Shugoll, associate director of service and leadership in the Office of Civic & Community Engagement (OCCE), which sponsors Wake 'N Shake, said COVID protocols will be adhered to during the event and masks are optional.
Wake Forest President Susan R. Wente will speak at opening ceremonies, seven community champions will join Peko in sharing their stories and parts of Wake 'N Shake will be livestreamed.
"I think Wake 'N Shake is so popular because of the shared cause around supporting cancer research," said Shugoll. "So many of us have been affected by cancer either directly or indirectly. Those stories, I think, are powerful to our campus community and also to the parents, families and alumni as well."
Wake 'N Shake, which started in 2006, is expected to surpass a lifetime fundraising total of $3 million this year, while the overall total raised by the University for the Brian Piccolo Cancer Research Fund of the Comprehensive Cancer Center of Atrium Health Wake Forest Baptist is expected to eclipse $5 million. Hit the Bricks is Wake Forest's other major fundraiser that supports the Piccolo Fund.
Piccolo is a former Wake Forest All-American football player who died of cancer at age 26 while playing for the NFL's Chicago Bears. The fund bearing his name provides discretionary money that allows the Comprehensive Cancer Center to pursue its most innovative research programs.
Amy Foster is grateful to her daughter, Jenny, and the other Wake students who will dance the night away during Wake 'N Shake. Mitchell was her younger sister.
"It's amazing to see college students using creativity and pouring their time and energy into a collective force to benefit cancer research," she said. "I'm grateful to Wake Forest University and the students for doing this."
To interview Peko, Foster or Shugoll, or to cover Wake 'N Shake, please contact media@wfu.edu or Laurie D. Willis at willisla@wfu.edu or 336.549.1994.
Categories: Campus Life, Events, For Alumni, For Parents, Student, Top Stories
Wake Forest in the News
Wake Forest regularly appears in media outlets around the world.