Main Content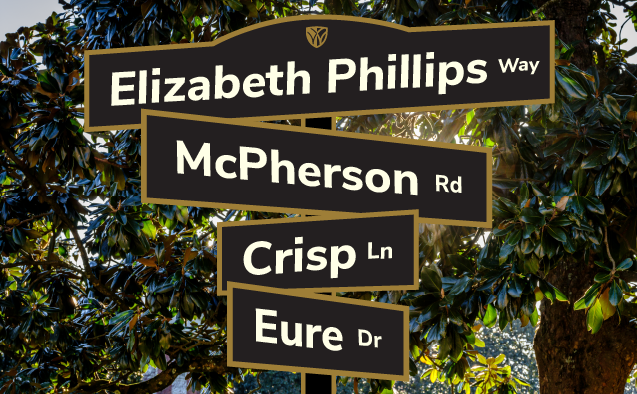 Wake Forest plans to name four roads on the Reynolda Campus in honor of four trailblazing professors: Elizabeth Phillips, Dolly McPherson, Marjorie "Marge" Crisp and Herman Eure.
"Each of these exceptional leaders made an indelible mark on the University — honoring them and telling their stories will expand the narrative of leadership and excellence at Wake Forest," said Wake Forest President Susan R. Wente.
To select the honorees, the University engaged in a pilot process for honorific naming that has been underway for several months.
This past spring, Wente convened the ad hoc Administrative Committee for Honorifics to recommend new names for four roads on campus, including two sections of road originally named for Washington Manly Wingate. Wingate (1828-79) was the fourth president of Wake Forest College in two terms bisected by the Civil War. He also participated – both personally and on behalf of the College – in the ownership and sale of enslaved African Americans.
Wente appointed Vice President and Chief Diversity Officer José Villalba and former Provost Rogan Kersh to lead the committee. The group gathered feedback from the Wake Forest community and conducted extensive research in partnership with the University Archives and Wake Forest Historical Museum to identify and recommend Wake Forest individuals to honor. With support from the President and the Board of Trustees' Administration Committee, the Committee's preliminary recommendation was confidentially discussed with key constituent groups, including the Faculty Senate executive committee, undergraduate Student Government leaders, Alumni Council and AWFUBA leadership, and the Reynolda Cabinet. This feedback informed the Committee's final recommendation, which was approved by the President and endorsed by the Board of Trustees.
The University has submitted application materials to the City of Winston-Salem as part of the official process for road naming. The Winston-Salem City Council is scheduled to review the recommended name changes in August. With city approval, Wake Forest plans to install new street signs early this fall and offer opportunities for the community to learn more about each honoree and their roles in the University's history. Road names were intentionally chosen to connect their campus location with each honoree's experiences and contributions.
"Each of the distinguished teachers and scholars we have chosen to honor have not only opened doors for students and colleagues, but also for ideas and ideals upholding our motto, Pro Humanitate. All represent important 'firsts' for Wake Forest. " José Villalba, Vice President for Diversity and Inclusion
Elizabeth Phillips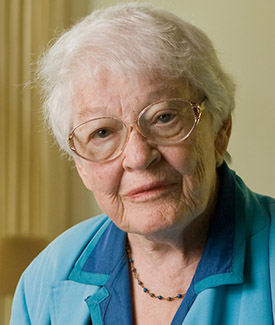 Phillips (1919 – 2008) began her career at Wake Forest in 1957. She was one of Wake Forest's first full-time female professors and the first female chair of the English Department. She was a respected scholar of American poetry and published books on Emily Dickinson, Marianne Moore and Edgar Allen Poe. Phillips helped create the Women's Studies Committee, laying the groundwork for establishing the department of Women's, Gender and Sexuality Studies. She received the Medallion of Merit, the University's highest honor, in 1992.
The road between Polo Road and Carroll Weathers Drive would be named Elizabeth Phillips Way in her honor, symbolically connecting her commitment to increasing visibility and access to the Wake Forest campus.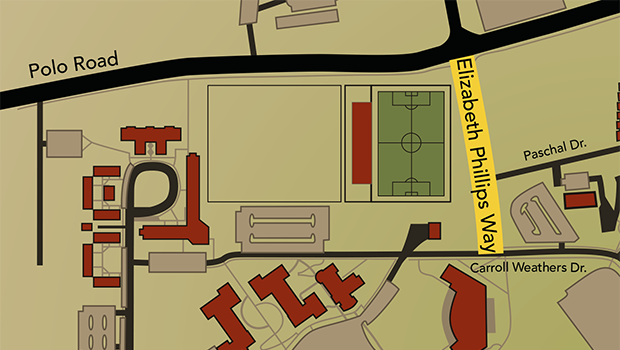 Dolly McPherson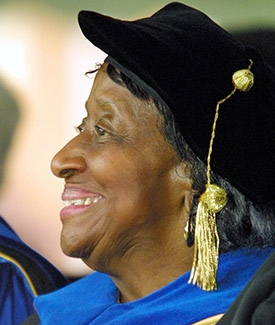 McPherson (1929-2011) was the first female, Black, tenure-track faculty member at Wake Forest. She arrived in 1974 and during her 27-year career at Wake Forest, she taught courses on British literature, African American fiction and autobiography. She supported the establishment of the Office of Minority Affairs, which has since become the Intercultural Center. She encouraged long-time friend Maya Angelou to join the faculty in 1982.
McPherson Road will run from Wake Forest Road beside the Sutton Center and several academic buildings, passing Maya Angelou Hall, and then connect to Faculty Drive.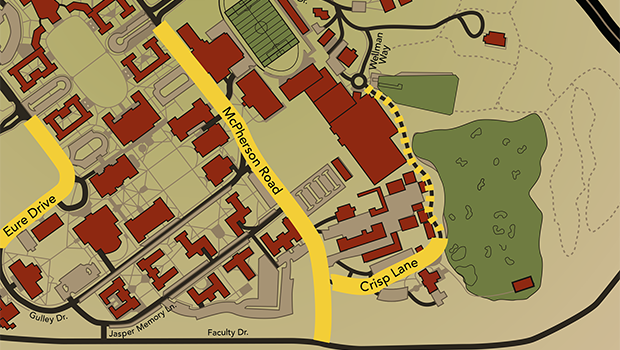 Marjorie "Marge" Crisp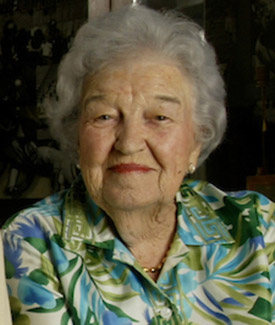 Crisp (1912 – 2005) became Wake Forest's first full-time female faculty member when she was hired in the physical education department in 1947. Crisp founded intercollegiate women's athletics at Wake Forest and became the first Director of Women's Athletics 50 years ago. She also created the women's intramural program, coached the women's golf team and was one of the first two women inducted into Wake Forest's Athletics Hall of Fame.
Crisp Lane will lead from the future McPherson Road to the Haddock House, where the golf teams practice.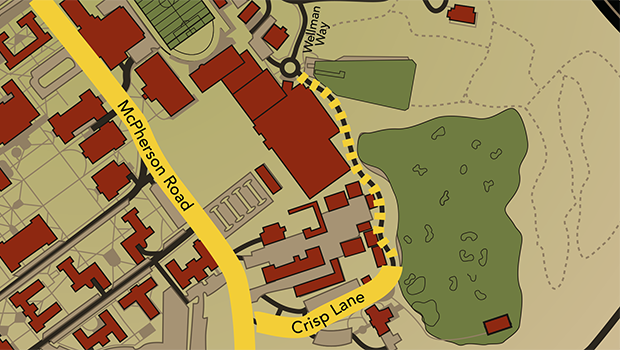 Herman Eure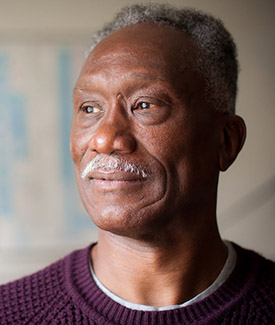 Eure (1947- ) completed his Ph.D. at Wake Forest in 1974 and was appointed as the University's first male, Black, tenure-track faculty member a few months later. He taught in the biology department for nearly 40 years and served in several administrative roles, including Associate Dean of the College. In 1978, he established the Office of Minority Affairs, which has since become the Intercultural Center. He also paved the way for the Office of Diversity and Inclusion. Eure currently serves as vice chair of the Board of Trustees. He received the Medallion of Merit in 2017.
Eure Drive will branch off Wake Forest Road, past the University's science buildings where he lectured, taught and advised students and colleagues alike, and lead to Reynolda Hall, where he began his administrative career as Associate Dean of the College.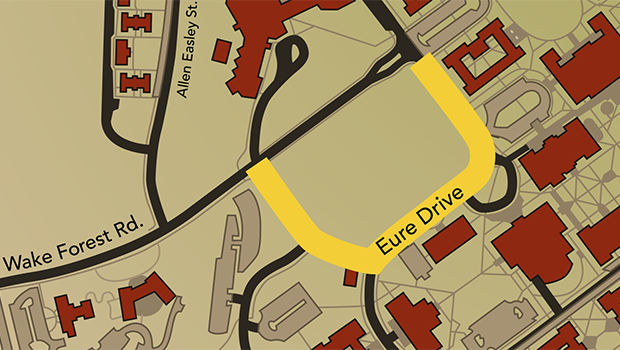 Both McPherson and Eure became mentors and friends to many students, but particularly Black students who were seeking role models and mentors.
"Beginning more than a half-century ago, these four inspirational leaders showed an intentional commitment to diversity and inclusion and prepared the way for others to carry that work forward," Villalba said.
The University will engage in a review of the pilot honorific naming process undertaken to put into place a policy for future honorific naming opportunities.
"Naming a feature of our campus landscape is a rare occurrence and one of the highest honors we can bestow, and as such, great care was taken by all involved in this process," Wente said.
"Our shared values shine through the selection of these honorees, and I am thrilled that many more members of our community will learn about each of them because of this action." President Susan R. Wente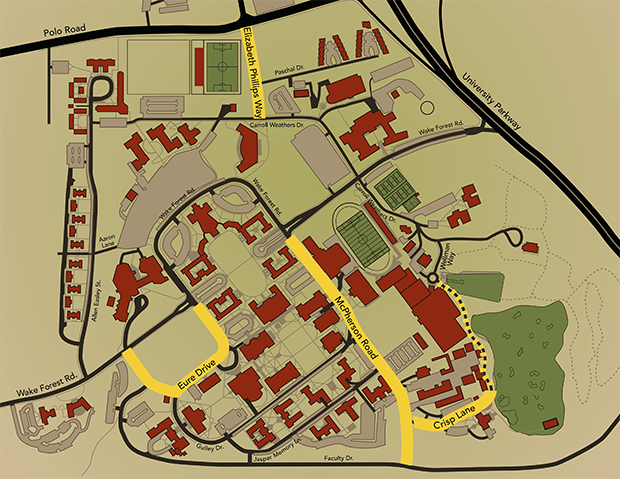 Read more about the professors in past stories from WFU News and Wake Forest Magazine:
Categories: Recognition, Top Stories, University Announcement
Wake Forest in the News
Wake Forest regularly appears in media outlets around the world.