Main Content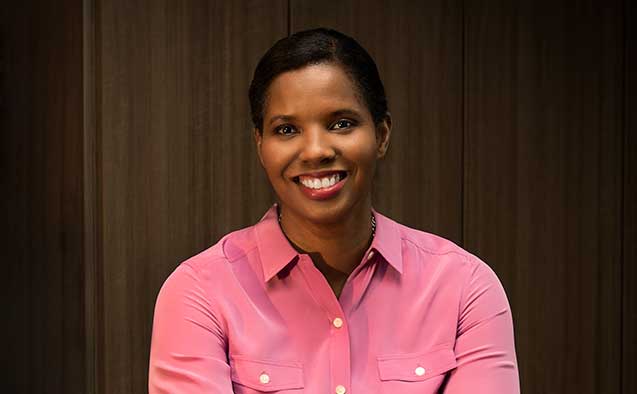 Audio
---
Briana Scurry has a story to tell: there's her trailblazing career on the soccer field, her role in advocating for changes in women's sports including equal pay for female athletes and a new book and documentary about her life.
Scurry was the first Black, openly gay starting goalkeeper on the U.S. Women's National Team that won the 1999 Women's World Cup. She was also the goalkeeper on two U.S. Olympic Gold Medal Teams in 1996 and 2004.
As the keynote speaker for the 2023 Martin Luther King Jr. Day Celebration at Wake Forest University, Scurry will get candid about her experiences. The program will take place on Monday, Jan. 16 at 7 p.m. in Wait Chapel. The event is free and open to the public. 
"I'm excited to come to campus, and speaking on the date of Martin Luther King's holiday to me is a great honor," she said.
This is Scurry's first visit to Winston-Salem, and she's not coming alone. She said she's bringing 'the girls' – an affectionate name for her Olympic gold medals.
During her visit to Wake Forest, Scurry will also meet with students on campus, including female athletes. She feels diversity and inclusion are better in women's sports today than they were when she first started out in her career. Scurry credits some of that to the passage of Title IX, which recently celebrated 50 years.
"Speaking with college students is one of my favorite things to do," said Scurry. "I get a lot of questions about impact from the younger generation, and I think that's wonderful, because it's not necessarily something I thought about at the time." 
"I want to just encourage them to chase it, whatever it is that they're trying to become, because it matters. And you'd be surprised how the way you carry yourself and the way you blaze your trail will affect other people that you'll probably never meet in your life. A positive impact can really change someone's life for the better." Briana Scurry - Former U.S. women's soccer team goalkeeper
Scurry will also discuss barriers and challenges that she faced along the way and the career-ending brain injury that left her in a dark place with suicidal thoughts. The mental health advocate hopes her story will let others know that they aren't alone and that things can change for the better.
"As a goalkeeper, I made a lot of great saves, but the biggest one has been my own life," she said. "I know most people who have felt that way at one point in time, they don't voice that to anyone, but if I voice it in front of them, then they see me and they're like, hey? You know what – she gets it and it's not just me by myself alone feeling this way."
To prepare for Scurry's visit, University officials offered several opportunities on campus, which included a forum on LGBTQ+ history in sports and a screening of a new documentary about her life released by Paramount Plus called "The Only."  
In June 2022, Scurry published her memoir "My Greatest Save: The Brave, Barrier-Breaking Journey of a World Champion Goalkeeper." The Intercultural Center will sponsor a discussion of the book for Wake Forest students, faculty and staff on Jan. 12.
"Winston-Salem State University and Wake Forest have collaborated for more than two decades on the keynote speaker program, and our institutions are humbled by Ms. Scurry's willingness to speak to students, faculty and staff on this special occasion," said José Villalba, vice president, diversity and inclusion and chief diversity officer.
A livestream of Briana Scurry's keynote speech will also be available here.
Members of the Media are invited to attend. Contact Keri Brown, 336-758-4442 or C: 336-971-5402 or media@wfu.edu
Note: Wake Forest University will also host the annual MLK Read-In Day for kids in grades K-5 on Saturday, Jan. 21. Members of the media are also welcome to attend this event.                                               
Categories: Top Stories
Wake Forest in the News
Wake Forest regularly appears in media outlets around the world.