Main Content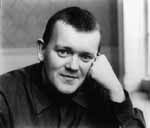 Irish poetry, music, dance and film will highlight Wake Forest University's week-long Irish Festival March 13-18.
The celebration of Irish culture will include a four-night Irish film series, Irish bands, Irish poetry, the Triad Irish Dancers and Irish storytelling. Festival events are sponsored by the Wake Forest University Press, the premiere publisher of Irish poetry in North America.
Irish poet Conor O'Callaghan will read from his new book, "Seatown and Earlier Poems," at Reynolda House at 8 p.m. on March 15. The reading is also the official launch of Wake Forest Press' publication of the book.
Wake Forest senior Kerry O'Hagan and members of Rinse na h'Eireann (The Triad Irish Dancers) will lead an Irish dance demonstration and lessons at 11 a.m. March 14 in the Benson Center.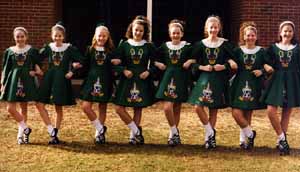 At 11 a.m. on March 16, Wake Forest professors and students will read the writings of noted Irish poets, while Celtic harpist Krista Duran and the Wake Forest Flute Choir perform Irish music. That evening, the Selkie Celtic Music Band will perform "The Struggle for Freedom in Ireland, in Music and the Spoken Word" at 7:30 p.m. in the 2nd Floor Reading Room of Carswell Hall. Selkie features the trio of Bill Landrum on vocal, keyboard and bodhran; David Boles on hammer dulcimer, celtic harp, mandolin and tin whistle; and Davis Horner on guitar, vocals, tin whistle and percussion.
The St. Patrick's week events will conclude with a Community Day at Reynolda House from noon to 3 p.m. March 18. The celebration will include music by the Irish band Naomi's Fancy, Irish poetry, Irish dance performances and activities for children, including hands-on crafts and "Tales of the Emerald Isle" by Storyteller Andrew Leslie. Irish food will also be on sale.
Raffle tickets for two round-trip tickets to Ireland will be on sale at all events.
All events are free and open to the public. For a complete schedule of events or other information, call (336) 758-5448.
Categories: Arts & Culture, Events
Subscribe
Sign up for weekly news highlights.
Subscribe