Main Content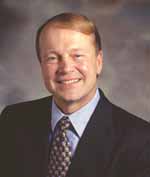 John Chambers, president and chief executive officer of Cisco Systems Inc., will deliver Wake Forest University's commencement address and receive an honorary degree on May 15.
A total of 1,393 undergraduate and graduate students will receive diplomas during the 9 a.m. outdoor ceremony on University Plaza.
Chambers, whose company is a worldwide leader in Internet networking, will address graduating seniors who entered Wake Forest as it launched a comprehensive plan to enhance undergraduate education. The Wake Forest Undergraduate Plan is distinguished, in part, by a technology initiative that has provided laptop computers to all undergraduates, wired buildings across campus for Internet access, and provided new opportunities for teaching with technology. The plan also expanded the university's faculty, introduced first-year seminars, created new study-abroad scholarships, and more.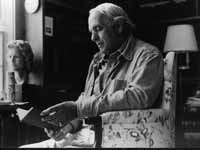 "We select commencement speakers based on their professional and societal contributions, as well as their involvement with Wake Forest," said Sandra Boyette, Wake Forest's vice president for university advancement. "In addition to the fact that Mr. Chambers' daughter, Lindsay, will be graduating, it is also appropriate that the first class to participate in the Undergraduate Plan, which included a comprehensive technology component, will hear from the leader of one of the world's most innovative technology organizations."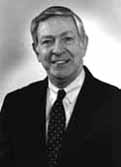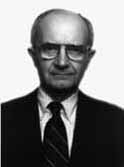 Chambers joined Cisco, a top maker of equipment for creating and accessing information networks, in 1991 as senior vice president of worldwide sales and operations.
Since being named to his current position in 1995, Chambers has overseen Cisco's growth from $1.2 billion in annual revenues to its current rate of $14 billion.
Chambers and Cisco are the subject of the current cover stories in Fortune and Worth Magazines.
In 1999, Business Week magazine recognized Chambers as "Mr. Internet" and one of the top 25 executives worldwide for the second time in three years. Time Digital magazine listed Chambers among the top 10 most influential leaders shaping technology. In 1998, Forbes listed Cisco as the fourth most admired company in America.
Chambers will receive an honorary doctorate of laws degree during the ceremony. Including Chambers, Wake Forest will award six honorary degrees on commencement day. The other recipients are:
The Rev. Frederick Buechner, Presbyterian minister and author, doctor of humane letters; Thomas W. Lambeth, executive director of the Z. Smith Reynolds Foundation, doctor of laws; Dr. Claude Lenfant, director of the National Heart, Lung and Blood Institute with the National Institutes of Health, doctor of science; Helen Lewis, an authority on Appalachian life and culture in the 20th century, doctor of divinity; and A.E. Dick Howard, constitutional law scholar and the White Burkett Miller Professor of Law and Public Affairs with the University of Virginia School of Law, doctor of laws.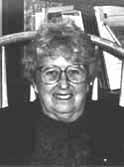 Commencement activities begin on May 14 with a baccalaureate service at 11 a.m. in Wait Chapel. Buechner will deliver the baccalaureate address. Buechner is a noted novelist and nonfiction writer whose work includes novels, short stories, autobiographies and memoirs. Buechner's work as a Presbyterian minister influences his work as an author. He often explores moral, ethical and religious themes.
A total of 795 students are expected to receive bachelor's degrees during commencement. Combined, Wake Forest's Graduate School of Arts and Sciences, School of Law, School of Medicine, and Babcock Graduate School of Management will award master's and doctoral degrees to a total of 598 students.
Hooding ceremonies, where professional school students receive colorful hoods to wear with their caps and gowns, are also on May 14.
The law school's hooding ceremony begins at 1:45 p.m. in Wait Chapel. The hooding address will be delivered by Christopher Stone, the president and director of the Vera Institute of Justice, a nonprofit organization that designs and implements innovations in the justice system.
The Graduate School of Arts and Sciences will have its hooding ceremony at 3 p.m. in the Scales Fine Arts Center's Brendle Recital Hall. Eric N. Olson, a Wake Forest alumnus and a professor of molecular biology and oncology at the University of Texas Southwestern Medical Center, will deliver the hooding address. Olson was elected this month to the National Academy of Sciences. Election to the academy is considered one of the highest honors that can be accorded a U.S. scientist or engineer.
The medical school's hooding ceremony is scheduled at 4:15 p.m. in Wait Chapel. Dr. C. Douglas Maynard, professor and former department chairman with the school's department of radiology, will deliver the hooding address.
The hooding ceremony for the Babcock Graduate School of Management will begin at 7 p.m. in Wait Chapel. Margaret Urquhart, chief operations officer and executive vice president of Krispy Kreme Doughnut Corporation, will deliver the hooding address.
Tickets are required to attend commencement. In the event of rain, the commencement ceremony will be moved to the Lawrence Joel Veterans Memorial Coliseum and begin at 9:30 a.m.
Categories: Commencement, Media Advisory, Speakers, University Announcement
Subscribe
Sign up for weekly news highlights.
Subscribe