Main Content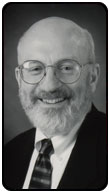 John P. Anderson, vice president for finance and administration at Wake Forest University, has been elected to the MCNC board of directors.
Anderson joined Wake Forest in 1984 as a vice president. He is also a professor of counselor education. Anderson serves on a number of education and technology-related boards, including the IBM Higher Education Advisory Council, the IBM Global Education Council, the Winston-Salem Technology Council and the Idealliance board and executive committee.
At Georgia Institute of Technology, Anderson received a doctorate in engineering mechanics, master of science degrees in engineering mechanics and applied mathematics, and a bachelor of science degree in applied mathematics. He also earned a master of business administration degree at the University of Alabama at Birmingham and a master of arts degree in education (counselor education program) at Wake Forest.
Headquartered in Research Triangle Park, MCNC is a nonprofit corporation that offers advanced electronic and information technology and services to businesses, educational communities and state and federal government agencies to provide its clients with a competitive advantage.
MCNC maintains advanced equipment and expertise in emerging technologies.
Partnering with industry and academia, MCNC using its microfabrication, computing, and networking resources to develop and apply technologies with commercial value and to help businesses integrate the latest innovations into their products.
Categories: Faculty, University Announcement
Subscribe
Sign up for weekly news highlights.
Subscribe