Main Content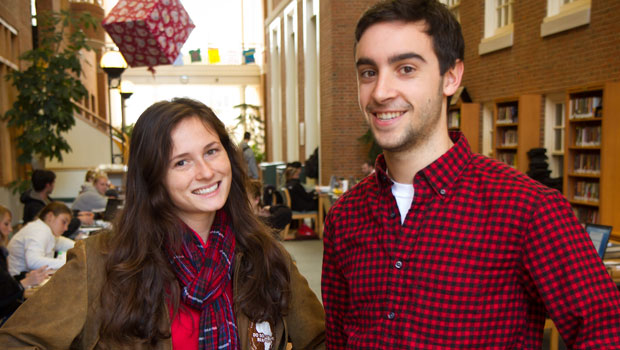 For senior Kate Masetta, the best approach to helping people involves finding out what is needed and then finding the right resources to help solve the problem.
Last year, Masetta conducted an independent research project in Honduras, part of which involved teaching English to children in an orphanage. During her semester there, she met representatives from Global Brigades, a skill-based international volunteer program for university students and professionals. Impressed with the group's volunteers and the organization's philosophy, she decided to start a club at Wake Forest this fall.
"What I love about Global Brigades is the community participation," says Masetta, who is from Aurora, Ohio. "Members of a service brigade work with the people they will be helping to find out what is most needed and how these needs might best be met. This approach makes it possible for local people to take part in finding the best solutions to community challenges."
Programs within the Global Brigades are set up to capitalize on the volunteer's academic and profession skills and interests. In this way, both parties benefit. For example, there are dental and medical brigades, business and microfinance brigades, and environment and public health brigades. Masetta says she also appreciates that the organization maintains ongoing information about the progress of the service projects. This helps keep the service results-oriented.
Eleven Wake Forest students have been in Honduras for a week, working with students from Albion College to introduce the newly-formed Wake Forest Medical Brigade and Microfinance Brigade to service work there.
Medical Brigade students, led by junior Elizabeth Horne, are working with doctors and dentists, examining hundreds of people who have never received health care. Microfinance students, led by junior Anthony DePalma, are assisting community leaders in developing small businesses, choosing loan programs and devising short- and long-term goals to boost the local economy.
"Global Brigade volunteers are working side-by-side with professionals in Honduras, not only to help others, but to learn from others as well," says Masetta, a political science and religion double minor.
Categories: For Alumni, For Parents, International, Pro Humanitate, Student, Top Stories, Wake Forest College
Subscribe
Sign up for weekly news highlights.
Subscribe