Main Content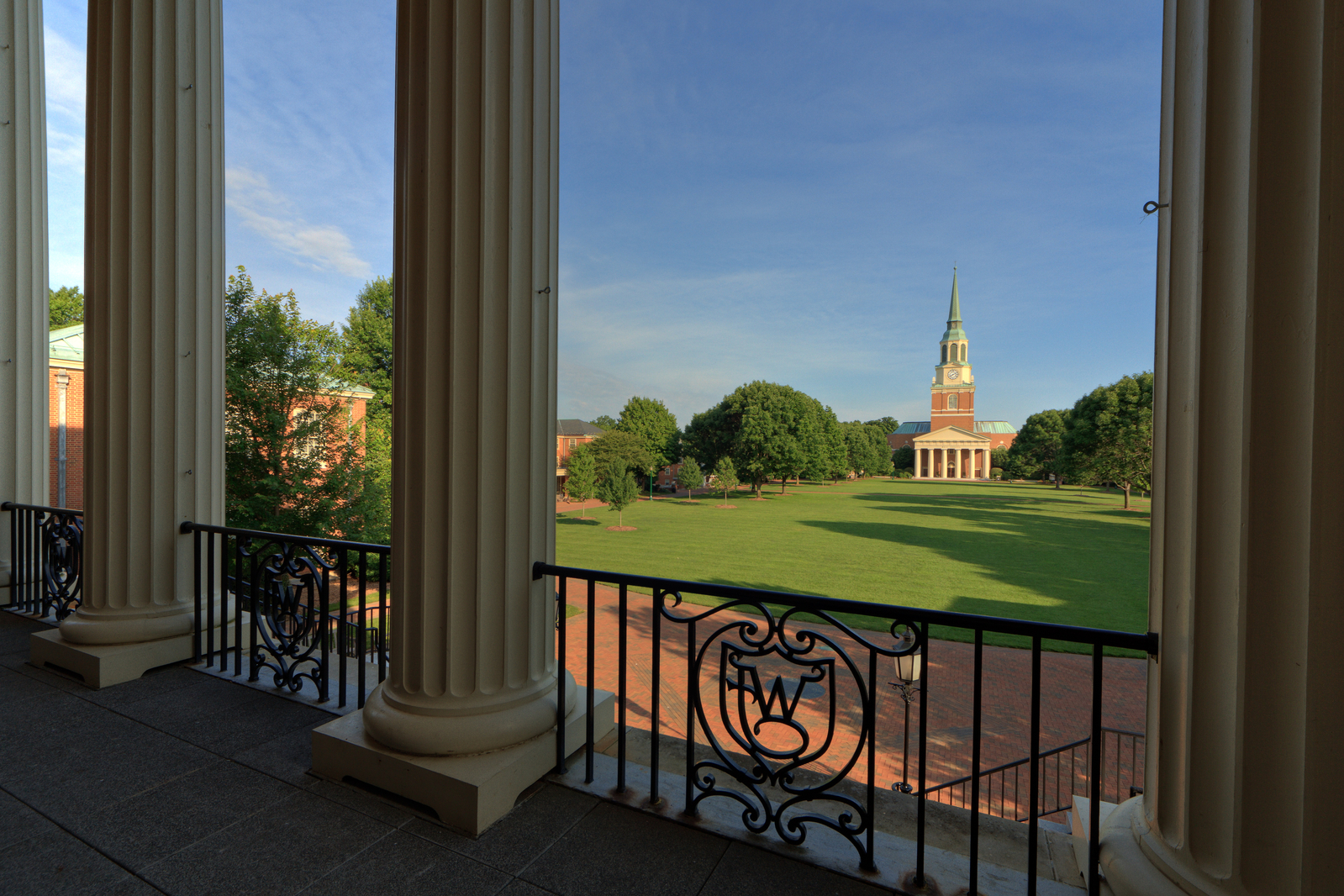 Wake Forest is one of the nation's 50 "Best Value" private colleges and universities according to the Princeton Review on its list, "The Princeton Review Best Value Colleges for 2011."
The list, which features 100 schools in all—50 public and 50 private colleges and universities—was posted today on the websites of The Princeton Review and USA Today.
Of the 50 schools chosen in each category (public and private), the top 10 are ranked 1 to 10.  Wake Forest is included among the remaining 40, which are listed in alphabetical order and unranked.
The Princeton Review chose the schools as its "Best Value Colleges for 2011" based on criteria covering academics, cost of attendance, and financial aid. The methodology examined more than 30 factors using data from The Princeton Review's surveys of administrators and students at 650 colleges with strong academic programs.  Most of the data analyzed came from surveys conducted from fall 2009 through fall 2010: all cost and financial aid data came from fall 2010 surveys.
Robert Franek, Princeton Review senior vice president for publishing, said that, in a recent survey, 86 percent of college applicants and their parents responded that financial aid would be "very necessary."
"For them and for all families seeking academically outstanding colleges that have been exceptional at meeting their students' needs for financial aid, we're pleased to have teamed up with USA Today to identify and recommend these 100 institutions as 'Best Value' colleges."
Categories: Admissions, For Alumni, For Parents, Recognition, Top Stories
Subscribe
Sign up for weekly news highlights.
Subscribe