Main Content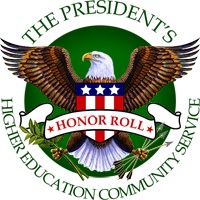 Wake Forest University has been named to the 2010 President's Higher Education Community Service Honor Roll for engaging its students, faculty and staff in meaningful service that achieves measurable results in the community.
The Honor Roll was announced this month by the Corporation for National and Community Service (CNCS), a federal agency that engages more than five million Americans in service through its Senior Corps, AmeriCorps, and Learn and Serve America programs, and leads President Barack Obama's national call to service initiative, United We Serve.
The CNCS honored Wake Forest as a leader among higher education institutions for their support of volunteering, service learning and civic engagement.
The University's motto is Pro Humanitate — "for humanity."
From classes that incorporate service learning to projects outside the classroom, Wake Forest encourages students to cultivate responsibility and civic-mindedness. More than half of undergraduates make volunteerism a priority in their educational experience. Many volunteer regularly at local service agencies, while others travel around the country or abroad to participate in projects. From cleanup after Hurricane Katrina to volunteering in Calcutta, India, for Mother Teresa's Missionaries of Charity, Wake Forest students use their knowledge and compassion to serve humanity.
"An essential element of a Wake Forest education is service," said Wake Forest University President Nathan O. Hatch. "Students and faculty believe in the power of mind and conscience, and knowledge gained in classes and laboratories is used to make a difference for humanity."
CNCS oversees the Honor Roll in collaboration with the U.S. Departments of Education and Housing and Urban Development, Campus Compact, and the American Council on Education. Honorees are chosen based on a series of selection factors, including the scope and innovation of service projects, the extent to which service-learning is embedded in the curriculum, the school's commitment to long-term campus-community partnerships and measurable community outcomes as a result of the service.
"Congratulations to Wake Forest and its students for their dedication to service and commitment to improving their local communities," said Patrick A. Corvington, Chief Executive Officer of CNCS. "We salute all the Honor Roll awardees for embracing their civic mission and providing opportunities for their students to tackle tough national challenges through service."
Categories: Community, For Alumni, For Parents, Pro Humanitate, Recognition, Top Stories
Subscribe
Sign up for weekly news highlights.
Subscribe