Main Content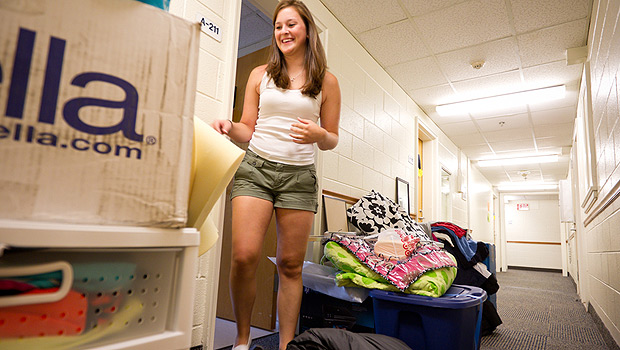 First-year students arrived on campus Friday to settle in to their dorms, find their way around campus and make new friends before the start of fall semester.
The new arrivals came from 16 different countries and 43 different states. Twenty-two percent of the 1,240 new students came from North Carolina.
Our newest Deacs are high achievers. Thirty-five of them were the valedictorians of their high school classes, and 44 had served as the president of their senior class or student government association.
Here are a few things they all have in common:
"The college class of 2015 was born just as the Internet took everyone onto the information highway and as Amazon began its relentless flow of books and everything else into their lives. Members of this year's freshman class, most of them born in 1993, are the first generation to grow up taking the word "online" for granted and for whom crossing the digital divide has redefined research, original sources and access to information, changing the central experiences and methods in their lives."
This data came from Beloit College, which has released the Mindset List every August since 1998, providing a look at the cultural touchstones that shape the lives of students entering college.
Earlier this week, first-year student Micheal Green was interviewed on WXII's morning show about his view of the Mindset List. Watch the clip on WXII's website »
Categories: For Alumni, For Parents, Student, Top Stories
Subscribe
Sign up for weekly news highlights.
Subscribe