Main Content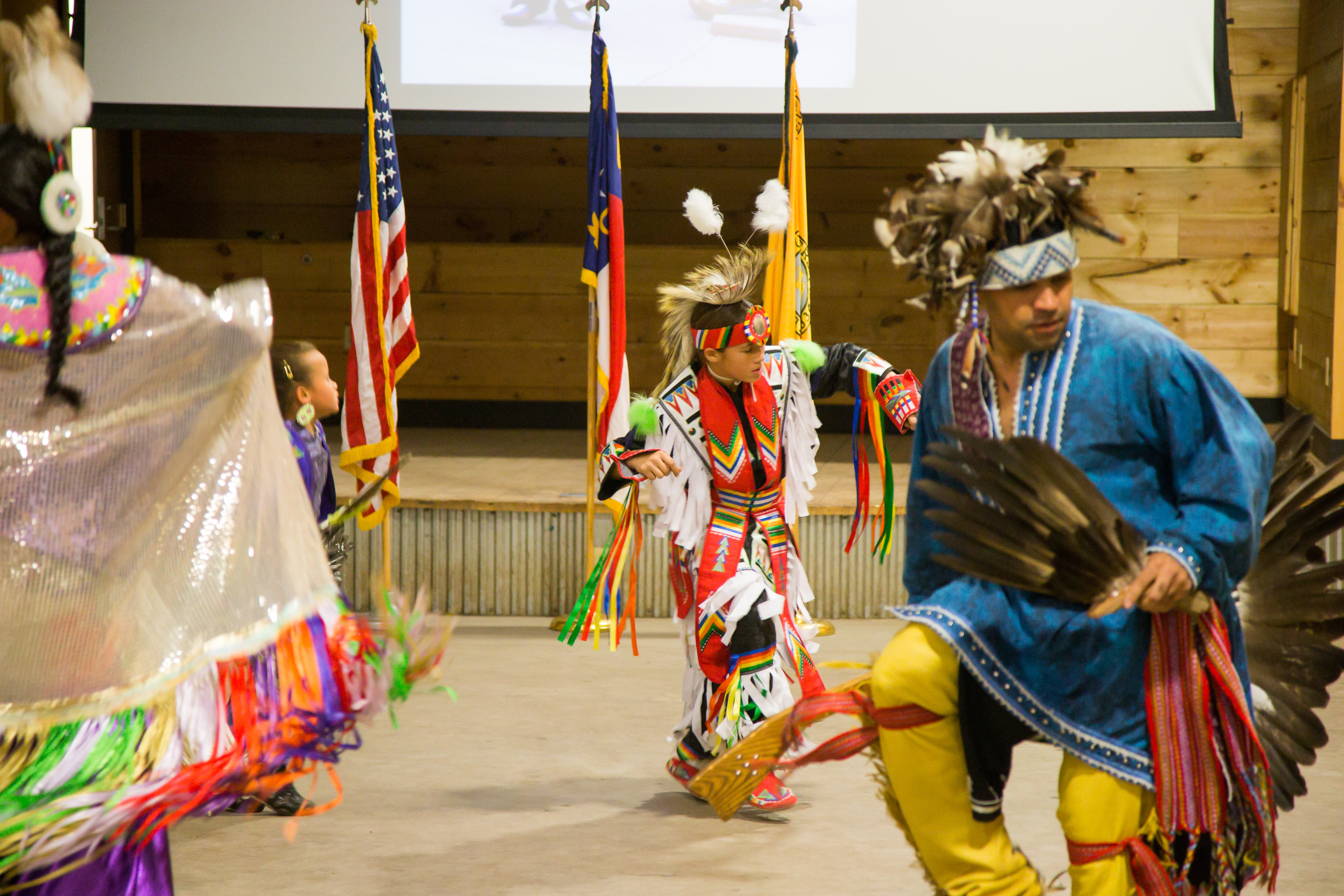 Part of the Lumbee Indian Tribe, Dr. James Jones was the first American Indian to graduate from Wake Forest and the first to attend the University's medical school. On Wednesday, he and two others, Lonnie Revels and Lucretia Hicks, were honored for their pivotal roles in bringing greater awareness and inclusion of American Indian students to the University.
"I did not participate in any sit-ins or parades, but there was a hurdle I was forced to overcome by being the first Native American student," said Jones, who graduated from Wake Forest in 1955 and went on to become the founding chair of the department of family medicine at East Carolina University. He expressed surprise at being honored after more than 50 years and said, "The celebration should be for the university in its recognition of the need for diversity."
Jones' cousin, Revels, who died in 2003,was the second American Indian to graduate from Wake Forest and was a lifelong champion of American Indian civil rights. Hicks, a 2010 graduate, furthered what Revels and Jones had started by founding the Native American Student Association (NASA) in 2008.
The honorees took part in a day of events designed to acknowledge their contributions and create opportunities for students to learn more about American Indian culture.
Matt Williams, assistant director of the Office of Diversity and Inclusion, who helped plan the events as part of the University's yearlong Faces of Courage celebration, emphasized the importance of honoring these alumni.
"Dr. James G. Jones and Mr. Lonnie Revels were trailblazers who helped push Wake Forest forward. Through their remarkable leadership as students, they initiated our journey toward inclusion and began to cultivate a culture of acceptance within the community," said Williams,  "That contribution is as equally deserving of recognition as those who were at sit-ins and petitioning, because being present and engaged can, at times, enrich the perspective of others enough to bring meaningful change."
The day included a luncheon honoring the alumni, a tour of campus, and a conversation between students and alumni, in which Jones and Hicks shared their experiences as American Indian students at Wake Forest.
"I am from Cherokee, North Carolina, where the majority of people are Native, so Wake Forest was a bit of a culture shock because people did not understand my culture and background," said Hicks. "My goal in starting NASA was to help bring more Native students to the Wake Forest community and allow them to meet from the get go and find common ground."
The series of events concluded with the vibrant American Indian Culture Celebration, where the current NASA president, Amanda Finney, and her uncle, Dr. Will Goins acted as emcees for an audience of students, faculty and residents of the Winston-Salem community.
The attendees enjoyed several traditional dances performed by dancers of the Eastern Cherokee, Southern Iroquois Tribes of South Carolina Cultural Arts Ensemble, who were dressed in bright, colorful clothing fully adorned in feathers and beads. Their dances were accompanied by drumming by the Awohali Singers, who performed several honor songs and friendship songs.
Hicks and Revels' widow Ruth were honored with blankets and led a dancing line around the room.
Finney stressed the importance of educating students through experiential events like the American Indian Culture Celebration.
"Currently almost one in four and half students at Wake Forest is a person of color, which is light years from where we started 50 years ago, and I think the University and administration are encouraging and embracing diversity," said Finney. "It's important to introduce students who maybe have read about Natives in class, but have not had a chance to befriend them or learn about their heritage, culture and who they are as a people. It is one thing to learn something in class but to witness dancing or a ceremony first hand is a different experience."
Categories: 2012 Highlights: Diversity, Alumni, Community, Events, For Alumni, For Parents, Top Stories
Wake Forest in the News
Wake Forest regularly appears in media outlets around the world.