Main Content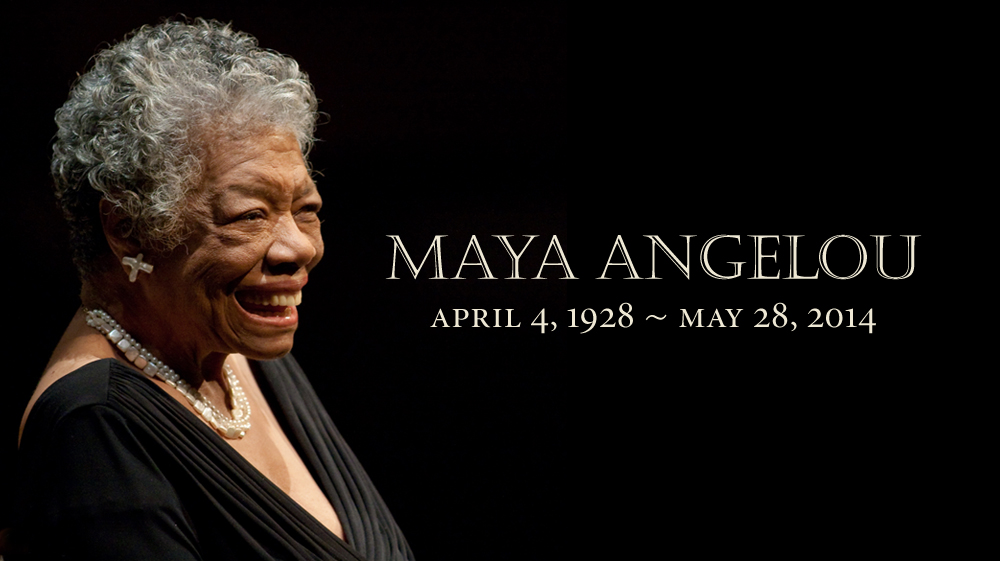 The Wake Forest University community and guests from around the world gathered Saturday, June 7, at the invitation of Dr. Maya Angelou's family to celebrate the beloved poet, author, actress, civil rights activist and Wake Forest's Reynolds Professor of American Studies. Dr. Angelou passed away on May 28 at the age of 86.
The two-and-a-half hour ceremony in Wait Chapel was marked by standing ovations and elegant tributes. It combined stunning music, eloquent storytelling, devoted friends, deep faith, moments of laughter and traces of tears – a true compilation of what made up her life.
First Lady Michelle Obama, the Honorable Bill Clinton, Oprah Winfrey, Cicely Tyson, Dr. Edwin Wilson and members of Dr. Angelou's family offered reflections of the cultural icon. Lee Ann Womack performed Dr. Angelou's favorite song, "I Hope You Dance," and several others provided musical tributes, including the Cincinnati Symphony Orchestra ensemble, BeBe Winans, Marvin Winans and choir, Dr. Bobby Jones and the Bobby Jones Gospel Choir, Alyson Williams and Valerie Ashford Simpson.
Close friend and Wake Forest colleague, Dr. Ed Wilson, recounted how his fellow teacher had left an indelible mark on Wake Forest. "Today, we cherish the remarkable story of an enormously gifted woman who would have been welcome anywhere in the land, but who chose – I think because somehow she knew that besides honoring her, we would love her, and we wanted her as a companion – she chose – against all normal expectations – she chose to come to this Southern university and make it her home."
At Wake Forest, students clamored to learn from Dr. Angelou. Her classes were notoriously difficult to get into, but once on her roster, she remembered your name and recalled you with fondness. She taught from her soul and wanted to learn from the hearts of the students entrusted to her care. Several alumni returned to Wake Forest to serve as ushers at their former professor's memorial service.
First Lady Michelle Obama spoke of how Dr. Angelou claims a significant place in our nation's story and her own journey. "She taught us that we are each wonderfully made, intricately woven and put on this earth for a purpose far greater than we could ever imagine," explained the First Lady. "When I think about Maya Angelou, I think of the affirming power of her words."
Former President Bill Clinton, who invited Dr. Angelou to recite her poem, "On the Pulse of Morning," at his first presidential inauguration, remembered the poet as a woman who paid attention. "She had enough experiences for five lifetimes," he said. "Her great gift, in her action-packed life, was she was always paying attention. By the time she started writing her books and her poetry, what she was basically doing was calling our attention to the things she'd been paying attention to, and she did it with a clarity and power that will wash over people as long as there is a written and spoken word."
Oprah Winfrey arrived in Winston-Salem earlier in the week to assist with preparations. During her remarks she described how Dr. Angelou had played a critical role in her life. "She was in all ways – no matter the time of day or night or the situation – she was always there for me," Winfrey stated. "I'm here today to say thank you and to acknowledge to the world how powerful one life can be."
"Every emotion known to man was exhibited by Maya," remarked Cicely Tyson, Dr. Angelou's long-time friend and fellow "Roots" actress. "She held nothing. She spoke her mind no matter what the situation."
Dr. Angelou came from humble beginnings, but engaged in a lifelong – and fearless – pursuit of what inspired her. She realized success on her terms and possessed the courage to care about all people. She truly believed that "people will forget what you said, people will forget what you did, but people will never forget how you made them feel."
"Dr. Angelou walked on mountaintops and persevered through valleys with grace, courage and strength," stated Wake Forest President Nathan Hatch. "As a great artist, she created; as a great citizen, she advocated; as a great teacher, she inspired; and as a great human, she loved. We honor her and carry forth her legacy when we walk with courage, share hope in affliction, laugh in the midst of despair and love unconditionally."
She once said, "I'm not a writer who teaches. I am a teacher who writes. But I had to work at Wake Forest to know that." Dr. Maya Angelou came to Wake Forest having discovered her voice; we were the blessed ones who shared in her melody.
***
The family of Dr. Angelou will be planning additional celebrations of her life in other cities across the country. Her son, Guy B. Johnson, will release information about these destinations at a later date.
Categories: Arts & Culture, Community, Events, Faculty, For Alumni, For Parents, National, Speakers, Top Stories
Wake Forest in the News
Wake Forest regularly appears in media outlets around the world.