Main Content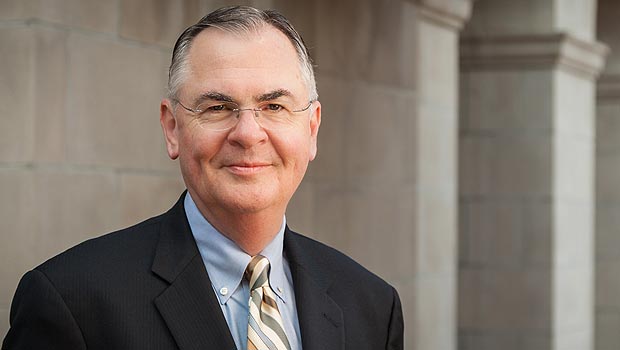 One of the nation's most prestigious honorary societies, the Academy is also a leading center for independent policy research. Members contribute to Academy publications and studies of science and technology policy, energy and global security, social policy and American institutions, and the humanities, arts and education.
The new class was inducted at a ceremony on October 11 at the Academy's headquarters in Cambridge, Massachusetts.
The Academy membership encompasses over 4,600 Fellows and 600 Foreign Honorary Members and reflects the full range of disciplines and professions: mathematics, the physical and biological sciences, medicine, the social sciences and humanities, business, government, public affairs and the arts.
Members of the 2014 class include winners of the Nobel Prize; the Wolf Prize; the Pulitzer Prize; National Medal of the Arts; MacArthur, Guggenheim, and Fulbright Fellowships; and Grammy, Emmy, Oscar and Tony Awards.
"I'm thrilled to be inducted into one of the oldest and most prestigious honorary societies in America," said President Nathan Hatch. "To join the company of such extraordinary leaders is an honor and a privilege."
Since its founding in 1780, the Academy has elected leading "thinkers and doers" from each generation — from its founders John Adams, James Bowdoin, Benjamin Franklin, Thomas Jefferson and George Washington to Ralph Waldo Emerson, Maria Mitchell and Alexander Graham Bell.
Other distinguished members include Margaret Mead, Jonas Salk, Barbara McClintock, John F. Kennedy, Martin Luther King Jr., Aaron Copland, Martha Graham, John Updike, Georgia O'Keeffe, and John Hope Franklin.
Foreign members have included Charles Darwin, Albert Einstein, Winston Churchill, Laurence Olivier, Mary Leakey, John Maynard Keynes, Akira Kurosawa and Nelson Mandela.
A complete list of the new members is available on the Academy's website at https://www.amacad.org/members.
Categories: Humanities, Top Stories, University Announcement
Subscribe
Sign up for weekly news highlights.
Subscribe