Main Content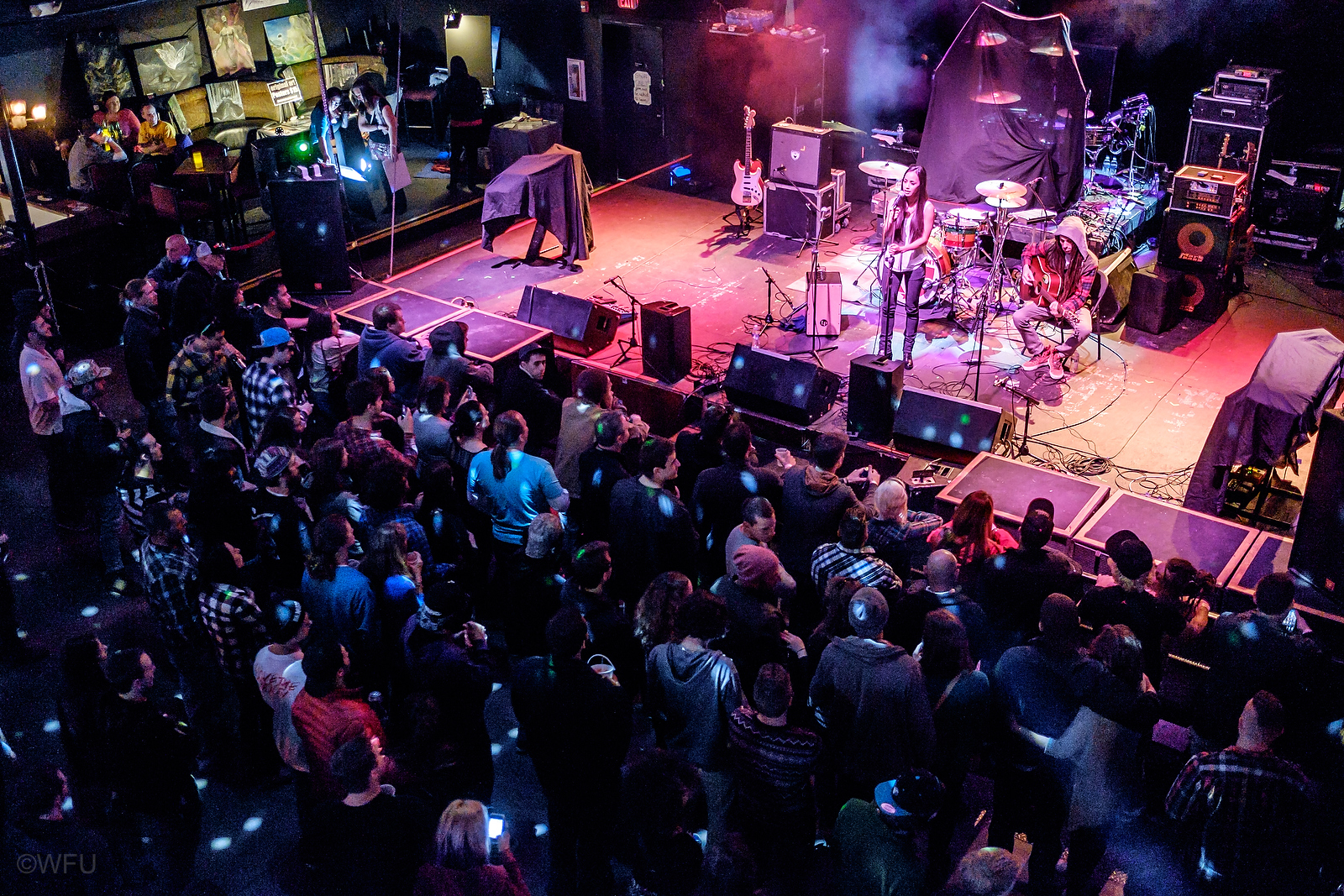 What if your chief class assignment was to run an entire music festival with your peers?
Students in communication professor Len Neighbors' class have done just that.
This weekend, the class hosted DashPop, the music festival they've been planning together since August.
Sparked by Neighbors' desire to simulate a real-life entrepreneurial experience, the yearlong class provided students with hands-on skills needed for careers in communication, entrepreneurship and many other areas. After splitting into a variety of teams based on each person's strengths and weaknesses, the students were responsible for planning everything from potential acts to local sponsors.
"When you start your own company or do your own project, there isn't anyone else to be there," Neighbors said. "They need to have that experience of having the buck stop with them."
The culmination of that teamwork, DashPop, featured local and national acts, from student groups to Grammy-winning producer 9th Wonder.
"He was at the top of our wish list of performers," Neighbors said of 9th Wonder, who attended summer camp at Wake Forest during middle school and high school. "He's a perfect fit—a national act with local roots."
Student groups from schools in the Winston-Salem area, including several Wake Forest musicians, also performed throughout the weekend.
"We thought it would be an awesome opportunity for us to become a part of a growing movement of arts, music and creativity in this city," said senior Jim Le, who sings and plays various instruments in folk-Americana band Stranger Season.
In the months of planning leading up to the festival, students developed a repertoire of skills ranging from identifying a target market to working with local media. Those interested in further pursuing communication believe what they have learned will serve them well when they embark on their future careers.
"I'm positive that what I have learned in this class will be applicable to whatever job I get," said senior Katie VanderWeide. "I have truly gotten real world experience."
No matter what they plan to do next, each student found an essential takeaway in the project, and everyone agreed it taught the value and necessity of teamwork.
"With such a large-scale event like this, you have to trust that your peers are going to get their jobs done because it really is a collaborative effort," said senior Olivia Acuna, who worked as the festival's head of sponsorship. "It's like having different pieces of the puzzle that at the end of the day you have to be able to put together and put together properly."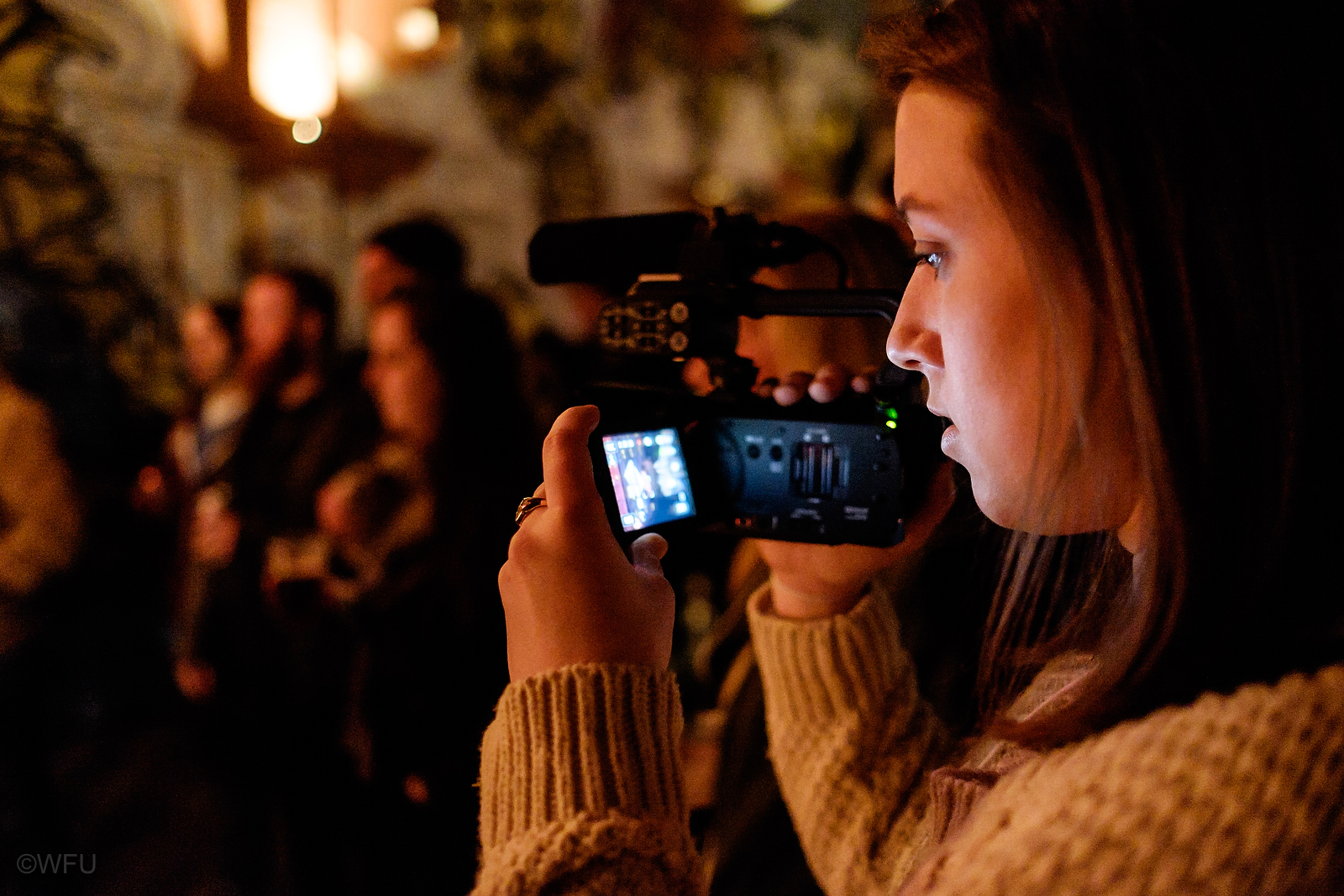 Other students who attended the shows were impressed by their peers' hard work and success.
"It was really well done," said senior Roshni Shah, who saw two of Saturday night's performances. "I wish I had gone to more of the shows over the course of the weekend."
Students in the class enjoyed seeing their months of planning and organizing come to life on stage.
"This weekend was extremely valuable in terms of what we learned and accomplished as a class," said junior Bryson Brewer. "The most rewarding part was seeing the community enjoying an event that they deserved."
So what's next for DashPop?
"It's been a great educational experience," Neighbors said. "The future of the class is open."
More photos from the event can be viewed in this Flicker gallery.
Categories: Arts & Culture, Events, Student, Top Stories
Subscribe
Sign up for weekly news highlights.
Subscribe