Main Content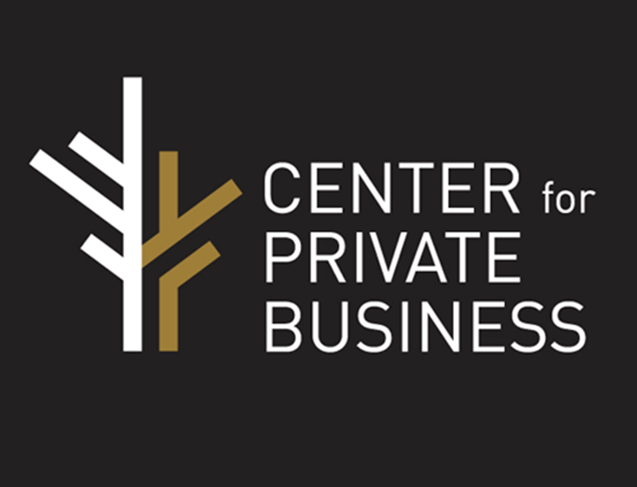 Longtime banking executive Stan Kelly to chair advisory board
Significant opportunities for growth of the Family Business Center of Wake Forest University have led to new focus and leadership, as well as a name change.
Business leaders from across the state will celebrate the new Wake Forest University Center for Private Business (CPB) and highlight the impact of private business in North Carolina on May 19.
While the name has changed to be more inclusive of the types of businesses it serves, the Center's mission is still the same as it was at its inception in 1999.
"The Center for Private Business was created to further enable privately owned businesses to achieve dreams for their business, family, employees, community and stakeholders by providing access to industry leaders, resources, networks and education," said Todd Johnson, vice president, Wake Forest University. "The Center provides the assistance these businesses need to grow and succeed from generation to generation."
Stan Kelly, the longtime Wachovia and Wells Fargo executive who retired in 2014, will serve as chairman of CPB's advisory board of directors.
Kelly has held a variety of leadership roles for Wachovia and remained with Wells Fargo after the two merged, overseeing retail and the banks business in the Carolinas. Last year he was appointed president and CEO of the Piedmont Triad Partnership.
"Wake Forest is fortunate to have the leadership and guidance of a respected businessman like Stan Kelly to help guide the Center for Private Business," Wake Forest University President Nathan O. Hatch said. "His passion for job creation and regional economic growth will be of great value to the Center and the businesses it serves."
Kelly said he is excited to have the opportunity to build on his 34 years of banking experience by connecting businesses with resources that will "further enable their success and the success of our communities in North Carolina."
Kelly added that he's grateful that Rhonda Stokes, previous director of the Family Business Center, has agreed to stay on the leadership team. Stokes will continue to concentrate in the Charlotte metro area. He is also excited that Kate Reece ('07, MBA '15) has agreed to come on board as the Center's director.
Additionally, Winston-Salem native Drew Hancock has joined the CPB's leadership team and advisory board and will focus on strategy and networking. Hancock is a 40-plus-year veteran of the construction industry and has led Frank L. Blum Construction Company for the last 30 years. The advisory board includes influential business leaders representing various industries and sectors across the state.
Flow Automotive honored with The Legacy Award
On May 19, the CPB will honor Flow Automotive with The Legacy Award, which recognizes the achievements of privately owned businesses and their contributions to their communities, at its annual ceremony. The event will take place in Farrell Hall on the Wake Forest campus.
The ceremony will feature a panel discussion with Flow Automotive CEO Donald E. "Don" Flow (MBA '83), Wake Forest University trustee and chair of the Wake Will Campaign Cabinet, and his father Victor I. "Vic" Flow ('52), Life Trustee, president of Flow Lexus. The discussion will highlight their family's success leading a privately owned business for nearly 60 years.
"This awards ceremony is an opportunity for us to share the stories of family businesses who have been highly successful in our state. We look forward to making this an annual event that will celebrate the legacy of each family we honor," said Reece.
Categories: Events, Recognition, Staff, Top Stories
Subscribe
Sign up for weekly news highlights.
Subscribe