Main Content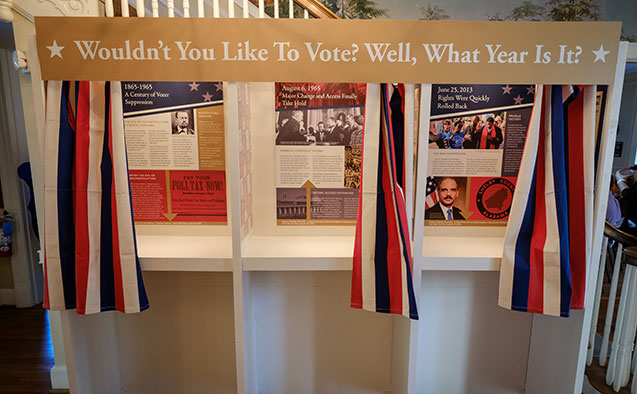 Wake Forest University has participated in a yearlong process with the Atlantic Coast Conference, partner ACC universities, and the Smithsonian Institution to create the first "ACCelerate: ACC Smithsonian Creativity and Innovation Festival." Presented by Virginia Tech and the Smithsonian's National Museum of American History, the ACCelerate Festival is three-day celebration of creative exploration and research at the nexus of science, engineering, arts, and design. Visitors to the festival will interact with leading innovators from ACC universities and engage with new interdisciplinary technologies that draw upon art, science, and humanities to address global challenges.
Held at the National Museum of American History in Washington D.C. on October 13-15, from 10 a.m. – 5:30 p.m. each day, the event is programmed by Virginia Tech's Institute for Creativity, Arts, and Technology and the museum's Lemelson Center for the Study of Invention and Innovation.
The event is free and showcases the 15 universities of the ACC in an opportunity for the schools to display their work to each other, and more importantly, to the public. In addition to the 47 featured interactive installations, the festival will include panel discussions and performances throughout the three days.
The festival will be featured on all three public floors in the west wing of the National Museum of American History, located on Constitution Avenue between 12th and 14th Streets, NW, along the National Mall in Washington, D.C. For the full schedule, performance descriptions and exhibitions, visit www.acceleratefestival.com. There will be interactive installations from across the 15 ACC schools around six thematic areas:
Civic Engagement
Arts and Technology
Sustainability and Environment
Biomimetics
Health and Body
Making and Advanced Manufacturing
Wake Forest University exhibitions and presentations include:
Categories: Arts & Culture, Faculty, Research, Student, Top Stories