The panel is part of the Rethinking Community Conference (Oct. 19-21), when Wake Forest is bringing together thought leaders across the ideological spectrum to explore what it means to live in a society that is more diverse, polarized, global and virtual than ever before. Journalists, politicians, scholars and public intellectuals will discuss some of the most crucial issues influencing academic, political and civic spheres as part of Wake Forest's yearlong focus on "Rethinking Community."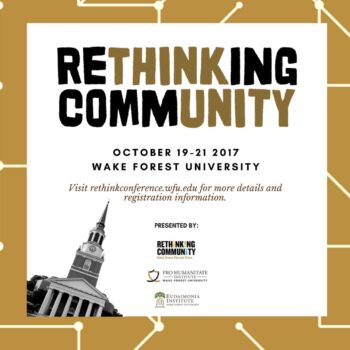 In addition to sports and community, the conference will feature timely discussions about free speech and safe spaces, the fight to end or defend DACA, and a conversation about free press and fake news.
The panel is free and open to the public; no registration is required.
Other events on Friday and Saturday are also free and open to the public, though registration is required.