Main Content
The current controversy involving NFL players and owners protesting the national anthem and President Trump's reaction is just the latest milestone in our country's long and complicated history of grappling with the intersection of race, sports and politics.
On Friday, Oct. 20 at 7 p.m., Wake Forest University will convene in Wait Chapel a timely panel of professional athletes, sports writers and activists to rethink the role of sports in community and address related tensions head-on.
Dave Zirin, author, podcaster and political sports writer for The Nation, and Melissa Harris-Perry, faculty director of the Pro Humanitate Institute, will moderate the discussion featuring:
Mahmoud Abdul-Rauf (née Chris Jackson) – Former NBA player and No. 3 draft pick who refused to stand for the national anthem at the height of his career.
John Carlos – U.S. Track and Field Hall of Fame athlete and Olympic medalist whose Black Power salute on the podium gained him worldwide attention. He co-authored The John Carlos Story: The Sports Moment That Changed the World, along with moderator Dave Zirin.
Ibtihaj Muhammad – World Champion and Olympic medalist on the U.S. fencing team; best known as the first American athlete to compete in the Olympics wearing a hijab.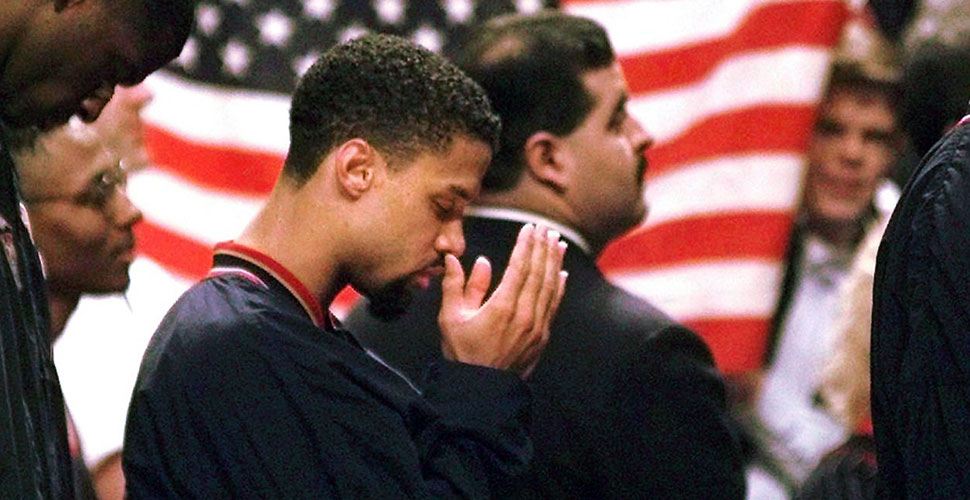 The panel is part of the Rethinking Community Conference (Oct. 19-21), when Wake Forest is bringing together thought leaders across the ideological spectrum to explore what it means to live in a society that is more diverse, polarized, global and virtual than ever before. Journalists, politicians, scholars and public intellectuals will discuss some of the most crucial issues influencing academic, political and civic spheres as part of Wake Forest's yearlong focus on "Rethinking Community."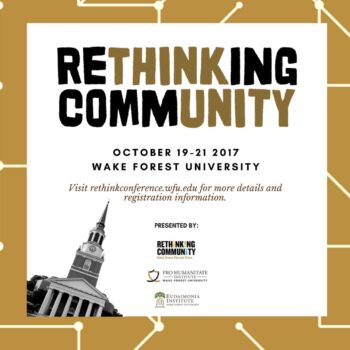 In addition to sports and community, the conference will feature timely discussions about free speech and safe spaces, the fight to end or defend DACA, and a conversation about free press and fake news.
The panel is free and open to the public; no registration is required.
Other events on Friday and Saturday are also free and open to the public, though registration is required.
Other speakers include:
John Allison, Former chairman and CEO, BB&T Corporation and Executive in Residence, Wake Forest School of Business;
Julia Angwin, Journalist, ProPublica;
Michael B. Dougherty, Senior Writer at the National Review;
Stephen Diner, Professor and former Chancellor of Rutgers University-Newark;
Donna Edwards ('81), Former U.S. Congresswoman;
Cristina Jimenez, Founder and Executive Director, United We Dream;
James Perry, president and CEO of the Winston-Salem Urban League;
Dorian Warren, President of the Center for Community Change Action and Vice-President of the Center for Community Change
The conference website features a detailed schedule, comprehensive list of speakers and registration details: rethinkconference.wfu.edu
The event is co-sponsored by the Office of the Provost's Rethinking Community Initiative, the Eudaimonia Institute, and the Pro Humanitate Institute.