Main Content
In an age marked by divisiveness and distraction, Wake Forest University aims to build community and strengthen relationships through a program called "Call to Conversation."
Call to Conversation began last fall as a pilot program of moderated, small-group dinner discussions with alumni and parents. After more than 150 conversations in more than 50 cities – from Kauai, Hawaii to London – Call to Conversation has become an international movement with one goal: to spark more meaningful conversations.
Now the table is set for the entire Wake Forest community – on- and off-campus – to share a meal, discuss a single timely topic, and form relationships based on empathy and mutual respect.
"Authentic conversation is a cornerstone of the Wake Forest experience." Nathan O. Hatch, Wake Forest president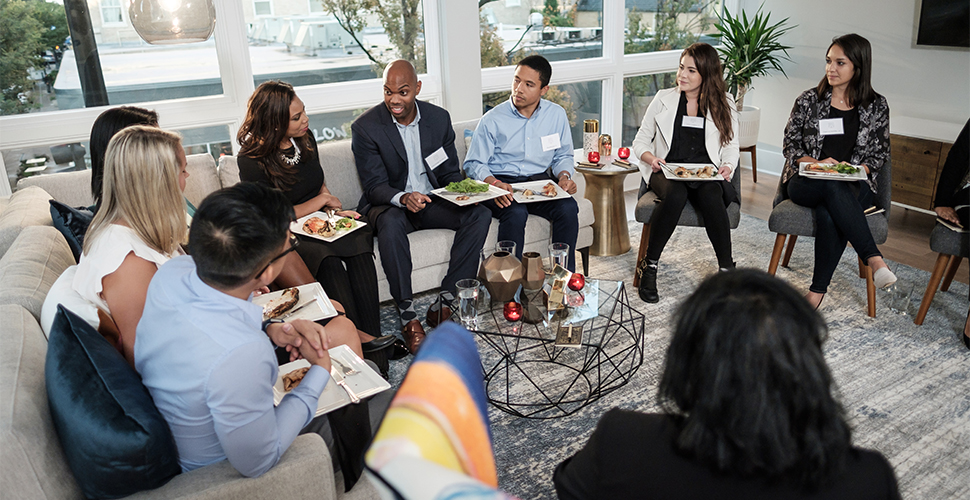 "It expands our minds through classroom debate, delights us as we share stories over lunch and connects us when we find common ground with colleagues and classmates," said Hatch. "Most of all, conversation is an opportunity to appreciate the common ground we share with others – even those with whom we disagree."
Students savor conversation and community
As one of the first students to participate in a Call to Conversation, Franco Sto. Domingo said the experience nourished his body and his spirit.
"In a time where keeping quiet is something that does more harm than good, we need events like these to bridge what divides us." Franco Sto. Domingo, a senior biology major from Cheraw, S.C.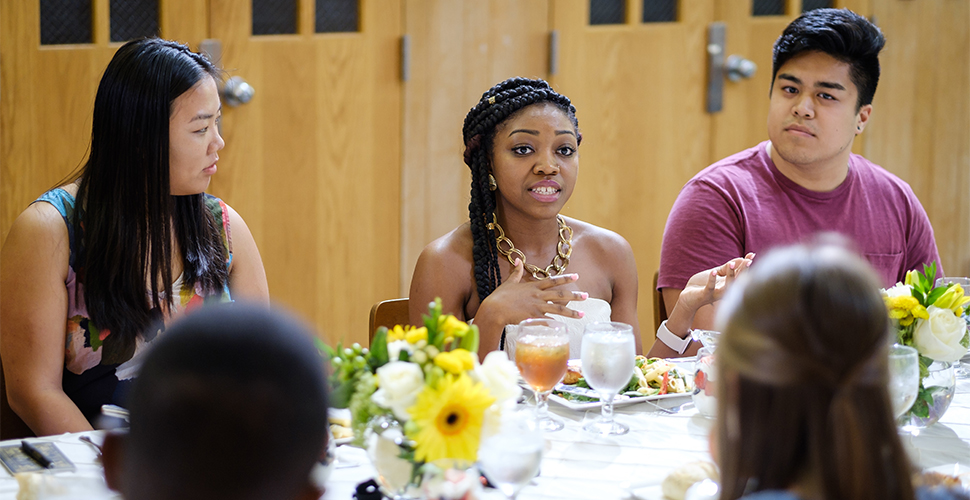 Sto. Domingo's group of 10 students gathered around a table to discuss the topic of leadership and character. When their moderator asked them to reflect upon a time when they witnessed good character in action, the students shared stories about their parents, a pastor, a physician and a custodial staff member in one of the first-year residence halls. As the conversation unfolded, participants began to talk more openly, share personal narratives and insights, and truly listen to one another.
Call to Conversation events are not meant to be polarizing. Many of the topics that have been discussed during the pilot program – leadership and character, community and developing champions – are intentionally chosen to bring people together. But when differences of opinion came up in the course of the conversation, instead of retreating to ideological corners, students peacefully navigated these situations, having already established a level of caring and trust for one another.
"I could tell the student who brought it up was leaning one way and I was leaning another, but her example was great. Everyone should be respected for their views," said Caroline Bryant, a sophomore from Washington, D.C. who plans to double-major in history and politics and international affairs. "When you're seated at a table over a meal, you already feel like a community. Being able to exchange ideas over a meal creates a relaxed, non-combative atmosphere. It's a conversation and not a debate. A conversation can lead to friendship."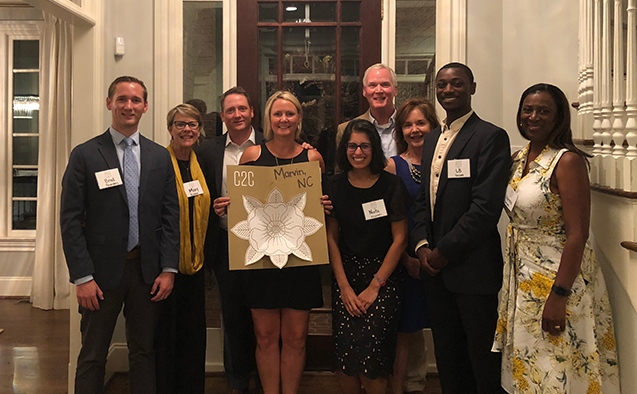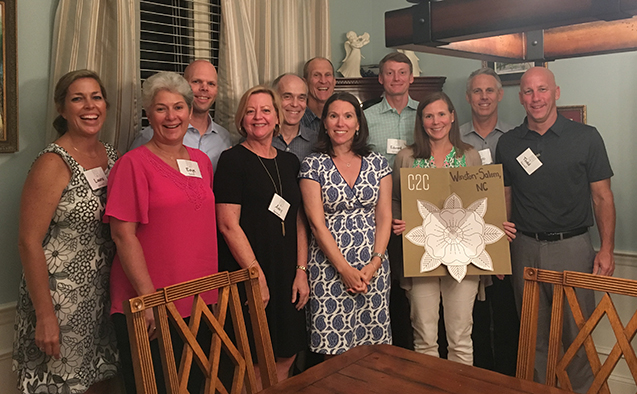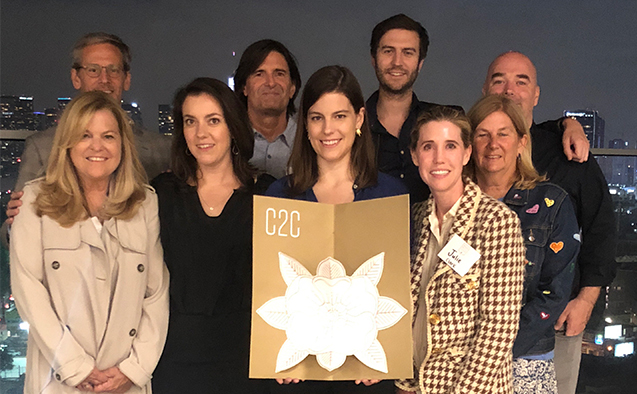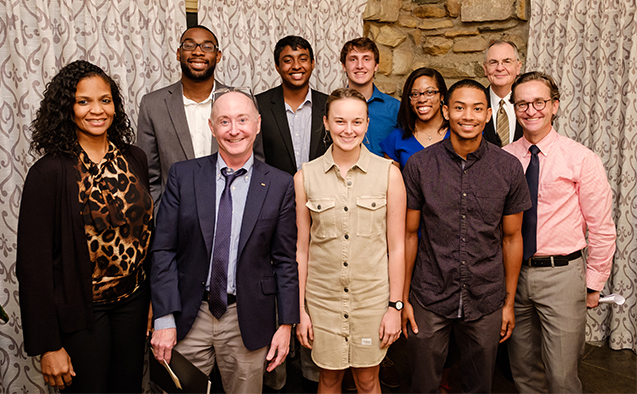 For Dalia Namak, the Call to Conversation experience dovetails nicely with her career aspirations of becoming a diplomat specializing in U.S.-Middle Eastern relations.
"A lot of my friends are very deep thinkers and I like to surround myself with people like that," said Namak, a senior politics and international affairs and anthropology double-major from Winston-Salem. "Call to Conversation is a way to open up the alleyways in your brain and ensure you can see different perspectives. It allows you a space to voice your own opinion and receive other opinions on the same topic, and see where they connect or disconnect."
Answering the call
So far, more than 1,200 people have experienced a Call to Conversation dinner. Over the course of this academic year, Wake Forest aims for 1,000 undergraduates and an additional 2,000 parents and alumni to participate. Read more about their experiences here.
"The Wake Forest Call to Conversation program is a well-thought-out, well-intended universal program that is exactly what all of humanity needs at this moment in history: to know that we are all alike and connected, not different and disparate." Bob Graustein, a Wake Forest parent participant from Harrison, N.Y.
"I applaud Wake Forest for recognizing the problem and taking action to foster change in our society at-large," said Graustein.
Dominic Peters, a sophomore who plans to major in philosophy, plans to keep the conversation going.
"Most of us didn't know each other before our Call to Conversation. After two hours, we were exchanging numbers and saying, 'Let's do this again,'" said Peters, who is from Santa Clara, Calif. "My goal going into it was not to have just one conversation, but to turn it into an opportunity to do this with friends."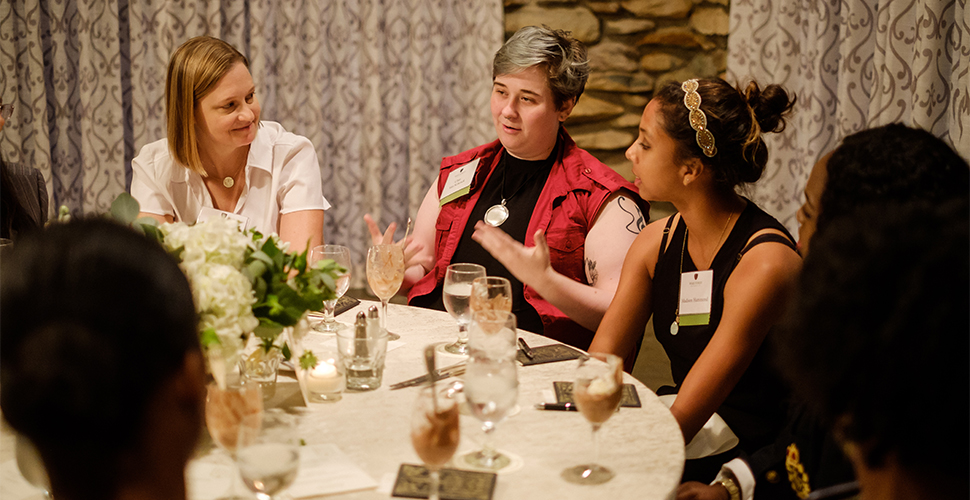 Miles Middleton, a sophomore planning to major in politics and international affairs, from Long Island, N.Y., agreed. "Now I feel more comfortable having this sort of conversation in the Pit."
More information about Call to Conversation is available at c2c.wfu.edu.
Hatch's challenge to grads: "Both… And"
In President Hatch's 2018 Commencement address, he challenged graduates to practice the decency, humility and intellectual honesty necessary to learn and acknowledge other points of view.
The Call to Conversation program demonstrates that it is not only possible to break bread with people of different perspectives, but even enjoyable. Read his speech.