Main Content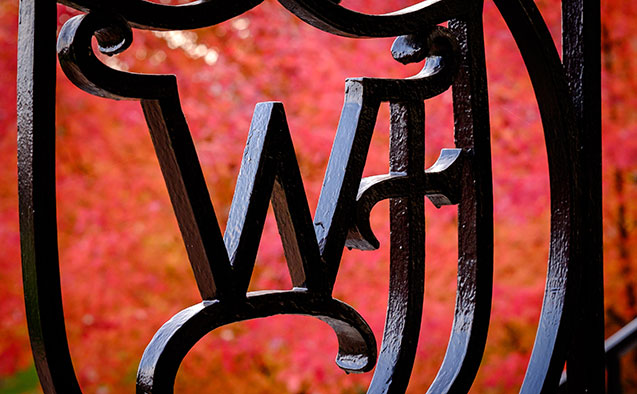 The WFU Awards and Recognitions briefs celebrate milestones of faculty, staff and students at Wake Forest.
Wake Forest receives STARS Gold rating for sustainability achievements
Wake Forest University has earned a STARS Gold rating in recognition of its sustainability achievements from the Association for the Advancement of Sustainability in Higher Education (AASHE). STARS, the Sustainability Tracking, Assessment & Rating System measures and encourages sustainability in all aspects of higher education. The Wake Forest University 2018 STARS report is publicly available here on the STARS website. The Office of Sustainability, established at Wake Forest in July of 2009, facilitated the first STARS assessment for the campus in 2011.
WFU's innovative, new teaching method one of four finalists for award
IDEATE, Wake Forest's innovative, new teaching method, was one of four finalists for the 2018 Excellence in Entrepreneurship Teaching and Pedagogical Innovation Award from the Global Consortium of Entrepreneurship Centers — winning recognition from among more than 100 submissions. IDEATE was developed by Dan Cohen, a professor of practice and the executive director of Wake Forest's Entrepreneurship Program, and Greg Pool, who directs Wake Forest's Startup Lab. The method teaches entrepreneurs how to discover their startup ideas that are most likely to go from concept to venture.
WFU English professor's poem sparks interest from physicists
A poem written by Wake Forest University associate professor of English Amy Catanzano is generating considerable interest among physicists. Entitled "World Lines: A Quantum Supercomputer Poem," it was featured in Physics in the article "Poetry Takes on Quantum Physics" by Physics senior editor Katherine Wright. Catanzano's work as a poet explores the intersections of poetry, science and art. Physics is the major online portal for the Physical Review journals.
Categories: Faculty, Recognition, Sustainability, Top Stories
Subscribe
Sign up for weekly news highlights.
Subscribe