Main Content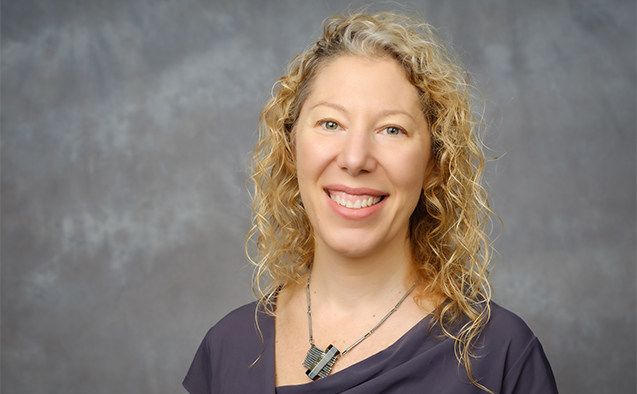 The WFU Awards and Recognitions briefs celebrate milestones of faculty, staff and students at Wake Forest.
Finkel named curator of Wake Forest's art collections
Jennifer Finkel has been named Wake Forest curator of collections to oversee all aspects of the University's art collections. The position joins the Office of the Provost's growing arts initiatives under Christina Soriano, associate provost for the arts and interdisciplinary initiatives.
The University's art collection presents an exceptional resource for teaching, learning and research. In collaboration with faculty, Finkel will develop interdisciplinary programs that support the curriculum across the college and professional schools. Finkel studied art history at Georgetown University and received her doctorate in Renaissance art at Case Western Reserve University. She has been working in the world of contemporary art for the past 15 years.
Biologist pushes for better study of microbiomes
Wake Forest biologist Sheri Floge joined scientists from around the world in recommending the creation of a standard, reproducible ecosystem to improve the study of microbiomes.
The recommendation, "EcoFABs: advancing microbiome science through standardized fabricated ecosystems," appears in the July issue of the prestigious journal Nature Methods.
A microbiome is a community of organisms, such as the network of bacteria and other microbes that make up the human microbiome. Research has shown that the human microbiome affects physiological functions such as metabolism, immunity and fighting disease.
EcoFABs are reproducible, engineered ecosystems that allow scientists to study how organisms that make up the microbiome respond to variables in a controlled setting. A better understanding of how microbiomes work can, for instance, aid in the development of drug therapies for disease.
This fall, two Wake Forest undergraduate researchers will work with Floge to create and apply one of these devices for coral microbiome research.
WFU student-athletes 'suit up' for career success
With fewer than 2% of NCAA student-athletes going pro, Wake Forest Student-Athlete Development helps students in all Division I sports learn how to plan for a successful career once their sport is over. "Suited Up," developed in partnership with the University's Office of Personal and Career Development, covers career self-assessment, resume writing and networking in short sessions that meet student-athletes' demanding schedules. After completing the pilot program this spring, all 27 student-athletes who participated applied for and were accepted to intern at 24 local organizations offering flexible-schedule workplace experiences.
Categories: Athletics, Recognition, Research, Top Stories
Subscribe
Sign up for weekly news highlights.
Subscribe