Main Content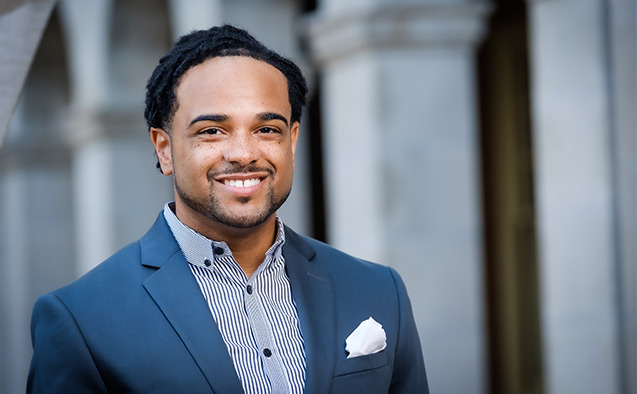 The WFU Awards and Recognitions briefs celebrate milestones of faculty, staff and students at Wake Forest.
ACPA elect McElderry as director of equity & inclusion
Jonathan McElderry was elected as director of equity & inclusion by ACPA-College Student Educators International. McElderry and others recently elected will be honored at a March meeting of the organization. McElderry has served as the assistant dean of students and the executive director of the Intercultural Center since June 2016. He also serves as an affiliate faculty member in the department of counseling.
Gellar-Goad receives Activism Award from Lambda Classical Caucus
T.H.M. Gellar-Goad, associate professor of classics and Zachary T. Smith Fellow, received the Activism Award from the Lambda Classical Caucus (LCC). They were presented the award for their work lobbying the Classical Association of the Middle West and South to better protect LGBTQI+ members of the discipline in connection with the association's 2023 conference at Brigham Young University. The caucus' website states the Activism Award is "intended to honor an LCC member who has worked to promote the rights and well-being of sexual minorities in ways that go beyond the usual academic missions of teaching and scholarship."
WFU receives $3.4M for leadership and character development
Lilly Endowment Inc. has awarded Wake Forest a $3.4 million grant to develop and expand its Program for Leadership and Character, which weaves together the liberal arts and character education. The funds will support student programming, faculty engagement and academic research. The grant also provides for assessments to determine the impact of programming on students. The University is exploring ways to teach students to be ethical leaders whose values, virtues and vision orient them toward the common good regardless of their field of study.
Senior from Walnut Cove wins Marshall Scholarship
Dylan King, a senior mathematics and computer science major from Walnut Cove, N.C., has been awarded a Marshall Scholarship. King's scholarship will allow him to complete a master's degree in pure mathematics at the University of Cambridge. The funds will enhance the breadth and depth of King's mathematical knowledge and provide valuable international life experience. Established in 1953 to commemorate the Marshall Plan, the scholarships are awarded each year and provide for two years of graduate study at a college or university in the United Kingdom. Forty-four American scholars received the Marshall Scholarship this year.
Categories: Faculty, Recognition, Staff, Student, Top Stories
Subscribe
Sign up for weekly news highlights.
Subscribe