Main Content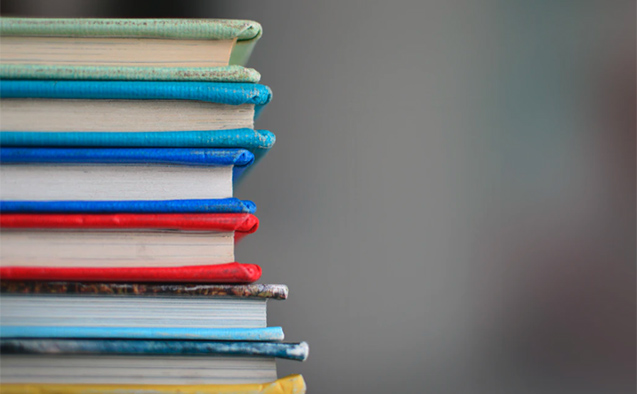 Since her freshman year, Jenna Mayer ('21) of Hillsborough has been tutoring Winston-Salem students through Latino Community Services. This year with the help of fellow student Meredith Happy ('20), she started an after-school leadership club for sixth graders at Paisley IB Magnet Middle School.
So, it's no surprise that Mayer, a junior double majoring in politics and international affairs and elementary education, signed up when Wake Forest's Office of Civic & Community Engagement (OCCE) asked for student volunteers to tutor Winston-Salem/Forsyth County Schools (WSFCS) children online.
"I volunteered to participate in virtual tutoring because I love the Winston-Salem community and this is the best way I know to continue to have a positive impact," Mayer said. "My approach will likely be similar to other tutoring experiences … but I think the relationship will definitely be different without the in-person aspect."
Through this tutoring program, which begins next week, Wake Forest students will lend a virtual hand to K-12 students who unexpectedly find themselves at home trying to learn subjects that may be giving them trouble. Any parent of a child in the Winston-Salem/Forsyth County Schools who wants a tutor can request one. 
"When I tutor and teach, I'm really big on high-fives and fist bumps, so not being able to have that type of physical connection of support will be an adjustment for me." Jenna Mayer ('21)
Camry Wilborn ('16), assistant director, community engagement in the OCCE, said math and language arts are the most requested subjects, though there have been a few requests from parents whose children need tutoring in Spanish. In those cases, she said, children will be matched with Wake Forest students who are fluent in the language.
Once tutors and families are matched, they will decide together what day and time to schedule the child's hour-long tutoring session, as well as what platform to use. Wilborn said the University did not want to assign a particular platform, for example Google Hangouts, without knowledge of what the children are familiar with. 
The goal, she said, is to make this process as seamless as possible. 
After the call went out last week, more than 100 Wake Forest students signed up in just 36 hours to help tutor local children online, Wilborn said. To date, about 150 students have signed up. With North Carolina's public schools remaining closed until May 15, the need for tutors who are set up to help remotely could increase. Wake Forest has enough student tutors to help more children should more sign up, Wilborn said.  
"Given the many changes happening because of the COVID-19 precautions, it was really affirming to see that students still wanted to serve and contribute to the community of Winston-Salem," said Wilborn, who added that the University received a great response from parents who are excited that Wake Forest will provide tutoring for their children.

About half of the students who have volunteered were already tutoring through various on-campus programs, Wilborn said. Mayer and Sara Hong ('21), a junior double majoring in health and exercise science and politics and international affairs, didn't hesitate to volunteer.
Hong is president of Wake Academy, a student organization that partners with Kimberley Park Elementary School to provide supplementary education and extracurricular activities. 
"This virtual tutoring program provides me with a way to serve the community while also practicing social distancing," said Hong of Boyds, Maryland. "It's troubling to think about how being away from school will affect the education of many young students, and I hope I can make a meaningful contribution to their education. I really want this experience to be positive and productive for both the student and me."
Marianne Magjuka, executive director of the Office of Civic & Community Engagement, said she's thankful the tutoring program has come together so well so fast.
"We saw a need in this very stressful time and worked with parents and groups to develop a virtual option for tutoring," Magjuka said. "I am so proud of the way our entire community came together around this idea — students, parents/guardians, organizations, and schools. It is a beautiful example of Pro Humanitate in action."
To learn more about Wake Forest University's virtual tutoring program, click here. Members of the media may speak to Wilborn, Magjuka or Wake Forest student tutors by contacting media@nullwfu.edu to arrange interviews.
Categories: Pro Humanitate, Student, Top Stories, Wake Forest College
Subscribe
Sign up for weekly news highlights.
Subscribe