Main Content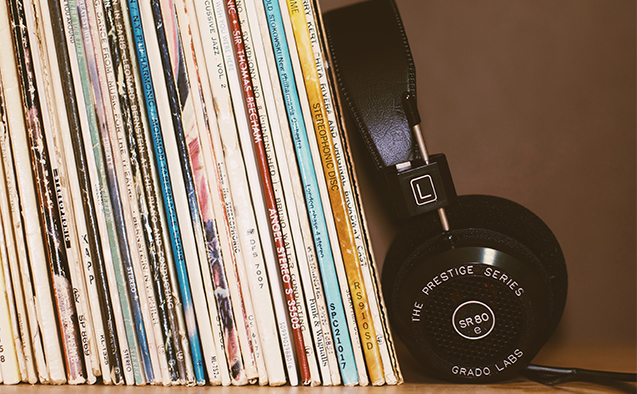 For an assignment from Elizabeth Clendinning's modern popular music class, students were tasked with listening to Pink Floyd's "Dark Side of the Moon." The goal: to experience a concept album. The result: their families engaged, too.
Concept albums, a collection of songs expressing a particular theme, offer a different listening experience then current single song-oriented listening habits, said Clendinning.
"Several students listened to the album with their parents, and they seemed surprised that their parents knew all the words and sang along the whole time." Elizabeth Clendinning
"Listening together with older relatives willing to tell stories about their musical memories allows students to gain an immediacy of perspective on the historical context and personal importance of the music," Clendinning adds.
Clendinning challenged them to listen to the album without distraction so that they could hear and feel the difference in how songs are crafted when they are meant to be heard in a longer format. Students were asked to listen to "Dark Side of the Moon," once as a whole, then choose one track to hear again in isolation to see how the experience is different.
"Most of them commented on how listening to the album – with its prominence of instrumental-only tracks, ambient noises and seamless transitions between different concepts – challenged their perceptions of how time was passing. Their attention spans were also challenged."
Sharing music from the '70s wasn't the only way students involved family in their coursework during this time when classroom learning went remote.
For a drumming assignment in a world cultures class, Clendinning asked students to make videos of themselves trying patterns on makeshift drums. Parents and siblings made guest appearances. In another class, students used musical film reviews as opportunities for film night with family and friends. While a third class created a virtual vocal kecak with student and community members of our Balinese gamelan ensemble.
"I also encouraged students to use their time with families as a way to help prepare for their final exams by explaining class concepts over dinner."
Students perform a kecak (vocal gamelan)
Categories: Arts & Culture, Faculty, Student, Top Stories