Main Content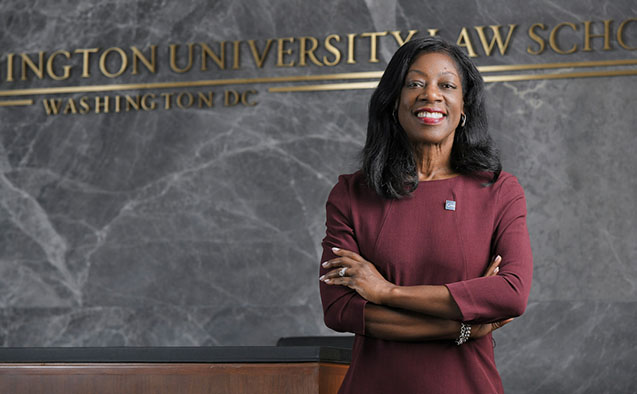 Wake Forest's Slavery, Race and Memory Project and Wake Forest Baptist Health are sponsoring a two-day Colloquium that begins on Sunday, March 28, with a keynote lecture at 6 p.m. and concludes on Monday, March 29, with another 6 p.m. address. 
Dayna Bowen Matthew, dean and Harold H. Green Professor of Law at the George Washington University Law School, will discuss racial health disparities in the U.S. during her lecture titled "Just Medicine." In 2015, Matthew wrote "Just Medicine: A Cure for Racial Inequality in American Health Care," which examined unconscious racial and ethnic biases held by physicians, institutional providers and their patients.
"We're very happy to open our second annual Slavery, Race and Memory Project Colloquium with a lecture from Dean Dayna Bowen Matthew, a renowned author who for years has studied racial inequalities in our healthcare system," said Kami Chavis, co-chair of the Slavery, Race and Memory Project. "Given the COVID-19 pandemic, this is a really timely conversation and we hope that many people across Wake Forest's campus, as well as in Winston-Salem and surrounding communities, will tune in." 
To register for Matthew's Lecture, click here.
Dave McIntosh, vice president, chief inclusion and diversity officer for Wake Forest Baptist Health, shares Chavis' enthusiasm for Matthew's lecture.
"Dean Matthew brings an important research lens, as well as pragmatic solutions for understanding bias and remediating racial health disparities that are endemic in our society," he said. "As a learning health system, it is incumbent upon all of us to develop skills to meet the needs of all of our patients, educators and learners. With that in mind, we are very excited to partner with the Slavery, Race and Memory Project to bring this important converstation to our campuses and the communities we serve."
The format of this year's Colloquium has been expanded to include a second keynote speaker and a student panel, said Tim Pyatt, co-chair of the Slavery, Race and Memory Project.
"This year our focus also moves beyond the antebellum period and our original campus," Pyatt said. "Our closing keynote address will focus on Winston-Salem and the Five Row community of African American workers who were displaced when Silas Creek Parkway was constructed to provide access to the newly relocated College."
Gigi Parent, director of internship development for the Business and Enterprise Management (BEM) Program in the Wake Forest University School of Business, will deliver the Monday address. To register for Parent's lecture, click here.
In 2016, Wake Forest began taking a deep dive into its history, and in 2017 it joined Universities Studying Slavery (USS), a consortium of colleges and universities that are examining the role slavery played on their campuses.
Out of that work came the University's Slavery, Race and Memory Project, a multi-year project that will sponsor lectures to broaden awareness about topics related to its mission, develop or enhance courses that incorporate the role of slavery in higher education, support student and faculty research on related topics and examine how to transform some of Wake's traditions to better reflect a more comprehensive history.
To contact Chavis, Pyatt or McIntosh, please email media@nullwfu.edu.
Categories: Events, Top Stories
Subscribe
Sign up for weekly news highlights.
Subscribe