Main Content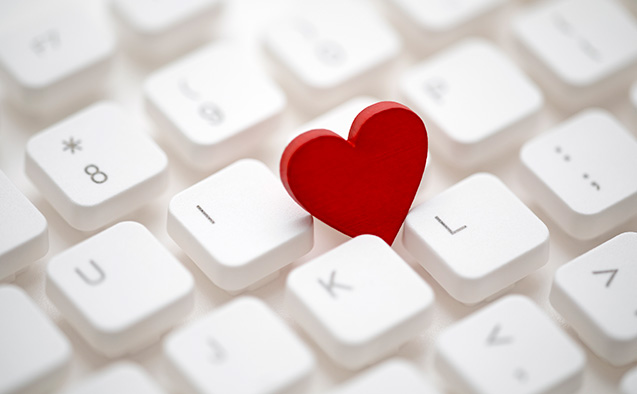 FEATURED NEWS
Is your crush on OkCupid telling you the truth?
By Christian Miller | The New York Times
There is good news that deception on online dating sites is not as widespread as we might expect. Yet there is a darker side to this story. Christian Miller, a philosophy professor and director of the Honesty Project, shares why in this New York Times op-ed. – 8/06/2021
$5M gift affirms Wake Debate and moves program forward
By Cheryl V. Walker | news.wfu.edu
The five-year gift from Megan Medica in honor of her late husband, John Medica, is the largest Wake Forest has received to support a program in the undergraduate college. "It is simply life-changing for our current debaters and for generations to come," said Jarrod Atchison, who directs the Wake Forest Debate program. "I'm not aware of any other gift of this magnitude in the college debate community." – 8/05/2021
NATIONAL & INTERNATIONAL
How financial fraudsters can fool anyone
By Emma Johnsen, NathanMattock, Elizabeth McArthur | Money (Australia)
"As long as the Ponzi scheme operator appears to have credibility and a line of prior success, people will invest in their hedge funds or whatever scheme they are promoting. People want to make money on their investments, and they often treat the appearance of legitimacy and success as ipso facto highways to more money in their pockets," said psychology professor John Petrocelli. – 8/03/2021
How COVID has transformed the death care industry for 'last responders'
By Kat Eschner | Fortune
Cultural attitudes toward death and final disposition are slowly but surely shifting, said Tanya Marsh, a professor of law at Wake Forest who studies the funeral and cemetery trades, a trend exemplified by the increased adoption of cremation. – 8/07/2021
The new diversity conversations
Substantial Magazine
This special issue of Substantial highlights experts, advocates and thought leaders in the diversity, equity and inclusion space and discusses how diversity shows up in different sectors. Wake Forest's Major Derri Stromer, who oversees support services, strategic initiatives and the community engagement division in the University Police Department, is featured in this Q&A on diversity in law enforcement on page 11. – 8/05/2021
Are you protected under the new eviction ban? Here's what you need to know
By Annie Nova | CNBC
The new order covers renters in areas experiencing "substantial" and "high" levels of coronavirus cases. You'll lose the protection if your county has 14 consecutive days that fall below those levels. As a result, "it will be important to monitor the Covid rates in their community," said law professor Emily Benfer. – 8/04/2021
As relations with China cool, Central and Eastern Europe looks to Taiwan
By Milana Nikolova | Emerging Europe
"The harsh reality of power politics might make it difficult for Taiwan to be a viable alternative to their trade relations with China," Wei-chin Lee, a politics and international affairs professor at Wake Forest University, tells Emerging Europe. – 8/05/2021
Marsy's Law was supposed to help victims. In Jacksonville, it shields police officers
By Andrew Pantazi, Uriel J. Garcia | The Tributary
Marsy's Law was supposed to help victims. In Jacksonville, it shields police officers. "It's another way of keeping officers above the law," said Kami Chavis, a law professor at Wake Forest and former assistant U.S. attorney. "If it were anyone else taking a life their pictures and names are in the evening news." – 8/03/2021
REGIONAL & TRADE
Report outlines ways to support 'minoritized' students' well-being
Philanthropy News Digest
College students with historically marginalized racial/ethnic, gender, and sexual orientation identities demonstrated substantially lower subjective well-being than students without "minoritized" identities, a report from the American Council on Education, in collaboration with Wake Forest University, finds. – 8/05/2021
LOCAL
Summer program at Wake Forest University promotes literacy to children
Spectrum News Charlotte
Wake Forest University's Freedom School works to enhance children's motivation to read. It provides a research-based, multicultural reading curriculum and also supports them through leadership development, social action and health. What makes the program so impactful for children is how much fun they have while learning. – 8/08/2021
Sports betting bill clears first Senate committee step; goal is providing more funds for school construction
By Richard Craver | Winston-Salem Journal
"On one hand, North Carolina has historically been one of the last states in the Southeast to approve gaming, so there is not an expectation that North Carolina would be an early adopter of sports betting," said politics professor John Dinan, a national expert on state legislatures. "On the other hand, as more surrounding states approve sports gaming, the calls for North Carolina to join them will get stronger." – 8/04/2021
Community organizations send letter to rapper DaBaby after homophobic comments
By Justin Shrair | WXII-TV
After rapper DaBaby made homophobic comments during a recent appearance, eleven organizations signed a letter inviting the performer to learn more about the facts around HIV. "Even though he made offensive comments, he actually could be an advocate for people and correct the record in knowing that HIV is not a death sentence," said signee Allison Mathews, executive director of Wake Forest's Faith Coordinating Center.
This story was also covered nationally. – 8/05/2021
Alarmed about breakthrough COVID cases? Here's how experts say to read the numbers
By Ned Barnett | News & Observer
Lucy D'Agostino McGowan, a Wake Forest assistant professor of statistics, and her colleague, Matthew Fox, a professor of epidemiology at Boston University, say some news reports on infection percentages emphasize the wrong denominator – the bottom number in a fraction. As a result, they say people are overly alarmed by the number of fully vaccinated people who are turning up among the infected. – 8/04/2021
Wake Forest University requires proof of COVID-19 vaccination for students
By Justin Shrair | WXII-TV (Winston Salem, NC)
At least 97% of all students are vaccinated for the fall semester. And while faculty and staff are not required to get a vaccine, more than 90% across all campuses said they have been vaccinated. "The response across our student, faculty and staff community to taking protective measures is amazing and places us in an incredibly strong position," said Wake Forest President Susan Wente.
8/02/2021
Categories: Top Stories, Wake Forest in the News
Wake Forest in the News
Wake Forest regularly appears in media outlets around the world.