Main Content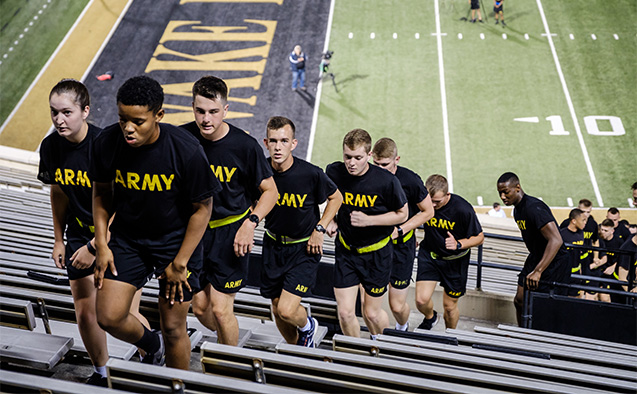 As the country remembers the 20th anniversary of Sept. 11, 2001, ROTC cadets from Wake Forest and Winston-Salem State universities will join with community volunteers and first responders in a "Climb to Remember" to honor victims of the attack. Members of the media are invited to cover the event.
Inside Truist Field at 6 a.m. on Saturday, Sept. 11, ROTC cadets and others will walk 2,997 steps to honor the 2,997 people whose lives were lost 20 years ago in the attack. On that fateful day, two planes struck the Twin Towers of the World Trade Center, one plane crashed into The Pentagon and a fourth plane crashed onto a field outside of Shanksville, Pennsylvania.
"We have about 60 people in our program that will be participating, including cadets and faculty members," said Tony Bradley, scholarship and enrollment officer for Wake Forest University and Winston-Salem State University ROTC. "We've also reached out to various law enforcement agencies and fire departments, including the Wake Forest, Winston-Salem State and Salem College campus police departments, the Winston-Salem Police Department, Forsyth County Sheriff's Department, the Winston-Salem Fire Department and various veterans and running groups. We expect 250-300 people to participate."
During the Climb to Remember, participants repeatedly walk up and down the bleachers until 2,997 steps have been taken. Wake Forest has hosted this event for the past eight years.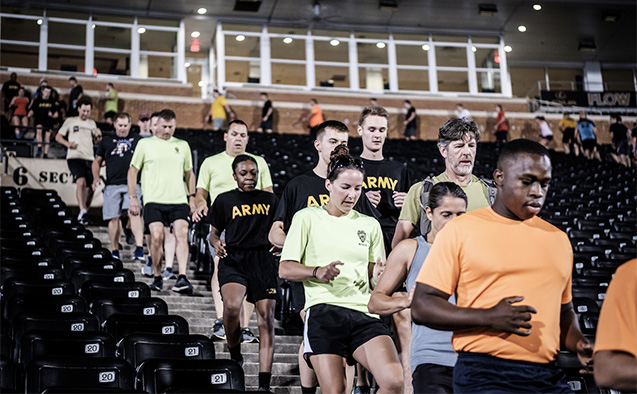 "I think we're getting such a great response this year in terms of the number of people participating because it's the 20th anniversary of 9/11, which remains one of the most solemn days in the history of the United States," said Lt. Col. Larry Rubal, the professor of military science at Wake Forest and Winston-Salem State universities. "Likewise, people across the country will always remember the innocent lives that were lost that day."
Rubal and Bradley said they've been touched by the response this year. For example, veterans in their 80s have pledged support, even if they walk only a few steps or simply give out water or clap to encourage participants.
"I'm humbled that people are willing to take time on a weekend morning to remember what happened that day, and the incredible sacrifice of first responders," Rubal said.
Added Bradley: "ROTC leaders are appreciative of both universities for their continuous support of our program and this important event. We recognize Sept. 11 will forever be a painful day for all Americans, particularly those who lost loved ones; yet we're grateful that Wake Forest is again hosting the Climb to Remember and look forward to working in partnership with the community to commemorate this milestone anniversary."
For more information, please contact media@nullwfu.edu or willisla@nullwfu.edu or 336.549.1994.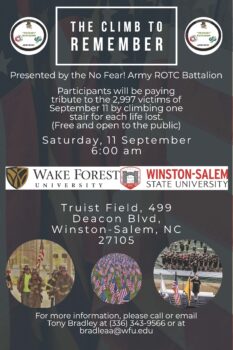 Categories: Events, Student, Top Stories
Subscribe
Sign up for weekly news highlights.
Subscribe