Main Content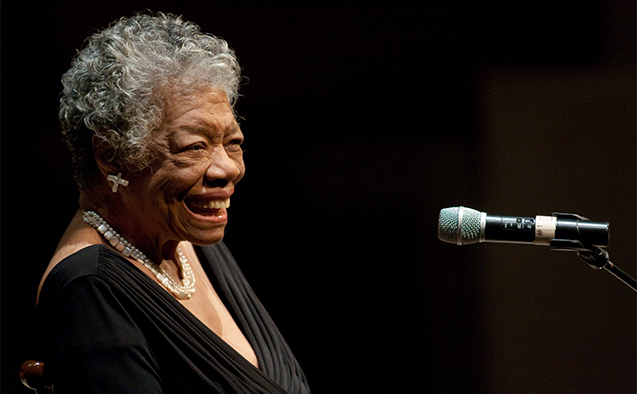 Wake Forest University is accepting nominations for the newly established Maya Angelou Artist-in-Residence Award.
The award will honor world-renowned artists who reflect Maya Angelou's passions for creating, performing and teaching. The Maya Angelou Artist-in-Residence honor celebrates exceptional artists for combining achievement in the arts and a commitment to improving the human condition.
Award winners will visit Wake Forest to educate and engage both the University and Winston-Salem communities.
Nominations may be submitted on the Wake the Arts website through Oct. 15.
Revered WFU Reynolds Professor Dr. Maya Angelou's messages of hope, joy, tolerance, courage, inclusion and social justice are foundational characteristics for a fulfilling life. These tenets were an essential part of her fabric. Through her son, Guy Johnson, we have been reminded: "To honor her legacy, you will look upon yourself and ask—what are you doing to improve the human condition?"
Angelou first came to Wake Forest in 1973 for a speaking engagement, starting what would become a long relationship with the University. Wake Forest awarded Angelou an honorary degree in 1977. She was named the University's first Reynolds Professor of American Studies in 1982 and continued teaching at Wake Forest until her death in 2014.
She had immense creative energy for teaching and artistic endeavors. Angelou was the author of more than 30 books of fiction and poetry, including her powerful autobiographical account of her early life in Stamps, Arkansas, I Know Why the Caged Bird Sings.
The University named a residence hall in Angelou's honor that was dedicated in 2017.
Categories: Arts & Culture, Community, Top Stories
Subscribe
Sign up for weekly news highlights.
Subscribe