Main Content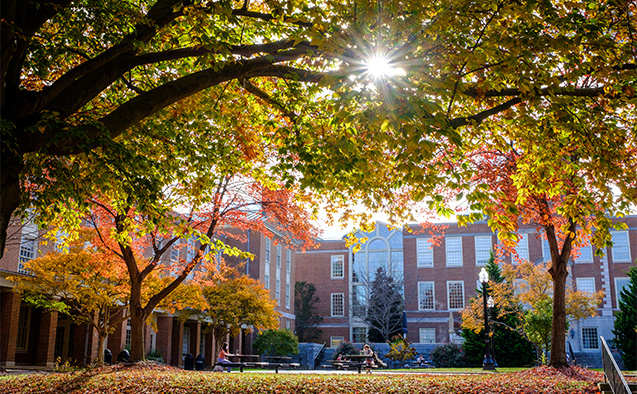 The Honesty Project, which launched in 2020 with a $4.4 million grant from the John Templeton Foundation, has awarded grants to 16 projects exploring the science of honesty and philosophical questions related to the virtue.
The Project's funding competitions drew hundreds of proposals from researchers worldwide who are investigating what determines honesty, how honest people are, and the consequences of honesty for relationships, groups and institutions. The winning studies focus on a range of topics from honesty in public health communications to understanding culturally-endorsed parental lies.
"We are thrilled to be able to support these 16 teams researching the philosophy and the science of honesty," said Christian B. Miller, project director and A.C. Reid Professor of Philosophy at Wake Forest. "The study of honesty has been surprisingly neglected in academic research, but these highly innovative and exciting projects will help to change that. I can't wait to see the discoveries about honesty they will produce in the coming years."
Wake Forest University is collaborating with Carnegie Mellon University on this project. Taya Cohen, an associate professor of organizational behavior and theory at Carnegie Mellon University's Tepper School of Business, serves as a science of honesty project leader along with three Wake Forest psychology professors: Hultquist Family Professor of Psychology William Fleeson, Professor of Psychology and Wright Faculty Fellow R. Michael Furr, and Harold W. Tribble Professor of Psychology and senior research fellow for the Program for Leadership and Character Eranda Jayawickreme.
The project will sponsor research conferences in Winston-Salem in the summer of 2022 and 2023.
The ultimate goal of the three-year project, Miller said, is to try to develop ways to foster honesty in ourselves, in our families, and in our societies.
Research Awards – The Honesty Project
The following projects have been awarded funding:
Truth and Trust: Bullshit as a via negativa towards understanding morally excellent honesty
Honesty as a respectful virtue
Honesty in public health communication
Honest organizations
Honesty as a conversational virtue
Linguistic and Interpersonal honesty
Transparency: Intellectual honesty at its best
Honesty, conscience and the self
Honesty-values conflicts – in medicine, politics and in life
When honesty is discouraged: Understanding culturally-endorsed parental lies
When seeing is believing: Cultivating well-being and change through honest connection
When liars are considered honest: Understanding different logics of political honesty
The emergence of honesty in individual, dyadic and group settings
Honest for good reason: The impact of goals and motives on honesty
Honesty as moral currency: A cross-cultural study
"Am I the a-hole for lying?": A large scale investigation of honesty in daily life
For more details, see the Honesty Project website.
Categories: Faculty, Student, Top Stories
Wake Forest in the News
Wake Forest regularly appears in media outlets around the world.