Main Content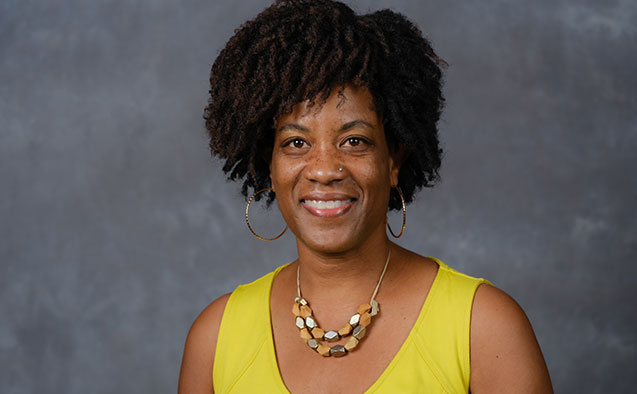 FEATURED NEWS
The nationwide news blitz about Gabby Petito reveals how Black women are erased from political view.
By Julia S. Jordan-Zachery | The Washington PostGabby Petito's disappearance and murder set off at least some discussion of its counterpart: a lack of media coverage of missing Black girls and women, writes Julia Jordan-Zachery, a professor and chair of the Women's, Gender and Sexuality Studies Department at Wake Forest and author of "Shadow Bodies: Black Women, Ideology, Representation and Politics." – 10/14/2021
NATIONAL & INTERNATIONAL
How much does a COVID-19 test cost?
By Janet Nguyen | Marketplace
While the national conversation on solutions to the COVID-19 crisis has shifted to mass vaccination, testing is still key to combating the spread of the virus. If you're getting a Covid test in the doctor's office, expect a co-pay. Economics professor Christina Marsh Dalton said the test is probably going to be free, but using the doctors' and nurses' time is not covered under the "must-be-free component." – 10/11/2021
Forest biomass-burning supply chain is producing major carbon emissions
By Justin Catanoso | Mongabay
Two new studies released this week conclude that the harvesting of trees to produce wood pellets in the U.S. and burning them for energy overseas is undermining the promised carbon emissions reduction targets urgently needed to slow the rate of global warming and prevent worsening climate change, writes journalism professor Justin Catanoso, a regular Mongabay contributor. He will cover the proceedings of COP26 from Glasgow in November. – 10/15/2021
TikTok user sells human bones, ignites ethical debate online
By David Nogales Toledo | ABC News
Law professor Tanya Marsh, who teaches courses on complicated legal issues surrounding death, said selling human remains is unethical because there is no consent. "It is not privileged members of society whose bones end up being sold; it is people who are marginalized while they are alive, and they are further dehumanized and marginalized during death." – 10/14/2021
Weight loss helps knee arthritis
By NIH | Knowridge Science Report
Millions of older adults have stiff, painful knees caused by arthritis. Being overweight could make the symptoms worse. "The importance of our study is that a weight loss of 20% or greater—double the previous standard—results in better clinical outcomes and is achievable without surgical or pharmacologic intervention," said lead researcher Stephen P. Messier. – 10/11/2021
China, Africa and the 3 years since Xi Jinping promised to rebalance trade
By Jevans Nyabiage | South China Morning Post
Politics professor Lina Benabdallah comments in this piece on how the aftermath of Covid-19 has pushed a number of indebted African countries into default and trade is still weighted in China's favor. –10/17/2021
High-intensity exercise, not pilates, builds bone in older women
By Marlene Busko | Medscape
Health and exercise professor Kristen M. Beaver, who was not involved with this research, told Medscape that participant compliance in the study really stands out. "A lot of individuals wouldn't even consider recommending this type/intensity of exercise to this population, because they are worried it is too risky and/or the uptake will be low," she said. – 10/15/2021
REGIONAL & TRADE
These two North Carolina cities are among the safest in the country
By Simone Jasper | The Charlotte Observer
Raleigh ranks No. 8 and Winston-Salem is No. 10 on a list of the places offering the lowest risks of crime, natural disasters and financial insecurity, according to results released this month from WalletHub. The figures were released as data show gun violence has increased in Raleigh this year. "When a pandemic comes along, it puts a lot of people out of work and disrupts life in a whole bunch of ways," said law professor Ronald Wright. "It wouldn't be shocking to learn that it also produced a lot of stress and the kinds of things that lead to assaults and homicides." – 10/13/2021
Business North Carolina weekly podcast
soundcloud.com
On this Business North Carolina's weekly podcast, Ben Kinney speaks with Director Of Communication for the Program for Leadership & Character Jeremy Markovich. They talk about how Jeremy found his way to NC, his career journey, kayaking down the Cape Fear river, and the Program for Leadership & Character at Wake Forest University. – 10/13/2021
LOCAL
Finding marketing balance for e-cigarettes will challenge FDA, Reynolds
By Richard Craver | Winston-Salem Journal
"While there are notable limitations in what the FDA is allowing, the fact that Reynolds is now permitted to introduce and market these new products opens the door to new revenue opportunities and potential growth, which has heretofore been very limited," said Roger Beahm, executive director of the Center for Retail Innovation at the School of Business. – 10/17/2021
Secrest Artists Series at Wake Forest University to start its 2021-2022 season
By Fran Daniel | Winston-Salem Journal
Cellist Jean-Guihen Queyras will perform a solo concert of works by J.S. Bach, Britten, and Kodály on Oct. 28 at Wake Forest University. The concert is the first of the season for the Secrest Artists Series. – 10/16/2021
Wake Forest professor talks about supply chain issues
By Justin Shrair | WXII-TV (Winston Salem, NC)
"Small changes are able to bring about a substantial improvement which means even if you are able to increase capacity by a small percentage you would see a meaningful difference in the performance, the transit times the unloading times," said Haresh Gurnani, professor of operations and supply chain management. – 10/14/2021
More Triad college students attending counseling
By Madison Forsey | WGHP-TV (High Point, NC)
A year of uncertainty changed everything, especially the college experience. "For college students who maybe haven't had enough practice figuring out what are the things I do to take care of myself, it's made it particularly hard for them," said James Raper, the assistant VP for Health and Well-Being at Wake Forest. – 10/11/2021
WAKE FOREST NEWS
Connecting grads and employers: Top trends
By Kim McGrath | news.wfu.edu
For more than a decade, Andy Chan, vice president of innovation and career development at Wake Forest University, has been studying the landscape for careers. In this Q&A, he answers questions about what's new in how students and employers are connecting. – 10/13/2021
IdeasCityWS wraps up year of collaborations
By Kim McGrath | news.wfu.edu
"Being selected as an IdeasCity site afforded us a unique opportunity to assemble local creatives from across Winston-Salem who work for common good in vastly diverse fields within the arts, technology, design and culture," said organizer and Dean of Wake Forest University Collaborations Martha Allman. Winston-Salem is alive with ideas and we eagerly anticipate the blossoming of new partnerships and previously undiscovered synergies forged at IdeasCityWS." – 10/11/2021
Categories: Top Stories, Wake Forest in the News
Subscribe
Sign up for weekly news highlights.
Subscribe