Main Content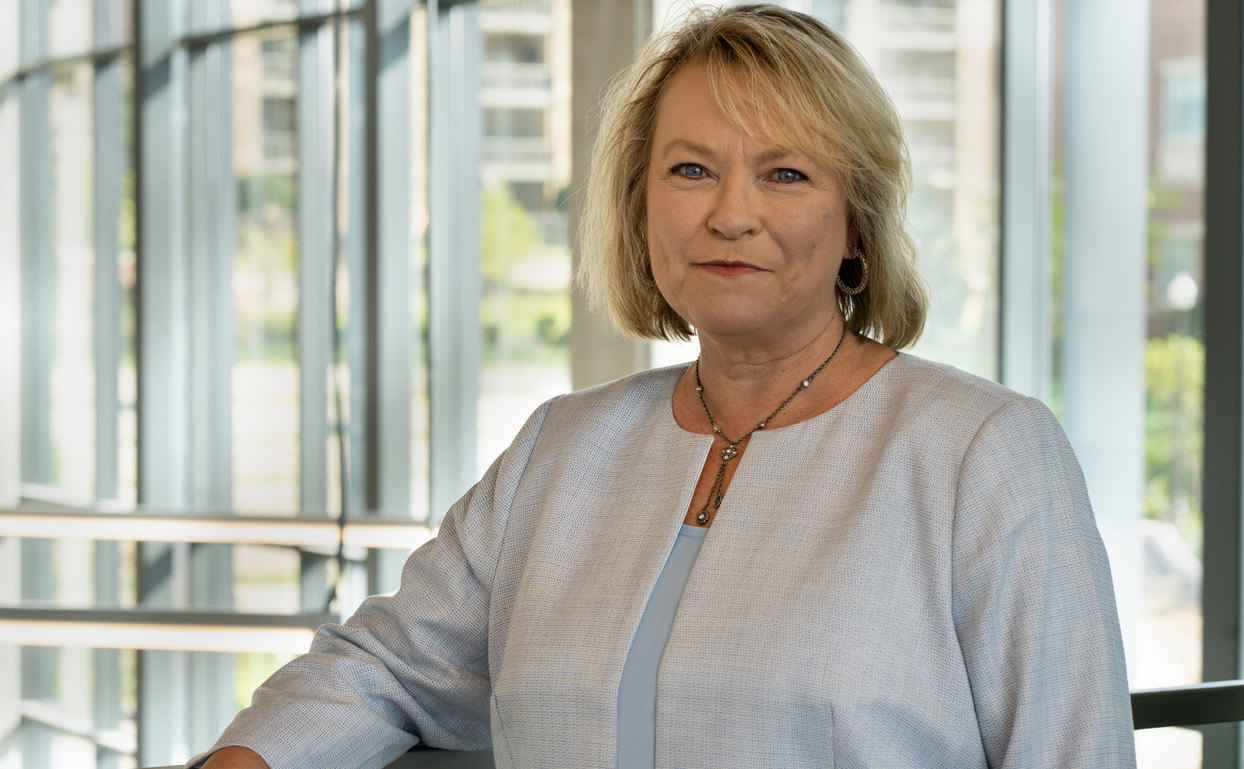 Wake Forest University has named Annette L. Ranft as the next Dean of the School of Business. Ranft comes to Wake Forest from Auburn University, where she serves as Dean and Wells Fargo Professor at the Harbert College of Business.
"Dean Ranft will lead our business school with a commitment to collaboration and a focus on innovation," said Wake Forest University President Susan R. Wente. "She has the experience to build on our business school's tradition of excellence, as well as the vision to prepare our students for a lifetime of impact with integrity in the business world."
Ranft will begin on July 1.
"Wake Forest University's School of Business has a unique opportunity to conduct meaningful research and to develop principled leaders for the future," Ranft said. "Having served on the Wake Forest faculty early in my career, it is an honor to return to serve in the dean's role at a place that had such a profound impact on my approach to teaching, research and academic leadership."
She will oversee Wake Forest's nationally recognized School of Business with its highly ranked undergraduate business programs, master's degree programs and non-degree programs.
"I am truly impressed with the strong foundation established by previous leaders at Wake Forest and in the School of Business and look forward to joining President Wente and her team as she sets the strategic course for the future," Ranft said.
Before leading Auburn's business school, Ranft was dean and Steve P. Zelnak, Jr. Chair at North Carolina State University's Poole College of Management.
A noted scholar of strategic management, her research has focused on the acquisitions of high-tech firms, strategic leadership, merger and acquisition integration, and knowledge management. She has authored or co-authored more than 40 scholarly publications on management-related topics, and her work has appeared in top journals including the Academy of Management Review, Organization Science and the Journal of International Business Studies. She has served on the editorial board of the Strategic Management Journal and was the associate editor for the Journal of Management.
Committed to excellence in both scholarship and teaching, Ranft has been a mentor for both undergraduate and graduate students and has been an advisor for more than a dozen doctoral students.
"My experience as a Wake Forest faculty member exposed me to the ideals of the teacher-scholar model, to the importance of educating the whole person, and to the values consistent with serving humanity," Ranft said.
She has served in leadership roles for more than half of her career in higher education, including roles of associate and senior associate dean at the University of Tennessee's Haslam College of Business and chair of the Department of Management at Florida State University. The Wall Street Journal named Ranft to its 2012 list of top female business school administrators – one of 11 "shining stars" expected to make a mark in business education.
Before entering academia, Ranft worked as a systems consultant for AT&T and as an account manager for EDS.
During her tenure at Auburn, the business school has had record applications and enrollment in undergraduate and graduate programs, launched a new supply chain management department, grew faculty in strategic areas by 25 percent, launched a real estate development institute, and opened a new venture accelerator in its research park. Ranft served on the Auburn Research and Technology Foundation (ARTF) board and collaborated across campus with academic programs and research.
"Our search committee was impressed with Professor Ranft's strategic thinking about how business schools are navigating the 'late COVID' landscape, and her extensive experience as a business education leader," said Provost Rogan Kersh. " She has a keen focus on technology and has the heart of an educator with a commitment to developing students, faculty and staff. I look forward to welcoming her as dean."
A native of North Carolina, Ranft earned a doctorate in business administration from the University of North Carolina's Kenan-Flagler School of Business, a master of science in management from Georgia Tech and a bachelor of science degree in mathematics from Appalachian State University.
The search committee was chaired by Kersh and composed of faculty members, students, administrators, and board representatives.
Categories: For Alumni, For Parents, School of Business, Top Stories, University Announcement
Wake Forest in the News
Wake Forest regularly appears in media outlets around the world.