Main Content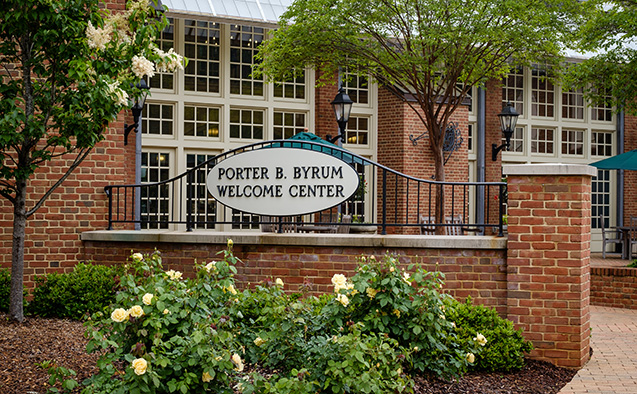 FEATURED NEWS
Should the SAT and ACT tests play a role in how students are accepted to college?
By Kate Murphy | News & Observer
What is the future of standardized tests in college admissions and should the SAT and ACT be a part of the process? At Wake Forest, now test-optional for more than a decade, the University "learned … what research has continued to confirm: a standardized test score is not essential to understanding a student's intellectual curiosity, academic preparation or prospects for success," said Eric Maguire, WFU's vice president for enrollment. – 5/22/2022
NATIONAL & INTERNATIONAL
The U.S. just deepened its commitment to Ukraine by $40 billion
By Jen Kirby | Vox
The Senate voted 86 to 11 to pass a $40 billion Ukraine aid package in the latest bipartisan signal of Washington's deepening commitment to Ukraine's grinding war against Russia. "In short, it signals that Biden is all-in, intent on a strategy meant to help Ukraine 'win' the war," said politics professor William Walldorf Jr. – 5/19/2022
How a lack of data on who is in Oklahoma's jails and prisons hinders justice reform efforts
The Oklahoman
This can cause disparities in charging and sentencing between counties and regions. "That's an annoyance to have to explain what the data is really showing," said Ron Wright, a professor of criminal justice and expert in prosecutorial practices. "Criminal law enforcement is not just an automatic, fill-in-the-blank, ministerial kind of job. It's something that involves real choices and values." – 5/19/2022
Redwoods grow weird leaves to suck water from air
By Ula Chrobak | Scientific American
Such versatility could be important in the context of climate change, notes Wake Forest ecologist Carter Berry, who was not involved in the study. "In a drier world," he said, "the ability to subsidize your water source with water from the air becomes more important." – 5/18/2022
REGIONAL & TRADE
How Atrium Health's The Pearl will drive innovation, opportunities for local entrepreneurs
Charlotte Business Journal
Collaboration will be a key part of building Atrium Health's midtown innovation district, creating more opportunities for Charlotte's entrepreneurial ecosystem. As a result, Charlotte is on track for a four-year medical school, with the ability to house up to 400 medical students each year at full buildout. – 5/19/2022
A $1B blockbuster from Eli Lilly and Co. headlines a regional biosciences economy on the rise.
By Adam Bruns | Site Selection Magazine (May issue)
In Charlotte, multiple parties are making overlapping investments in the new Med School Innovation District recently renamed The Pearl, where Atrium Health Wake Forest Baptist is locating the new Wake Forest School of Medicine campus. Wexford Science and Technology, developer of innovation districts across the country will develop The Pearl.
LOCAL
Winston-Salem gains more national recognition as top place to retire
By Richard Craver | Winston-Salem Journal
Forbes described Winston-Salem as "the cultured city of 252,000 in the Piedmont area of North Carolina," emphasizing having Salem College, UNC School of the Arts, Wake Forest University and Winston-Salem State University within its community. – 5/22/2022
Looking back on three decades of visual art in and around Winston-Salem
By Tom Patterson | Winston-Salem Journal
Wake Forest University and Reynolda House Museum of American Art are featured in this piece on the history and growth of visual art in Winston-Salem. – 5/22/2022
WAKE FOREST NEWS
Three WFU students awarded Fulbright Scholarships
By Kim McGrath | Wake Forest News
Three Wake Forest graduates have been awarded Fulbright Scholarships. The Fulbright US Student Program is the U.S. government's flagship international educational exchange program, offering research study and teaching opportunities in over 160 countries. – 5/19/2022
Categories: Top Stories, Wake Forest in the News