Main Content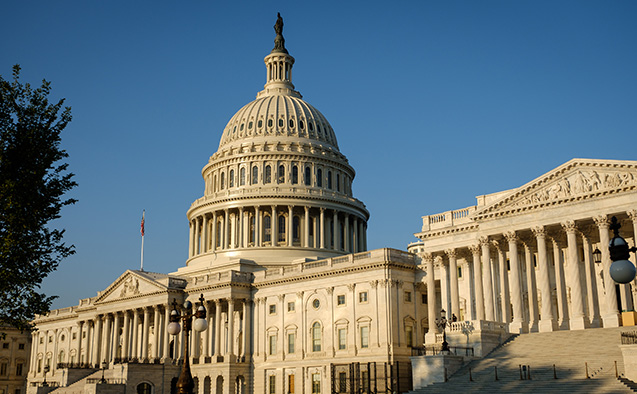 On August 4, with little explanation, the U.S. Commodity Futures Trading Commission (CFTC) told PredictIt, one of the most widely followed political forecasting markets, that it would have to shut down after U.S. regulators withdrew permission for the betting service to operate. The move upended the political gambling industry.
Political futures are markets in which investors purchase shares of candidates, and they make profits if they correctly pick a future election outcome.
Is the collective knowledge of people worldwide more likely to predict political outcomes than polls? You bet. In addition to providing real-time forecasts, academic research has shown that political futures markets are more accurate.
Wake Forest economics professor Koleman Strumpf has 25 years of experience studying political futures markets – where investors try to anticipate trends and long-term changes. In this Q&A, he explains political futures and why closing PredictIt may be problematic.
How do political futures work?
For example, a person might purchase a share of Florida governor Ron DeSantis, and this will pay off if he is elected president in 2024. These markets have been around since the inception of the United States and have an enviable forecasting record. Even non-traders benefit from the wisdom generated from these markets since it is easy to observe their prices which serve as forecasts.
How are political futures useful?
Political futures can be thought of as an alternative news source that provides the best forecast of future election outcomes. While these forecasts are not perfect (surprises still happen), knowledge about these probabilities is of interest to the general public as well as more specialized audiences like financial traders who need to assess future political environments when making investments.
Why did the CFTC order PredictIt to shut down?
PredictIt, a project of Victoria University of Wellington, New Zealand, and operated by Aristotle International Inc., is the largest legal political futures market in the U.S. The withdrawal did not specify a reason, only that the market was in violation of their regulatory clearance (a so-called No-Action letter the CFTC issued in 2014). Some reports have stated CFTC was focused on excessive market size, profits for the operator, in this case the private operator of the site, and ignoring academic use of these markets. 
Was the shutdown justified?
It is hard to know whether the CFTC action was well founded without more explicit rationale from the commission. Still, one of the CFTC's concerns was related to the forecasting market ignoring its educational requirement. PredictIt is very supportive of academics. For example, I teach a course on prediction markets at Wake Forest, and for several years my students have used PredictIt data as part of the class. This past spring semester the students were given special trading accounts on the site for their research work.
What is concerning about PredicIt having to shutter?
PredictIt's information helps people better understand which contests to focus on and can benefit investors in more traditional financial markets. Perhaps most worrisome is that the withdrawal is due to pressure on the CFTC from politicians or firms who might want to establish their own markets.
Will this mean the end of political futures?
For the time being, the answer is yes in the U.S. PredictIt is one of only two sites to get CFTC regulatory clearance, and the other site is essentially closed. Political futures will continue to exist elsewhere. There are many such sites located in other countries such as the United Kingdom or through unregulated crypto-currencies. These sites are more difficult for less savvy traders to access and will involve far fewer markets especially those focused on U.S. elections.
Are there negative effects beyond the specific site?
Any future political futures operator will continually be looking over their shoulder at the CFTC given their opaque PredictIt withdrawal letter. Such uncertainty will chill the possibility of additional entry and innovation.
What does this mean going forward? 
Whatever political futures markets exist will be both less useful and less accurate than PredictIt. And for academics, the loss of U.S.-based markets will hinder future research opportunities.
Economics professor Koleman Strumpf is available for media interviews. Contact media@wfu.edu to arrange a phone or Zoom call.
Categories: Top Stories