Main Content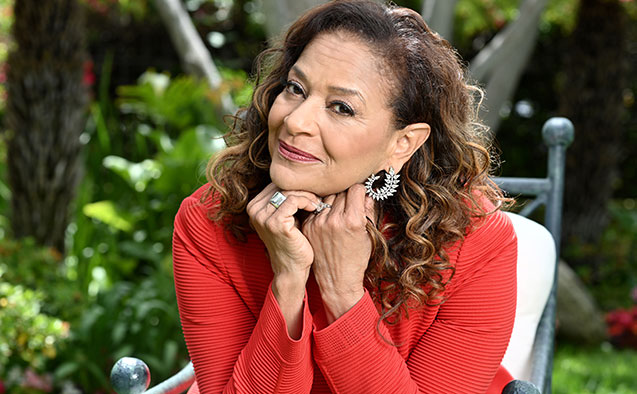 Emmy award-winning director and producer Debbie Allen has been named the inaugural recipient of Wake Forest University's Maya Angelou Artist-in-Residence Award.
The Award honors world-renowned artists who reflect Maya Angelou's passions for creating, performing and teaching and celebrates exceptional artists for combining achievement in the arts and a commitment to improving the human condition.
Allen will visit Wake Forest to educate and engage both the University and Winston-Salem communities on November 13-14, 2023.
"On behalf of an elated and grateful Wake Forest community, we celebrate the opportunity to welcome Ms. Allen to Wake Forest." Christina Soriano, vice provost for the arts and interdisciplinary initiatives
"Her monumental contributions as a visionary artist and educator are an inspiration for our faculty, staff and students," said Vice Provost for the Arts and Interdisciplinary Initiatives Christina Soriano.
For her vast body of work, Allen has earned six Emmy Awards, a Golden Globe, five NAACP Image Awards, a Drama Desk, and the first Astaire Award (for Best Dancer). Her production of "Cat on a Hot Tin Roof" on London's West End won the Olivier Award. She holds five honorary degrees and is a Kennedy Center Honoree. Early in her career, she starred in Broadway shows including "West Side Story" and "Sweet Charity" and played a dance instructor in the movie "Fame."
She has directed and choreographed for legendary artists such as Michael Jackson, Mariah Carey, James Earl Jones, Phylicia Rashad, Janet Jackson, Whitney Houston, Gwen Verdon, Lena Horne, Sammy Davis Jr., Dolly Parton and Savion Glover.  Most recently, she choreographed Tyler Perry's film "A Jazzman's Blues." Allen has choreographed the Academy Awards a record 10 times. 
Allen has been artist-in-residence at the Kennedy Center for more than 15 years, writing and directing original works with the renowned Arturo Sandoval and James Ingram. She was appointed by President George W. Bush to represent the United States as a Cultural Ambassador of Dance in 2001.
Allen is also the author of the children's books "Dancing in the Wings" and "Brothers of the Night." She opened a non-profit dance studio in Los Angeles in 2001.
A graduate of Howard University, Allen holds a bachelor of fine arts degree in theater and classical Greek studies.
In September 2021, the University extended an invitation for nominations for the Maya Angelou Artist in Residence Award – seeking suggestions for artists whose careers embrace Angelou's messages of hope, joy, tolerance, courage and inclusion. A University committee, comprised of trustees, students, alumni, staff, faculty, and representatives from the Maya Angelou Foundation reviewed the nominations that were submitted and together selected Allen to be the inaugural recipient from the submissions.
Categories: Top Stories
Wake Forest in the News
Wake Forest regularly appears in media outlets around the world.