Main Content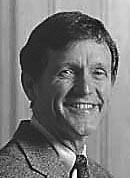 Wake Forest University's first divinity school students arrive on campus next week, bringing with them an enthusiasm for playing a part in the university's history.
"I have waited almost four years for this divinity school to open," said student Jocelyn Foy. "I am excited about being part of the Wake Forest community, but especially proud that I am a member of this first class."
Classes in the new Wake Forest Divinity School begin Aug. 25. Twenty-four full-time students-19 women and five men-are seeking a master of divinity degree. Within three years, school officials expect the program to enroll about 100 students, with a core, full-time faculty of seven to eight.
"Making the decision to come to Wake Forest was not difficult. I knew I wanted to be a part of this school after talking to (Dean) Bill Leonard about the program," said Elinor Wilburn. Wilburn was the first applicant to this fall's class, as well as the first accepted student to the new program.
All of the students receive financial aid, including merit and need-based aid. The divinity school awarded nearly $250,000 in scholarships and aid to students.
"It was essential to me, when I was looking at various schools, to know that financial aid was available," said Foy. "Returning to school after being in the work force for several years is hard, but knowing that the resources were there really takes the pressure off."
Students will begin arriving on campus this week in preparation for new student orientation to be held Aug. 20 through Aug. 28. During orientation, students will have the opportunity to meet everyone in the program, talk with divinity school faculty and staff, and learn about the Wake Forest campus.
"We believe orientation will be key to making students feel comfortable in their new environment," said Director of Admissions and Student Services Scott Hudgins. "This orientation is designed to cover as many concerns as possible that the students might have about the school, the program and the campus."
The school's curriculum is centered in the classical theological disciplines of biblical studies, church history, theology and ministry studies, which include areas such as pastoral care and preaching. Courses will be taught by divinity school faculty, as well as faculty of Wake Forest's undergraduate, graduate and professional schools. This fall, students may take courses in the history of Christianity, elementary Hebrew, introduction to Christian theology, and other subjects.
The divinity school is the first professional school to open at the university since the Babcock Graduate School of Management was founded in 1969.
Wingate Hall, adjacent to Wait Chapel, is home to the new divinity school. The building also houses the university's religion department.
This summer, the university completed construction of a 2,600-square-foot addition to Wingate Hall. The addition provides Wingate Hall with a new entrance distinguished by four columns and a foyer featuring an inlaid marble cross in its floor. The addition contains eight divinity school offices. Classes are held elsewhere in the building.
The divinity school will formally celebrate its opening with two days of events on Oct. 12 and 13. An inaugural convocation, featuring an address by Divinity School Dean Bill J. Leonard , will take place the evening of Oct. 12. The theme of the convocation is "Theology at the Threshold of the 21st Century." Other activities will include a worship service, lectures and seminars.
Divinity school faculty members are Leonard; Phyllis Trible, associate dean and professor of biblical studies; Frank Tupper, professor of theology; Samuel Weber, associate professor of early Christianity and spiritual formation; Alexandra R. Brown, visiting associate professor of biblical studies; and James M. Dunn, visiting professor of Christianity and public policy. A professor of preaching and homiletics will be named in fall 2000.
The staff includes Hudgins; Wade Stokes, director of development; and Jill Crainshaw, director of supervised ministries.
Categories: School of Divinity, University Announcement
Subscribe
Sign up for weekly news highlights.
Subscribe