Main Content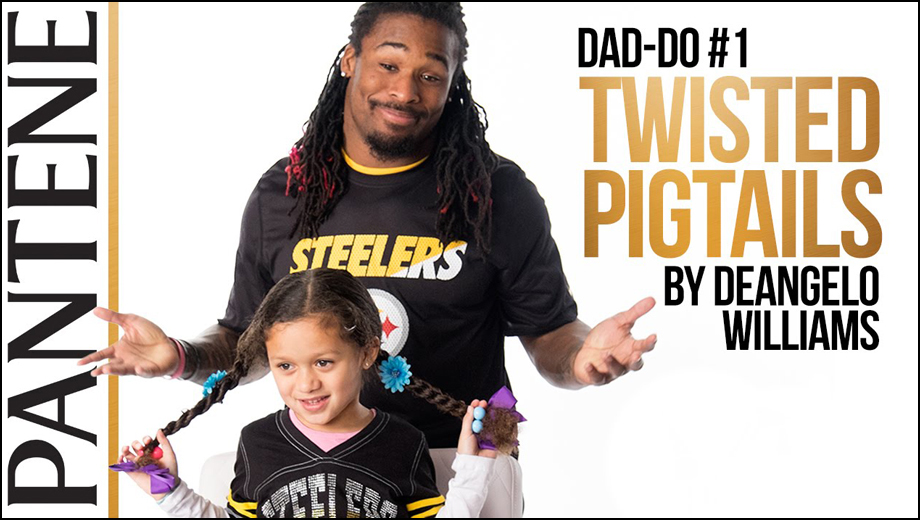 Pantene, the world's leading hair care brand, announced today that Wake Forest University Professor Linda Nielsen's research on father-daughter relationships inspired its Super Bowl ads.
Earlier today, Pantene released a series of digital spots featuring three NFL dads – New Orleans Saints' Benjamin Watson, Pittsburgh Steelers' DeAngelo Williams and Dallas Cowboys' Jason Witten – styling their daughters' hair. The 'Dad-Dos,' featured in four how-to videos and one 30-second ensemble commercial, build upon a quarter century of Nielsen's renowned scholarship at Wake Forest.
"Girls who spend quality time with their dads grow up to be stronger women," the spots read, summarizing a key takeaway of her research.
For more than 25 years, Nielsen has taught "Fathers and Daughters," the only known college class in the country devoted exclusively to dad-daughter relationships. An accomplished teacher-scholar, Nielsen is the author of five books and numerous scholarly articles. She has shared her expertise in a range of national news outlets such as NPR, Wall Street Journal, Christian Science Monitor, Seventeen, Woman's Day and even in a PBS documentary.
She never imagined an influence on Super Bowl ads that would be seen by millions.
"Academics dream about their research having an impact on public opinion. For that research to inspire an advertising campaign is as much of an honor as it is a rush," said Nielsen. "The father-daughter relationship is crucial for the development of strong daughters. Though it would be easy to focus on the daughters' beauty, the campaign's emphasis on strength is a huge compliment to my scholarship."
---
---
Nielsen said she appreciates how tender, empathetic and caring the NFL dads come across with their daughters. "Here we see professional athletes who are fathers feeling comfortable doing something we have traditionally assigned to mothers, and that's a good thing. It takes stereotypes and smashes them."
While perfecting his 'Who Dad-Do,' the Saints' Watson said, "If you're a father and you only have so many hours in the day, maybe doing their hair is one of the things that you can do to connect with them and to build that relationship."
Read more about Nielsen's research:
Wake Forest University is not endorsing Pantene or any of its products.
Categories: Faculty, Research, Top Stories
Broadcast Studio
Wake Forest University's Office of Communications and External Relations operates a fully equipped, professional television and radio studio to connect faculty members and campus newsmakers with global news media.
Subscribe
Sign up for weekly news highlights.
Subscribe