Main Content
Talking about sports with a Wake Forest football player is helping a group of eighth graders engage in reading.
Wendell Dunn, a defensive end for the Demon Deacons, has teamed up with Wake Forest education professor Alan Brown to lead an after-school sports literacy program for students at Paisley IB Magnet School in Winston-Salem.
Since October, they have been meeting with a group of 10 boys on Thursday afternoons to read the novel, "The Contender," and talk about sports and life.
Dunn is paying forward the support and encouragement he received from an eighth-grade teacher who changed the course of his life.
"She was my science teacher and I was probably the worst student she'd ever had," Dunn said. "And, she still chose to invest in me, to invite me to church, to introduce me to her husband, to get me linked in, and she's stuck with me ever since."
Reading the Book
When the students gather in a classroom after school, Dunn passes out snacks and copies of Robert Lipsyte's novel as students drag desks into a circle. Dunn and Brown start asking questions and give time for each child to answer: "Who's better? Kobe or LeBron?" "What's your favorite class? Which character in the book do you like best?"
The book tells the story of a boy who, despite adverse circumstances, decides to become a boxer. He learns the value of making the effort to become a "contender."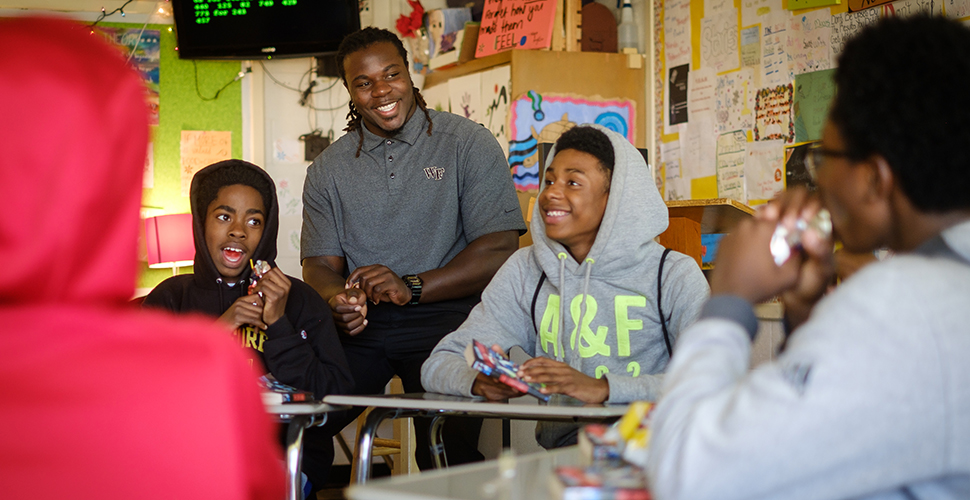 Then, the students settle in to take turns reading aloud, stopping to share an inside joke, ask what a word means, or make a comment about a character or situation in the story.
"They are actually paying attention, trying to understand the book," said Dunn, who plans a career in education. "We ask them to relate it to their lives."
Dunn is a communication major who is also studying education with a schools, education and society minor.
"These students could use as many positive role models as possible," he said. "I love being around these kids."
50 years of "The Contender"
This year marks the 50th anniversary of "The Contender," a groundbreaking novel that is among the earliest and most celebrated works in young adult literature.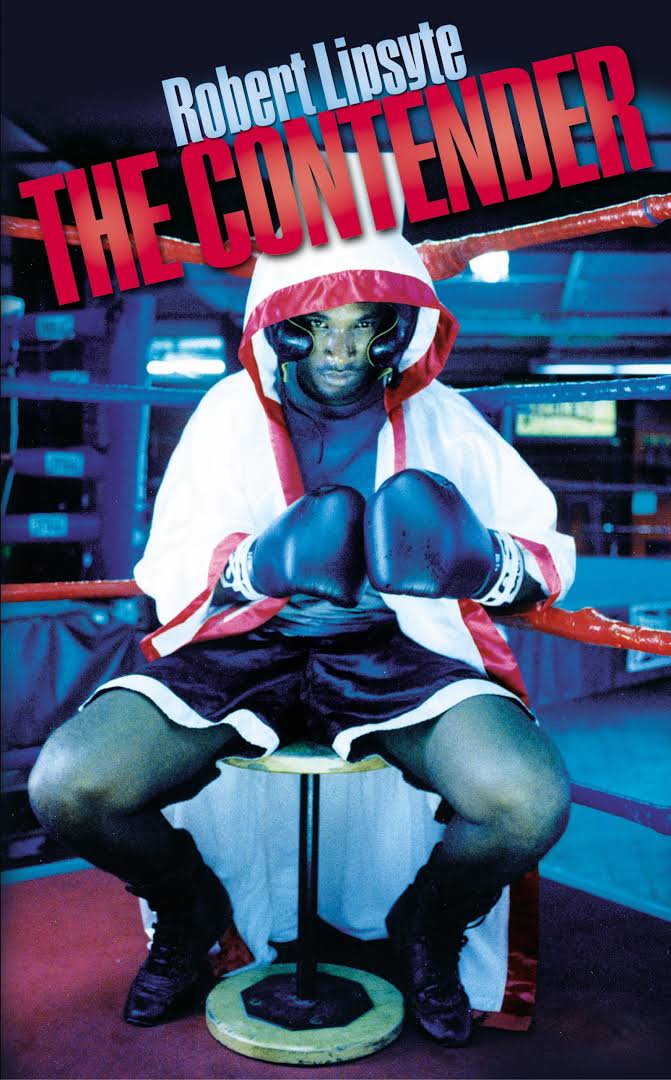 The students finished the book in time for an April 5 visit by Lipsyte, the author. He met with the teenagers in the classroom and told stories behind the writing of the book. He then took part in a celebration of the program in the school's media center. Each student read a favorite quote from the book and explained why they liked it.
A key passage resonated with all the students in the group: "Everyone wants to be a champion. That's not enough. You have to start by wanting to be a contender."
"It means you have to practice and work hard," said eighth grader Trayle Beasley.
Dunn has shared lessons about commitment and determination from his own life experience to show what being a "contender" means beyond sports.
At the celebration, he said he had also learned from the boys. "I have gotten understanding, patience, happiness. They taught me how to listen. Sometimes, all they need is to be heard."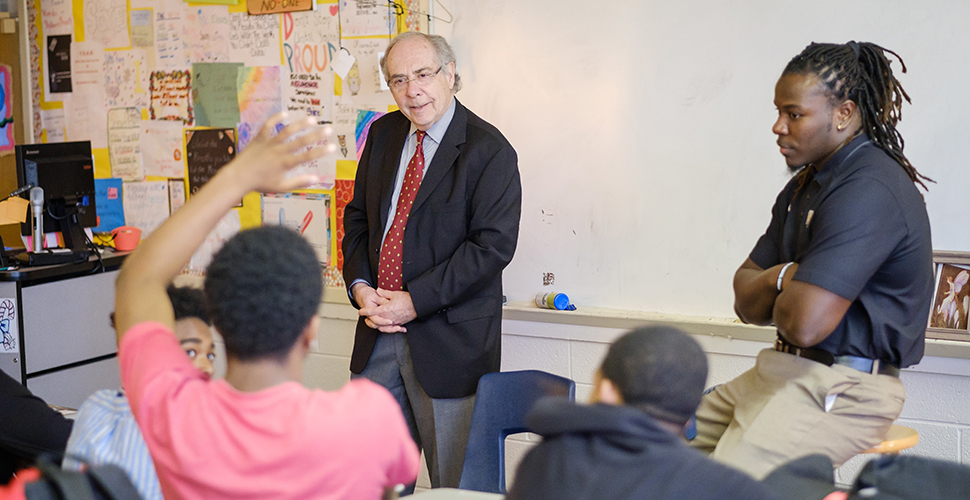 Lipsyte has had a distinguished career as an award-winning sports reporter and columnist for The New York Times and is the author of more than 20 books, including his recent memoir, "An Accidental Sportswriter."
"They've added their experience, their intelligence, their thoughts," Lipsyte said about the Paisley students. "I don't think there can be a better gift to a writer than a reader."
Why Sports + Literature works
The sports literacy program's motto is simple: sports talk, free snacks, good books.
"Books like Mr. Lipsyte's provide starting points for much larger conversations about social issues such as racism, drugs, bullying, peer pressure," Brown said.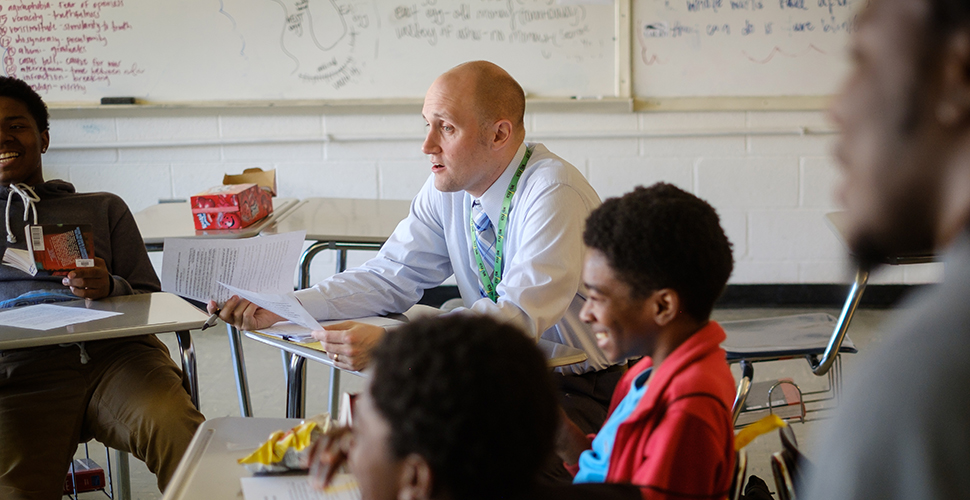 Eighth grader Cintrell Johnson says, "This helps me a lot with school and keeping on a good path."
"It gives me confidence reading in front of a group," said Ramelle Watlington, another student.
Bailey Allman ('15), who teaches eighth grade at Paisley, decided to sponsor the program to support students with academic potential who would benefit from the after-school program.
"Sports is the theme, but the focus is academics," said Allman. "I have seen tremendous amounts of growth in the classroom performance for all the students involved."
Through an internship at the school, Dunn also regularly works with Allman's sixth period class.
"He is an incredibly charismatic and kind person." Allman said.
"He talked to every single kid on the first day to try to find out something to remember them by. They don't want to disappoint him." Bailey Allman ('15)
Brown, a national leader in scholarship on sports and young adult literature, explains the scope of the program, which has been a collaboration between Wake Forest and Paisley and has been supported by Wake Forest's Pro Humanitate Institute and the Black Philanthropy Initiative of the Winston-Salem Foundation.
The boys have gone to Wake Forest football and basketball games as part of the program.
"Through social activities and sports-related young adult literature, students have an opportunity to explore the world around them, including academic objectives and social pressures that are part of the transition to high school," he said.
Brown maintains a sports literacy blog for students, teachers, librarians and parents to help them connect sports and young adult literature. From boxing to football to soccer to skateboarding, the regularly updated blog provides recommendations for sports-themed novels. He also works with schools to decrease the reading proficiency achievement gap and is the co-editor of the new book Developing Contemporary Literacies through Sports: A Guide for the English Classroom.
Robert Lipsyte's visit was sponsored by the following Wake Forest University offices, departments and programs: Office of the Provost, Department of Communication, Department of Education, Documentary Film Program and the Graduate School of Arts and Sciences. Highlights of his visits to Winston-Salem have included class visits with journalism students at R.J.Reynolds High School, class visits with Wake Forest students in the departments of communication, documentary film, education and philosophy, a Wake Forest lecture on "The Future of Sports Journalism," meetings with graduate students in WFU's MA in sports storytelling program, and collaborations with sports reporters at Old Gold & Black, a WFU student newspaper.
Video: Far From Dunn: The Wendell Dunn Story